Climate and longevity have caused disruption in the industry, but data and outsourcing have also played a role in changing the sector. That's the view of Koen Depaemelaere, CEO of Monument Assurance Belgium.
The insurance industry has evolved significantly over the past 10 years, but it is striking that the evolutions in Property & Casualty (Non-Life) are completely different from those in Life insurance (Life) products.
In Non-Life, the climate has had a very big impact. First, there was the massive energy transition in the early 2020s. Energy was always one of the insurance industry's focal points and it changed completely in a short period of time. It wasn't so much about more risk. It was a totally different risk that was difficult to assess with the conventional methods at that time.
Koen Depaemelaere
CEO of Monument Assurance Belgium
Global warming leads to uninsurability
In addition, there was (and still is) the impact of global warming. This has had major implications for insurance companies. Significantly more floods, storms, hurricanes, droughts, and crop failures are occurring. These disasters inevitably led to additional claims.
By the way, the impact has not only affected insurance companies, it has also had an effect on clients. Indeed, the transformation in insurance proceeded at such speed that a certain form of uninsurability prevailed for years. After all, there was insufficient time to provide statistics. It created a never-before seen situation in insurance land, something that has not been completely remedied since.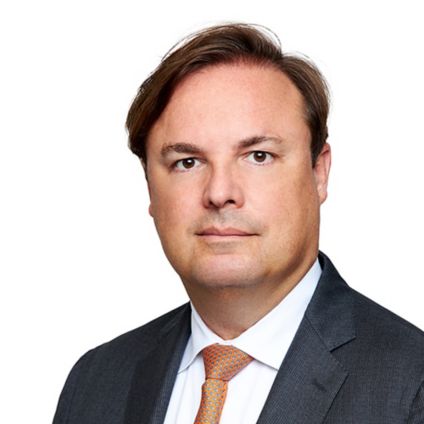 Average life span has significantly increased
In Life, the evolution is of a different order. Longevity ensures that everything seems to be at odds within Life these days.
For generations, longevity increased slowly. It was a continuous process, not really a transformation. However, that has changed in recent years, longevity now increases by a quarter each year.
Thanks in part to the insurance industry's investment in technology, there has been a leap in medical advancements in recent years. As a result of numerous breakthroughs in a number of therapies (especially cancer), the average lifespan has already risen sharply, and the rate of change is likely to accelerate even further. Within a few years we will have an average lifespan of more than 100 years.
Such a transformation obviously has major implications for death coverage, as well as medical coverage, lifetime savings, and investments. These are risks for which insurers provide coverage, and we certainly want to continue to respect the principle, but an uncertain factor has been added. You often take out life insurance at a young age, but what are the consequences if suddenly the expected life span increases by 20 years? How can insurers guard themselves against that? Again, it was and still is difficult to provide sufficient statistics.
Data breakthrough
Another evolution runs parallel with Life and Non-Life, but has a totally different consequence. I am talking about data and privacy. There are more and more data available, but the way of dealing with them is totally different.
Within Life, they are increasingly protected, and rightly so. But here too there is a paradox. After all, customers do have more and more data at their disposal and can therefore make judgments about insurance based on other data. Having a DNA analysis done online for $100 can influence your decision. But insurance companies obviously can't price based on such information.
Data have caused us to move into a triangular relationship with a direct link between insurer and customer.
"Triangular" relationship
Within Non-Life, data just help provide tailor-made solutions. In fact, they have also caused the relationship between customer, broker and insurance company to evolve.
Before, the broker "owned the customer," while the insurance company was responsible for price, contract, and risk. Now we have moved to a "triangular" relationship, and insurers are seeking a more direct link with their customer, where the customer agrees to share data in exchange for a discount on his/her premium. That was the absolute prerequisite for deploying data to the benefit of insurer, broker, and customer.
Outsourcing
The last major evolution does run completely parallel with Life and Non-Life. After all, it has to do with the structure of insurance companies per se. They have downsized. They now focus on risk management, compliance, asset and liability management, financial reporting, but also on the relationship with customers and regulators. This has led to everything else – from operations to IT to HR – being outsourced in recent years. Service companies have been mushrooming in recent years. For insurance companies, it means a further focus on their core business, while accepting full accountability for the outsourced work.
About the interviewee
Koen Depaemelaere is CEO of Monument Assurance Belgium, a specialist in Life portfolios and part of Monument Re Group. He has extensive experience in the insurance world. He was previously CEO at VanBreda Risk & Benefits and at Portima and Head of Life, Savings & Protection at Axa, among others.
Voices on 2030: The Future of Insurance
Discover more perspectives from the industry's most inspirational and imaginative leaders.
Download full report ⤓