Before 2022, we had to meet European climate targets to save our planet. But, as important as that was, it still proved a difficult argument to convince everyone. Then we experienced an important security of energy supply crisis. A moment that also showed that European energy spot markets worked, but that we needed to supplement them with a longer-term investment framework. Prof. Dr. Leonardo Meeus tells us why.
Since the 1990s, Europe has been pushing strongly to liberalize the European electricity market. That was supposed to lead to more competition, and thus to sufficient energy supply at affordable prices. And guess what: that liberalized European market has not failed. I understand that this is a bold statement, especially if I had made it in 2022, during the time of extreme energy prices. But still. It is correct.
Leonardo Meeus
Professor Vlerick Business School
After all, the energy crisis would have been much worse had we not had this market. Some member states suffered more from the energy crisis than others, but thanks to the market they all got extra energy from other "drawers" exactly when they needed it. And as extreme as prices were, they would have been much higher had they not been linked across European borders. That dampened the volatility.
Quid dependence on Russia?
So yes, our energy spot markets are working. And no, European policy has not failed. Neither with respect to our dependence on Russian gas. Look, from 2006- 2008, Eastern Europe already experienced at first hand that Russia could use energy as a weapon when Russia cut off gas supplies via Ukraine twice. But that could not convince the rest of Europe to reduce their dependency on Russian gas. Thanks to infrastructure projects supported by the EU we are now able to move gas more easily from the west to the east when the east is short of gas, but the massive imports of gas from Russia continues.
After all, the EU member states themselves decided where they bought gas. So countries like Germany and Italy continued to import most of their gas from Russia. Which is understandable: Russian gas was so readily available and so cheap. But that choice would cost us very dearly in 2022, when we all realized that we had to cut our ties with Russian gas.
Everything changed in February 2022
It was the moment when Russia invaded Ukraine, topped by an energy crisis. As dramatic as that event was, it also had positive consequences.
Suddenly we had to accelerate Europe's energy transition, otherwise we risked losing our energy supply. So we stepped up to the plate in Europe, working together to make the energy transition happen and meet the European 2030 climate and energy targets. Of course, in the short term we did some things that did not help to reduce our greenhouse gas emissions, such as restarting coalfired power plants. But at the same time we made a lot more investments in renewable energy and storage solutions, which put us on the right track.
How the energy crisis calmed down
The alternative ways of producing electricity were also cheaper than natural gas, which encouraged us even more to invest in alternative energy sources. We decoupled the prices for natural gas and electricity by investing in renewables and storage. We accelerated the transition from natural gas towards renewable gasses, such as green hydrogen and biomethane.
Other positive consequences included measures to reduce gas demand. If we cap energy prices to keep them affordable, we increase the energy shortage, because then demand increases. If, on the other hand, we reduce demand, prices fall and we solve the shortage. But we all had to learn the latter, weighed down by extreme prices.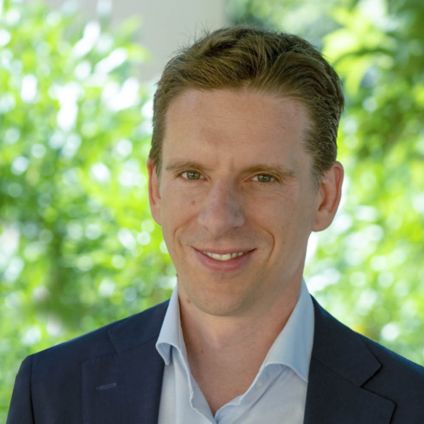 Today, so many years after the energy crisis, consumers are certainly adjusting their demand better to prices. We also have more appliances in our homes that allow us to do so, such as heat pumps that heat our homes during the day, when solar panels yield more. Energy is also high on the agenda at industries. No longer simply for image purposes, but to survive.
General demand has naturally increased, for example due to electric vehicles which required additional investments in the electricity network. Hence, I hope that the tariffs we pay today in 2030 reflect much more the investment costs so that consumers level off peak consumption and we don't invest more than necessary. The capacity tariff was a first step to that end, but not the last. Ultimately, what we need to do is eliminate our common peaks.
Without additional regulation?
Spot markets worked during the 2022 energy crisis. But additional regulation was needed to reform the wholesale market so that it could steer towards the necessary investments in renewable energy and backup solutions – coupled with regulation that simultaneously protected utilities from investment risks, and consumers from excessive energy prices.
But, in the end, it all worked out: we rapidly made the necessary investments in renewable energy - thus still achieving the European climate and energy targets of 2030 - gradually solved the energy crisis, cut ties with Russian gas and learned to use energy more consciously. Great!
In the end, we achieved the European climate and energy targets
About the interviewee
Leonardo Meeus is a former professor and partner of Vlerick Business School. He is currently a professor at the European University Institute and the KU Leuven. He is also the Director of the Florence School of Regulation and the Loyola de Palacio Chair on European Energy Regulation and Policy in the Robert Schuman Centre.
Voices on 2030: The new reality for Energy
Discover more perspectives from Voices representing the energy industry.
Download full report ⤓