The transition to renewable energy has made the world a very different place than it was a decade ago, says Chris Peeters, CEO of Elia and its parent company, Elia Group. This is true in terms of how we work, transport things and people and heat buildings – but also in terms of the geopolitical balance of power.
In recent years, the European electricity market has been characterized by accelerated integration, driven by renewable energy. The Princess Elisabeth Zone (which includes the energy island) is fully operational, and several interconnectors have been built to the UK and Denmark, as well as further up north and south. The electricity grid on the mainland has also been reinforced by the Ventilus and Boucle du Hainaut projects. Ventilus has been completed as an overhead line, as society realized that this design made the most sense from a social benefit perspective.
The Internet of Things allows us to monitor the status of our assets and manage and maintain them more efficiently. The increase in intermittent renewable energy means we need help from consumers to maintain the grid's balance. Digitalization enables us to harness the flexibility offered by household assets such as electric cars and heat pumps.
The decision to phase out fossil fuels was used as a way to increase our strategic security of supply and bring about geopolitical stability. Producing electricity locally and, at the same time, using a diversified mix of resources strongly reduced our dependence on certain regimes.
The move to renewable energy was also necessary because a decade ago we were at a turning point in terms of nuclear power: an ageing fleet of reactors had been phased out, and no immediate replacement for them was ready. Even the small, modular reactors (SMRs) that many had such high expectations for, are still struggling to deliver on their economic promises. The expected standardization and mass production of that type of power plant have not yet materialized. In terms of both profitability and availability, renewable energy has made such great strides that nuclear energy has been completely overtaken by it. This doesn't mean there are no more nuclear plants in Belgium. Existing plants (Doel 4 and Tihange 3) have had their lifespans extended, which was a completely political choice.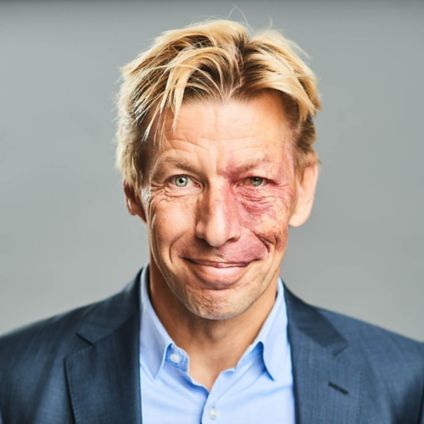 Convergences
Despite there being a clear outline for a strategy to drive forward the energy transition, differences between the different energy sources still exist. There is no single, integrated view of electricity and gas. Electricity and gas are complementary, but for electricity, convergences with other sources of energy are much more important than its convergences with gas. Electricity is also the cheapest energy carrier right now and has the most efficient systems in place to support it – from heat pumps to electric vehicles (EVs). One challenge that remains is to construct large, integrated networks to which different sources can be connected, from hydroelectricity through to hydrogen and nuclear sources. A second challenge is building the flexibility that the system needs – which is primarily driven by the demand for power – in a cost-effective manner.
This integration with other sources and their associated players also means that Elia has now switched completely to a platform strategy and has become a digitally driven company. We are still a system provider – or, if you will, a market facilitator. We are not a commercial player: our job is to make the rest of the market work. Given the complexity of the energy market today, a platform is also the only way to manage it. Our grid has changed from being connected to a few hundred power plants and injection points that were largely unidirectional into one which comprises millions of bilateral connections, with vehicle-to-grid interactions, solar panels turning consumers into prosumers and industries selling their surpluses (and so on). Maintaining the balance can only be done efficiently through a platform. This platform is highly flexible, adaptable and constantly changing – it receives daily software updates.
Power surplus
For this platform to be successful, the barriers to accessing it had to be made as low as possible. This has involved a lot of market reforms. Economic incentives and price signals were built into it to make it as attractive as possible to all involved parties. These run from encouraging people to charge their cars or use their boilers when there is a surplus of power through to allowing large companies to sell the electricity they don't need to other parties. Electrification hasn't only affected vehicles or heat processes. Its impact is being witnessed across all industrial processes. The value chain has been redrawn, certain flows have changed, semi-products are in a different place, ... how exactly this will evolve further will be different for each industrial sector.
On a side note, those who put their money on hydrogen-powered vehicles have woken up with a shock… because there aren't any. The efficiency of the electric motor has made the battery-powered car dominant over other models, by far. Moreover, battery costs have dropped dramatically and our dependence on rare metals has virtually disappeared, as huge strides have been made in terms of battery recycling. EVs now form part of a circular system.
Data
One important aspect to note about our platform strategy is that its success relies on data. Today, 80% of Elia's value is intangible and only 20% of it is physical. Ten years ago, it was the other way around. Digital twins of everything we own exist today and the Internet of Energy has become a reality. The skills our people hold had to be translated over to this digital domain. For businesspeople in particular, this has sometimes been challenging, but I am convinced that winning companies are human-driven companies, no matter how much AI we use.
Our grid has changed from being connected to a few hundred plants and injection points that were largely unidirectional, to one, which comprises millions of bilateral connections
About the interviewee
After studying civil engineering at KU Leuven, Chris Peeters (56) began his career in the field of construction, after which he worked for fourteen years as a partner at McKinsey. In 2012, he became the Director of Business Consulting at Schlumberger, the oil and gas group. In 2015, he was appointed CEO of the Belgian high-voltage grid operator Elia and its parent company Elia Group. The latter also owns one of Germany's transmission system operators (50Hertz) and other non-regulated businesses (EGI, re.alto and WindGrid). In 2022 he was named Manager of the Year by Trends magazine.
Voices on 2030: The new reality for Energy
Discover more perspectives from Voices representing the energy industry.
Download full report ⤓