Luminus continues its deployment in the field of renewable energy, where it holds a leading position. It has a double objective: on the one hand, to respond to the growing electrification, and on the other hand, to contribute to fulfilling Belgium's commitments for a CO2 neutral future. All this against a backdrop of sobriety and improved energy efficiency, says Grégoire Dallemagne, CEO of Luminus.
Today, in 2030, Luminus' raison d'être is more than ever to build a CO2-neutral future that combines the preservation of the planet, well-being and development through electricity and energy efficiency solutions. In order to fulfill our commitment to a CO2-neutral and sustainable energy future, we focus on an energy mix that includes an increasing share of renewable energies. We are continuing our efforts to deploy more renewable energies, including onshore wind power where we are the leader. In terms of energy efficiency and sobriety, the lessons of the 2022 crisis have been learned: fossil fuel consumption has been considerably reduced thanks to the acquisition of sobriety habits that are now integrated into our behavior.
Efficiency and flexibility
Currently, we are witnessing the generalization of energy efficiency in order to reduce energy consumption, for example in public buildings, where energy performance contracts are being generalized. At the same time, we are implementing maximum flexibility, which translates into a better adjustment of the supply and demand of electricity. From this point of view, the widespread use of smart meters allows us to better adjust electricity supply and demand at any given time. We note the development of new uses such as batteries, but also the significant increase in the number of electric vehicles, which contributes to intraday load shift and the balancing of the network.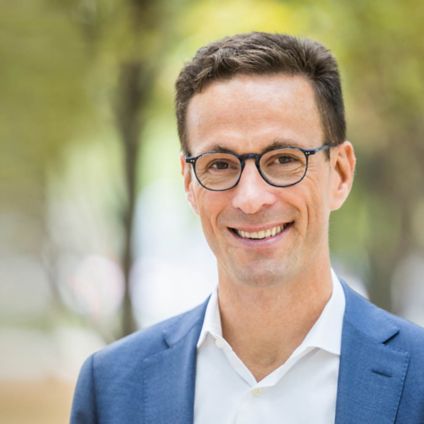 Rapid electrification
We are evolving into a world that is rapidly electrifying and at the same time pursuing its efforts to reduce total fossil fuel consumption through energy sobriety and efficiency. With the massive electrification of uses, there are hardly any thermal cars left. As the name implies, a thermal car loses most of its energy as heat. Today, we are focused on electric cars that consume three times less energy per kilometer driven.
We are using far fewer oil-fired boilers and far more heat pumps that use four times less energy to heat a house. In the end, our electricity consumption increased from 85 TWh in 2022 to more than 100 TWh today. It was a considerable challenge to increase electricity production and to find the right production mix to meet this strongly increased demand, as most gas fired power plants that existed in 2022 reached their end of life and solar potential remained limited.
Our neighbors also face a rapidly increasing electricity demand, however, they are short on electricity production. That's why it has proven important for Belgium to have sufficient electricity production on its territory.
Diversified electricity mix
The terrible Ukrainian crisis had the advantage of removing a certain number of taboos concerning the production mix. Governments fully went for a carbon-free production mix and prolonged the lifetime of the nuclear reactors that could be extended, which was imperative.
Today, in 2030, we look to the future with optimism, building on the strengths Belgium has at its disposal, particularly in the field of research with world-renowned centers, such as SCK-CEN, which are using the resources provided by the government to build the next generation of nuclear energy. This contributes to a low-carbon electricity mix and helps meet Belgium's stated objectives and ambitions in this area.
Supporting customers
We support our customers in reducing energy consumption. This is our main role. We have been working in this area for 15 years. With our subsidiary, Luminus Solutions, we are expanding the use of energy performance contracts. We have commissioned a new gas-fired power plant in Seraing, which has been running for five years and produces electricity with the highest efficiency for a gas-fired plant on the European market. These gas-fired power plants are designed to only run when there is a shortage of wind and/or sunshine that cannot be compensated for with the storage solutions in place.
Limited inter-seasonal storage
Intraday storage solutions are growing, but the question of inter-seasonal storage has not been resolved. With intraday flexibility, we can move electricity between noon and evening. Each day, thanks to a battery coupled to a photovoltaic station, the uses in the house are adjusted to the times of electricity production. However, inter-seasonal storage does not work. Therefore, we have to rely on a centralized dispatchable production capacity sufficient for long periods in winter without solar and wind production and without inter-seasonal storage capacities. This is why we have a power generation park that we can decide to start up ourselves.
More Europe for energy matters
The influence of Europe for energy matters became stronger. In 2022, Europe had a clearly stated climate ambition and strategy but the energy policy was decided by each member state. We found out it was not realistic to decouple both. We need more Europe if we want to achieve the climate objectives. We can no longer only have national energy policies in Europe when we know that the implications of energy choices go beyond national borders and impact other countries. I would add that the framework and the contours of the market must be set by the politicians, but it is up to companies to implement technological innovation in the most efficient way possible.
Energy consumers
Today, in 2030, the consumer is fully aware of the importance of consuming as little electricity as possible and at the right time, by adjusting it to his or her own production with the use of digital tools. We rely on optimized data management thanks to smart meters. In B2C, customers optimize their self-generation potential by maximizing their auto-consumption through fully integrated solutions with smart meters, storage facilities and connection to interactive platforms so that electricity use always takes place at the most appropriate time.
About the interviewee
Commercial engineer from UCLouvain and MBA from the University of Chicago, Grégoire Dallemagne started his career at Arthur Andersen as an auditor. In the early 2000s, he moved to the telecom sector, first within the Tele2 group, than at Proximus. In 2011, he became CEO of Luminus.
Voices on 2030: The new reality for Energy
Discover more perspectives from Voices representing the energy industry.
Download full report ⤓