The 2022 crisis brought us back to certain realities that we had completely forgotten. Energy transition is an absolute requirement, but we also need large quantities of energy at affordable prices. As a result, anno 2030, nuclear power has gradually regained its place as an essential link in the transition to carbon neutrality.
In 2030, Belgium finally has a detailed and realistic roadmap for its energy transition. Although fossil gas still has an important place in the energy mix, it has been definitively relegated to the category of energy sources to avoid. Methane has a greenhouse effect 25 times greater than CO2, and its climate balance is in fact burdened by losses during extraction, liquefaction and transportation.
Hamid Ait Abderrahim
General Manager of MYRRHA, former Deputy Director General of SCK-CEN
Electrification
Numerous energy carriers are still under development. The most advanced ones include hydrogen, which remains promising, especially for industrial uses. But its impact on the transition is still limited in 2030, and it is not yet the revolutionary energy vector that we imagined back in 2022.
In concrete terms, the main transformation of the energy system is electrification. The electric car is on its way to becoming widespread. Especially since users have become aware of its financial advantage in terms of cost/km, when all the costs over its life cycle are taken into account.
Offshore wind power
This increased dependence on electricity has raised questions about security of supply and the transition to low-carbon sources. Belgium has been able to rely on the expertise developed in offshore wind power to increase its offshore capacity.
The most optimistic still dream of developing large wind projects in international waters, or even beyond the Arctic Circle where the winds are more constant. But whether from a technical or political point of view, there are still many obstacles, and these projects will not contribute to Belgium's electricity supply for the next decade.
Extension of nuclear power
The extension of nuclear power has gradually become an obvious choice. In 2022, the decision to extend Tihange 3 and Doel 4 until 2035 was at a moment when we were backed into a corner. But the energy crisis had also led to a broader reconsideration of nuclear power after two decades of procrastination.
Today, in 2030, the advantages of the atom, lowcarbon and controllable, are more valued than ever. Society realized that nuclear power provides an energy that can be controlled, and therefore contributes to energy security at an affordable cost. Tihange 1 and 2 have thus also been extended, but Doel 3 has been sacrificed on the altar of political hesitation. Nuclear power thus plays a major role in the Belgian energy landscape and in keeping electricity prices at a level of 90-100 euro per MWh. This is much higher than what we were used to in 2020s, but still competitive, as the energy costs have risen in the other continents as well.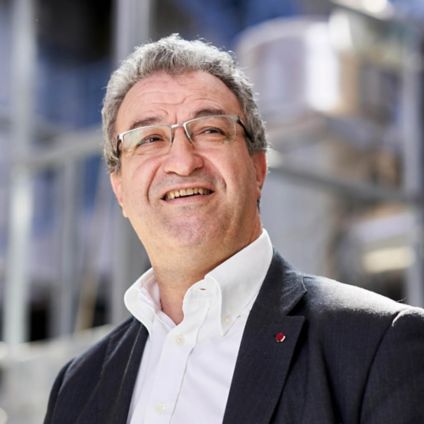 New nuclear power
Gradually, the question of a long-term nuclear strategy also arose. In the end, reason prevailed. Belgium has opted out of the pressurized water reactors of the third generation, preferring to extend its existing plants until 2045.
Eventually, they will be replaced around 2045 by small Generation-4 modular reactors, with the potential of being installed on all the country's nuclear sites (Doel, Tihange, Mol, Fleurus), or even in combination with other production facilities elsewhere. The trend is to create energy hubs that manage multiple energy sources and vectors capable of ensuring a continuous supply and storing/transforming surpluses, hence increasing the return on investment for all components of the puzzle.
In addition to the safety aspects, the main advantage of 4th generation SMRs is obviously their ability to accommodate used nuclear fuel. This means that a new source of energy will open up to us in the years to come, and it will allow for the production of 100 times more energy with the same quantity of uranium. Recycling used nuclear fuel will become second nature in Europe and will enable us to strengthen our energy independence, while partly resolving the issue of nuclear waste management.
Euratom relaunched
To develop these fourth-generation reactors, Belgium has joined forces with other European countries to relaunch Euratom. The organization is once again at the center of the creation of a real industrial sector.
More broadly, the whole issue of energy has come back to the forefront of European policy. For the EU this is a real return to its roots, as it was originally founded primarily on the subject of energy (European Coal and Steel Community and Euratom).
Belgian nuclear expertise
With its deep expertise in nuclear power, developed since the 1950s, and the expertise accumulated through the MYRRHA project, Belgium established itself as a major player in Euratom in 2030.
As MYRRHA General Manger and former Deputy Director General of SCK-CEN, this is obviously a great source of pride, especially since our research on lead-bismuth coolant also allows us to consider new energy storage solutions.
About the interviewee
General Manager of MYRRHA, former Deputy Director General of SCK-CEN, Prof. Dr. Hamid Aït Abderrahim has been leading the research project on nuclear waste treatment, fuel materials for fission systems and fusion materials MYRRHA since 1998. He also teaches reactor physics and nuclear engineering at the École polytechnique de Louvain (UCL). Passionate about nuclear energy since his youth, he obtained a diploma in Industrial Engineering in Nuclear Energy (Haute École PaulHenri Spaak), a DEA in Reactor Physics (University of Paris-Sud) and a PhD in Reactor Physics form the same university. Involved in society, Prof. Dr. Hamid Aït Abderrahim founded the Belgian & Algerian Entrepreneurs Club in order to strengthen the economic links between the two countries.
4. After the war, six European countries decided to jointly manage the main raw materials for the war industry (coal and steel). This led to the creation of the European Coal and Steel Community (ECSC). The ECSC is considered the first impetus for the European Union, into which it later merged, although it did not legally cease to exist until 2002, after 50 years.
5. Euratom was created in 1957 to further European integration and tackle energy shortages through the peaceful use of nuclear power.
Voices on 2030: The new reality for Energy
Discover more perspectives from Voices representing the energy industry.
Download full report ⤓