The energy mix in Europe a decade ago is made up of around 25% electrons and 75% molecules. By 2030, we need to reduce the share of fossil fuels by introducing green hydrogen in order to reach the net-zero targets. At that point, the role of renewables in the molecule part should have strongly increased, greatly reducing our reliance on fossil fuels.
The current energy crisis has demonstrated that we need to accelerate the move to renewables. At TES, we plan to accelerate a seamless transition from the use of fossil gas to green gas. By 2030, different industry players can gradually shift their share of fossil fuels towards eNG (green gas) provided by TES.
In addition, by 2030 the electrolyzer capacity will have likely increased, making it even easier and more affordable to produce hydrogen and therefore more eNG.
Green hydrogen more affordable than methane
Until a few years ago, the price of green hydrogen was too high. Now, the price of solar power and other renewable energy sources is getting cheaper, making it possible to create green hydrogen at a reasonable cost. It has even become less expensive to use green hydrogen than gas. This tendency will make green hydrogen even more affordable by 2030.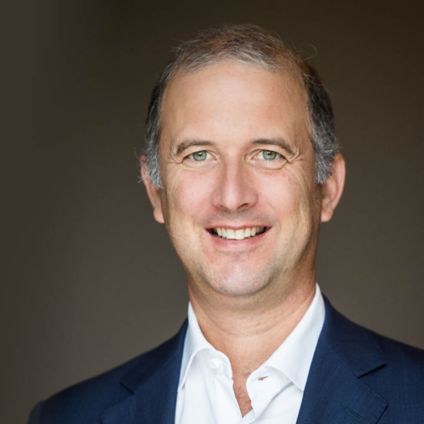 EU member states need to stick together
It all depends on storage. The EU gas market is a truly European market; there are no boundaries for gas. If there is a crisis in one EU country, it will be felt in the other countries. If it is cold in one EU country, it is cold at the same time nearly everywhere in the EU which results in European countries competing for scarcely available gas. The big risk is that some countries have the power to close their borders for gas. We might just manage to get through the winter of 2022/23 since gas storage facilities are relatively full. But, for the winter of 2023/24, the situation will become even worse.
To overcome this crisis, we need to look at the situation as a common European gas crisis that can only be addressed with European solutions, such as price caps. When it comes to prices, we can only deal with and cap the wholesale price by collectively purchasing LNG across Europe. We also need to build strong solidarity mechanisms across Europe, thereby reducing the risk of countries hoarding gas and encouraging EU member states to help each other.
The future is green hydrogen
We're in the situation we are today because we don't have a comprehensive energy vision and rely too heavily on either gas or electricity. TES is here to create a bridge between the electric part of the energy mix and the molecular part. We are using renewable electricity, such as solar and wind power, to produce green molecules that are easy to transport as eNG. This is particularly important for certain use cases such as heavy mobility and for some industries, since not everything can be electrified. In 2030, TES will be on track towards its goal to supply 10% of the total annual primary energy demand of Germany by 2045 with its eNG.
The good news for many companies and industry players - that are thinking about decarbonizing and creating a more secure portfolio of energy supply - is how cheap green hydrogen and its derivatives are going to be in the next decade.
The first deliveries of green hydrogen into the TES terminal in Wilhelmshaven, Germany, are expected to take place in 2026. By 2030, TES will have developed green hydrogen production globally, with important locations in Australia, Europe, the Middle East and Africa. With this, TES will be at the center of the transition to a new energy system that will be affordable, secure and clean. As a result, our company will be a central and reliable partner to different industry players who want to phase out their consumption of fossil fuels.
To remain competitive, it is crucial that Europe supports the building of new factories for electrolyzers and solar panels to really ramp up the production of green hydrogen
About the interviewee
Marco Alverà has more than 20 years of experience in energy companies and is the author of The Hydrogen Revolution. He began his career at Goldman Sachs before starting and selling a telecom company, and then joining Enel, one of the world's largest green electricity companies. He subsequently worked for Eni, the oil and gas major, for over 10 years in senior positions, and from 2016 to 2022 was CEO of Snam, which Marco positioned as an international leader in green gas and green gas infrastructure. Since 2017 he is Non-Executive Director of S&P Global, where he is also Chair of the Finance Committee. Marco Alverà became the CEO of TES in June 2022..
Voices on 2030: The new reality for Energy
Discover more perspectives from Voices representing the energy industry.
Download full report ⤓