"A politician needs the ability to foretell what is going to happen tomorrow, next week, next month, and next year. And the ability to explain afterwards why it didn't happen." That is a quote by Winston Churchill, to make the point that looking back in 2030 is easier than looking forward in 2022. But there is one thing I had already dared state in 2022: technology changed the game. The financial sector digitized at lightning speed, and that changed a lot.
Most importantly, technology changed a lot for the FSMA itself. Data management and analytics are key in 2030, as they are for us regulators, because the flow of financial data keeps increasing. To fulfill our mission, we need to be able to analyze those data. Hence, we established a data analytics service in our organization in the early 2020s. This innovation also improved our credibility, because from then on, we could always offer hard numbers.
At the same time, digital tools have allowed us more than ever to proactively look for financial breaches ourselves, without having to wait for complaints. For example, through Web scraping, we can extract and analyze structured information from websites. For example, in the early 2020s, we mapped the insider transaction reporting, to verify that this reporting was done correctly.
We also monitor more diverse market players than before, such as providers of bitcoin ATMs based in Belgium, cryptocurrency exchange platforms and storage wallets for cryptographic private keys.
At the same time, the FSMA is fully open to those who need to rely on them from a legal aspect. These companies today do not always have the reflex to contact us. That is why we have set up the FinTech contact point together with the NBB. So that they become optimally informed and understand that we do not stand in the way of new development.
Not purely digital, but 'phygital'
In addition, technology was obviously a gamechanger for retail. The day banking apps came into being, they already thoroughly changed the way we arranged our finances. And when the COVID-19 crisis broke out, everything changed completely.
Those who invest today, for example, want access to financial services anytime, anywhere. New investors especially use the very accessible trading apps for this purpose. What they then invest in often depends on what they read in apps, on websites and through social media.
But digitization also had its limits, I believe. While we saw a trend towards fewer bank branches in the early 2020s, today I see a balanced combination of digital and physical touchpoints. We still rely on physical intermediaries. Fewer than before, but still, it's not because only they can fathom contracts, but because they continue to be a reliable source of advice. For insurance distribution, we have witnessed a decrease in the number of brokers, but the broker channel has maintained its importance in 2030.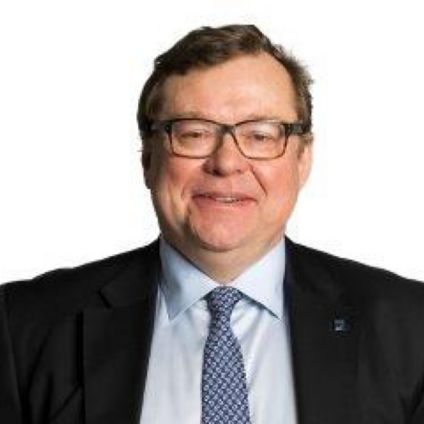 The mission remains the same
The FSMA's mission remains the same in 2030: to ensure that the Belgian financial sector earns the trust of Belgian consumers. This is possible if those intermediaries can advise on simple banking and insurance products. And the simpler the products are, the greater the trust.
To obtain and accelerate the necessary change, we, as regulators, must also dare take initiatives. Sometimes even without a legal basis, if it would take too much time to obtain one. Consider, for example, our moratorium on the distribution of particularly complex structured products. In other cases, we advocate a legal basis.
The concept of "layering" for the readability of disclosures and General Terms and Conditions for insurance contracts, advocated by the FSMA, was included in a European directive when Belgium presided over the Council of the EU in 2024. People today read much faster on digital media and have a short attention span. So we helped Europe ensure that disclosures are now divided into three layers, with information you must know, information you should know and information that's nice to know. Yet more proof that the FSMA is not some bureaucracy that merely applies rules, but also takes action, for the consumer.
Part of the solution
Driven by society, banks and insurers have, more than ever, become part of the solution. Now they have to come up with solutions in the area of climate change. Something they are actually capable of doing that: by orienting capital flows, banks can be a crucial driving force in the climate battle.
ESG-compliant investments have become an important, mature and profitable segment. And this evolution is not the consequence of a financial crisis, but driven by market demand from mainstream investors, who care how financial institutions do business and with whom. The "Average Joe" wants ESG compliance; it's up to us as a financial industry and financial supervisors to provide that. Such a positive agenda, that's fantastic.
About the interviewee
Jean-Paul Servais has been chairman of the Financial Services and Markets Authority (FSMA) since 2011. From 2007 to 2011, he also chaired the FSMA's predecessor. At the same time, Servais is vice chairman of the International Organization of Securities Commissions (IOSCO), and chairs the Monitoring Board of the IFRS Foundation.
30 Voices on 2030: The new reality for financial services
Discover more perspectives from 30 Voices representing the multi-faceted financial services industry.
Download full report ⤓