In 2030, finance is all around. Financial service providers are everywhere. Just think of the microcredit that you can easily take out, or payment services in accounting tech or loans that your real estate agent can offer right away. Moreover, the customer is always at the center. He is in charge. The dream of fintechs has come true, says Alessandra Guion.
Suppose you see a property for sale. Then you scan its QR code, after which you immediately see the value and all the details of the property. But you also get instant access to data you need to take out a loan. In barely ten seconds, thanks to open data, embedded finance and your electronic identity.
Today, in 2030, you can find financial services like this everywhere, in numerous sectors, decentralized. At its core, however, there is still a centralized system, with banks and insurance companies that continue to play their role. They still guarantee secure payments and sufficient liquidity. Thus they have become the warrants of the centralized system.
Customer is always central
The customer always stands at the core. Today the customer has all the power and easy tools to exercise that power – to take financial actions. It is frictionless, fast, transparent, cheap and secure. And not necessarily anonymous: thanks to government certificates, the customer can confirm their official digital identity.
So, the customer remains in charge. Their interests remain paramount. But does the customer also have control over their data? In theory, yes, thanks to the European GDPR. But, are people really capable of that? Something we need to keep in mind: GDPR, which made people very afraid to share their data, almost killed AI, which is based on data, in Europe. But in fact, the resilience and creativity of fintechs saved it.
Many consumers were also in danger of missing the train of financial inclusion and the digital gap. And then there is the power of AI, which threatens to lead to dehumanization. Ten years ago, in the early 2020s, financial systems, where you could not override AI when it made a wrong decision, already existed. And today, we are still working hard at FinTech Belgium to raise awareness about this, in collaboration with the European Commission. But this risk still persists.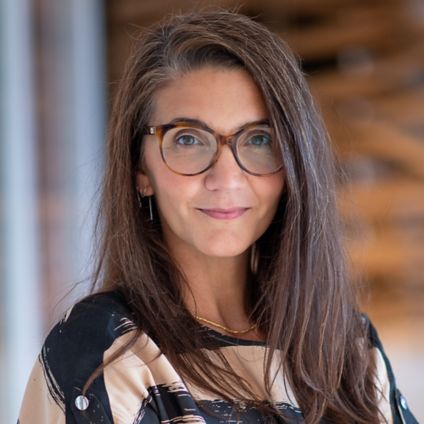 How did we arrive at the situation today?
How did we get to this hybrid combination of financial systems we enjoy today, where the customer is at the core of our industry's priorities? Well, fintechs, banks, insurers and regulators realized at one point that the best way to achieve this new reality was to work together. A reality we now know as embedded finance, where finance was transformed into a commodity, a product big tech and other industries could plug into their core products and services.
All this was done to enable the solutions I mentioned at the beginning of this article. But also, for example, wallets, in which customers store both their centralized and decentralized financial products. And the offering in the Metaverse helped banks and insurance companies rehumanize their services. For example, by letting customers advise each other in virtual bank branches, with the best advising customer being rewarded with NFTs (non-fungible tokens).
The past decade also saw the creation of many new financial jobs. Not only data scientists, but also, for example, specialists in the ethics of data and AI. There are new experts, who finance their activity with the micro-credits I mentioned earlier and work safely together worldwide within Decentralized Autonomous Organizations.
What about the problem of consumers who no longer dared to share their data? Well, they were convinced by the fintechs. Their solutions, which for instance offered so many advantages and opportunities, like decreasing costs, saving time, making better-informed decisions, getting rewarded with NFTs, that they persuade consumers to share their data anyway. This was a great common effort between fintechs and banks, both gaining from it.
Made in Belgium
The reality that fintechs have always pursued is today, in fact, very close to reality. Partly because we have been working on just that in recent years through FIRe, our innovation hub dedicated to digital finance. Under the motto: "Connect, collaborate and innovate." We brought all financial institutions, fintechs, big tech and sectors that want to offer financial services together to the table.
This collaboration has an international scope because our market has some strong assets. Belgium is small, but at the same time very diverse, a great crossroad of cultures, languages and trade. That makes it ideal for testing innovations and immediately expanding into different countries. Moreover, Brussels is the Capital of Europe, which means you are close to the European policy makers with whom we work very closely through the European Digital Finance Association we founded back in 2019.
With these arguments we were able to attract investors. But at the same time, we had to convince our fintechs that Belgium was only the first step. They needed to think bigger, beyond our borders.
Belgium became more than ever a pole of attraction for fintechs, and we are proud to count several unicorns among us now.
The biggest challenge, however, remains finding enough talent. The workforce has to be adaptable, resilient and digital savvy. So we, at FIRe, have focused strongly on education, making sure that students are attracted by and ready for digital finance, and that employees themselves are constantly learning, again by connecting and collaborating to create new products and value.
The result?
Belgium has become more than ever a pole of attraction for fintechs. A place where they can grow and prosper. You can find a lot of great resources in Belgium, from talent to investors, amazing universities, innovative incumbents and fintechs thanks to collaboration with the regulators, and we are proud to count several unicorns among us now.
About the interviewee
Alessandra Guion is General Manager of FinTech Belgium, a non-profit organization that unites and promotes fintechs active in Belgium. Alessandra has more than 20 years of experience in communication, management and innovation. As such, she continues to build FinTech Belgium into a very dynamic ecosystem.
30 Voices on 2030: The new reality for financial services
Discover more perspectives from 30 Voices representing the multi-faceted financial services industry.
Download full report ⤓