Organisations, operating in this technology-driven world, frequently have to decide what intellectual property they wish to retain, what to develop and what to automate to deliver major benefits. There is no doubt that until now sourcing strategy has contributed profoundly in executing these benefits; however, the game is changing.
Last year, saw the biggest decline in outsourcing intent that we have seen in KPMG CIO Survey. This year, it is expected to increase, but it still leaves us with an overall downward long-term trend. Painful trade-offs such as cost savings vs growth, organisational cohesion vs knowledge and innovation, and speed vs. quality have resulted in the collapse of many outsourcing deals before the end of contract.
Attracted by fewer time zone differences, geographical proximity, and more cultural and language similarities, sourcing strategies are starting to lean more towards the gig economy and nearshore sourcing. CFOs believe that complex activities such as analytics, trading and several finance functions can now be outsourced profitably and with confidence to 'nearshore' locations.
In order to address CFOs' objective to identify best-suited location for set-up of nearshore/offshore centres, a five-week location strategy analysis based on secondary research was undertaken by KPMG, with a focus on peer analysis and site assessments.
Outsourcing is having a bumpy ride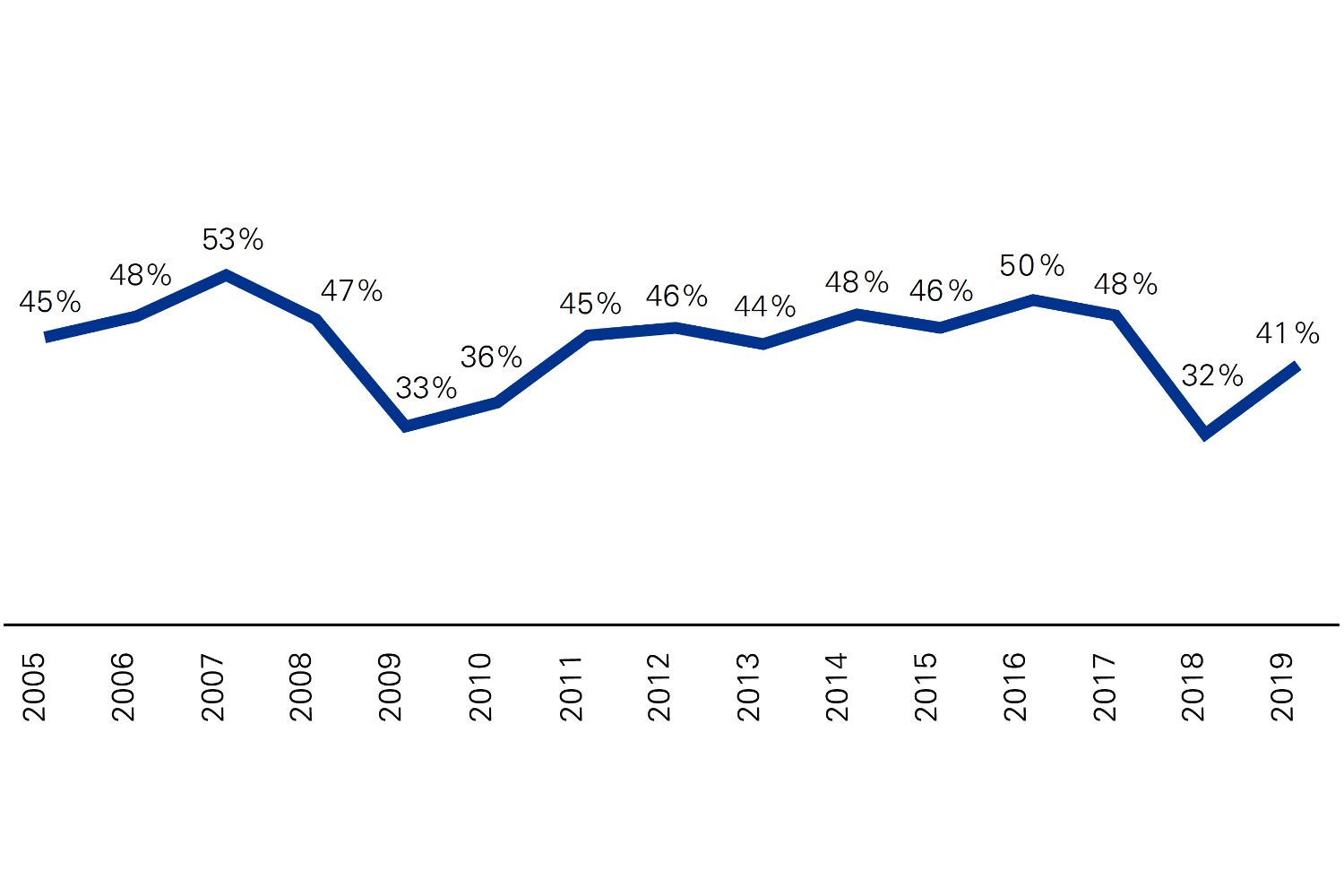 Finance sourcing footprint for Global Financial Services organisations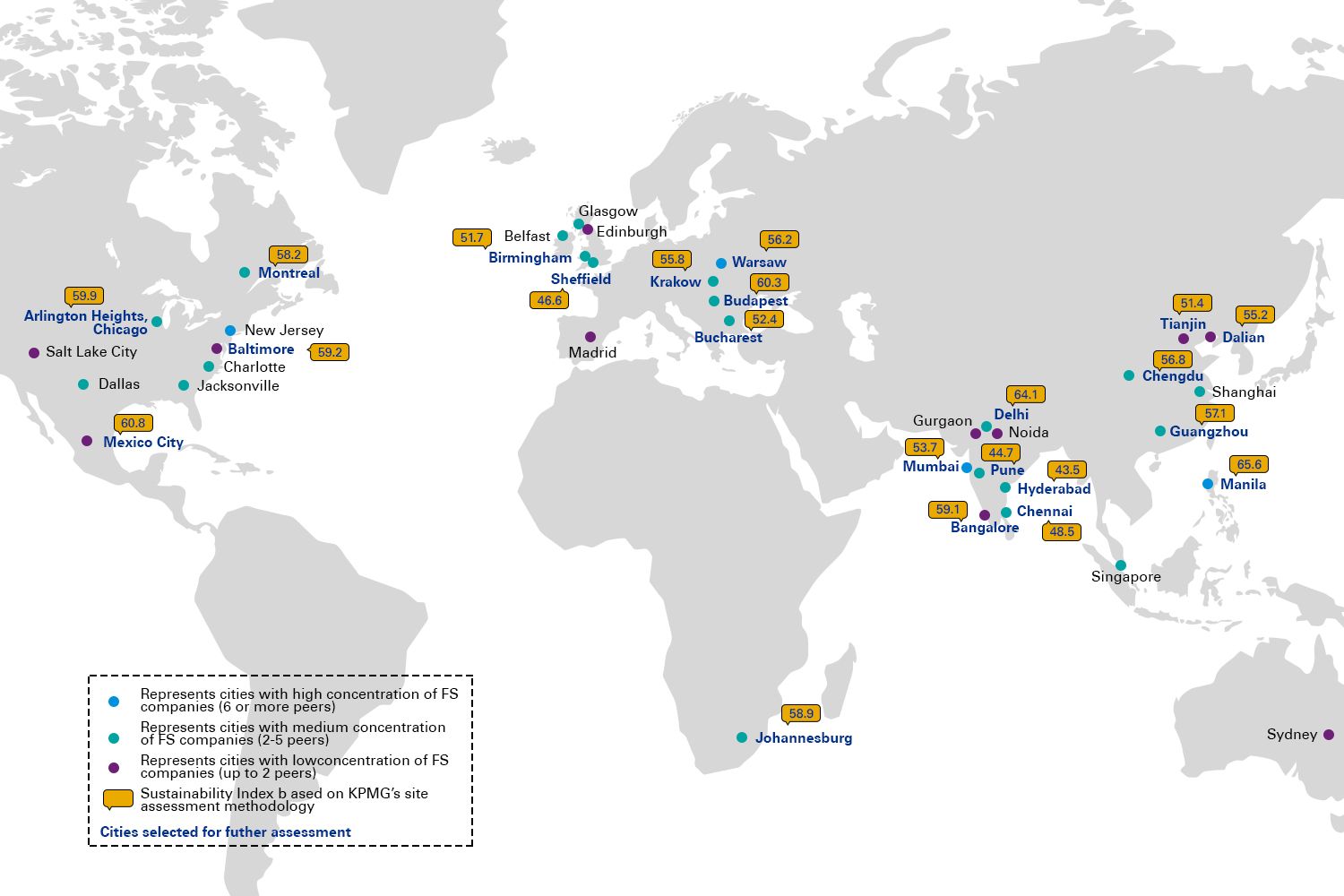 Site assessment for nearshore centres
After observing the financial footprint of global banks in 47 sites, 22 were assessed in detail to draw an initial list of potential sites to meet CFO's agenda for setting up of nearshore centres against the following criteria: financial attractiveness (30 percent), infrastructure (20 percent), talent profile (25 percent), risk profile (10 percent), business environment (15 percent), giving an overall weighting of 100 percent.
Selected location analysis – Europe (incl. Johannesburg)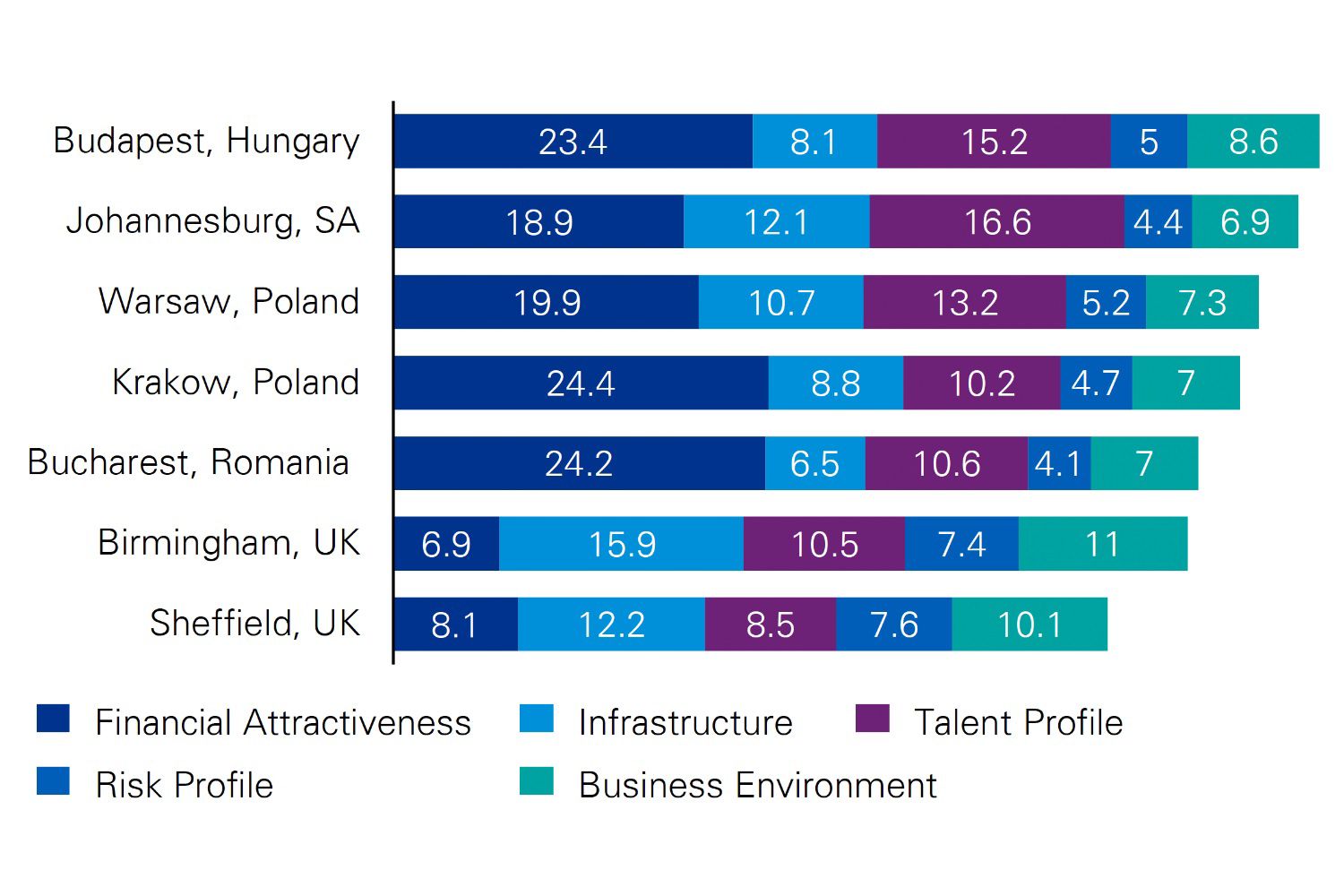 Budapest has the highest sustainability index and fares well across financial attractiveness, talent availability and risk profile.
Johannesburg scores the highest on talent availability but lags on business environment.
Krakow leads on financial attractiveness among other locations. but scores low in infrastructure, risk profile and talent availability.
Birmingham ranks highest on infrastructure and business environment, but is the most expensive location.
Sheffield ranks the highest on risk profile, and second on infrastructure and business environment, but lags in terms of talent availability, and is an expensive location.
Selected Location Analysis – Americas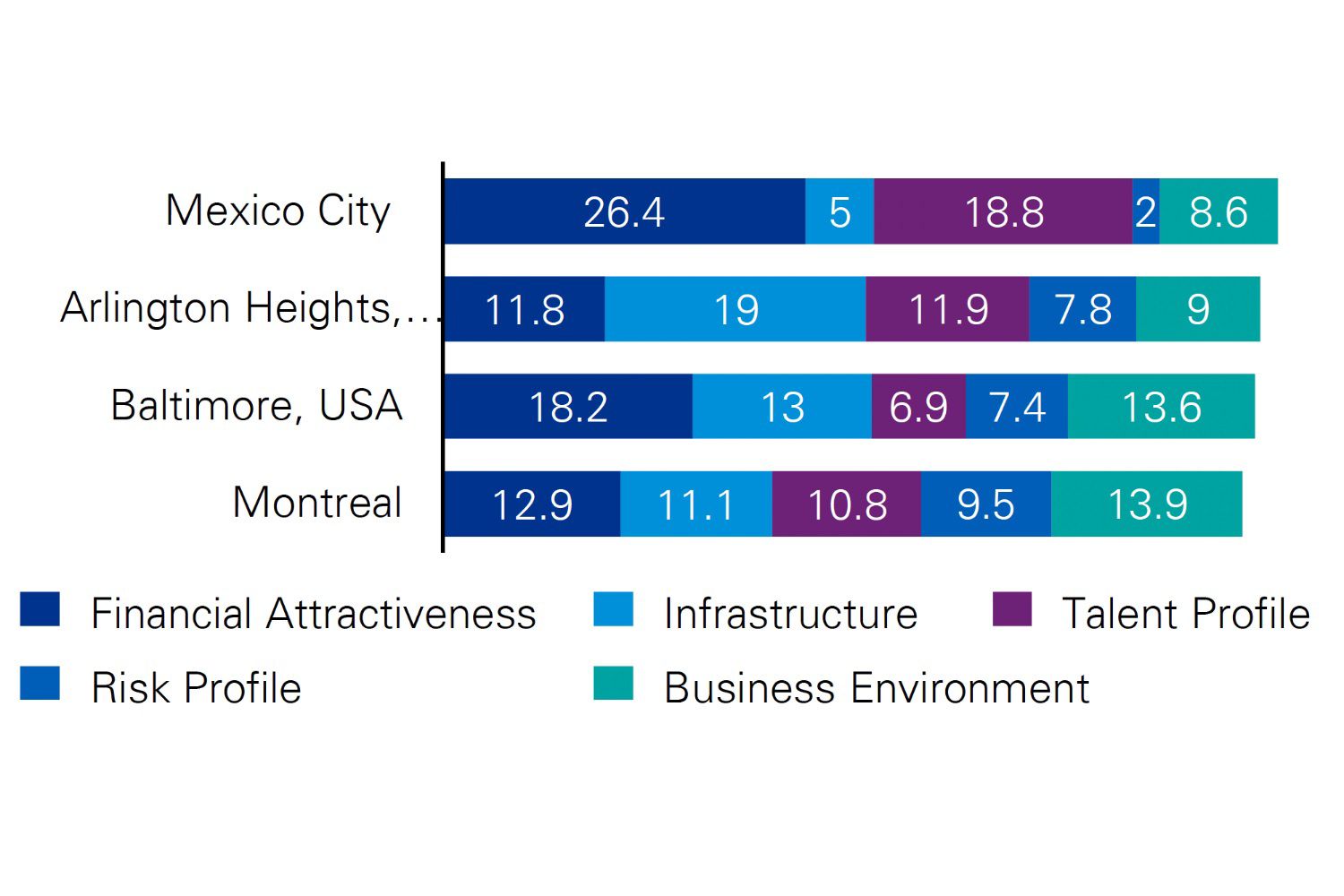 Mexico city scores the highest on financial attractiveness and talent availability. However, is lagging in its infrastructure, risk profile and business environment.
Arlington Heights scores the highest on infrastructure as compared to other cities in scope. It is however the most expensive in comparison to the rest of the group.
Baltimore scores favourably on both business infrastructure and financial attractiveness when compared to other locations.
Montreal has the most attractive risk profile and business environment. Also, moderate scores for other factors.
Selected Location Analysis – China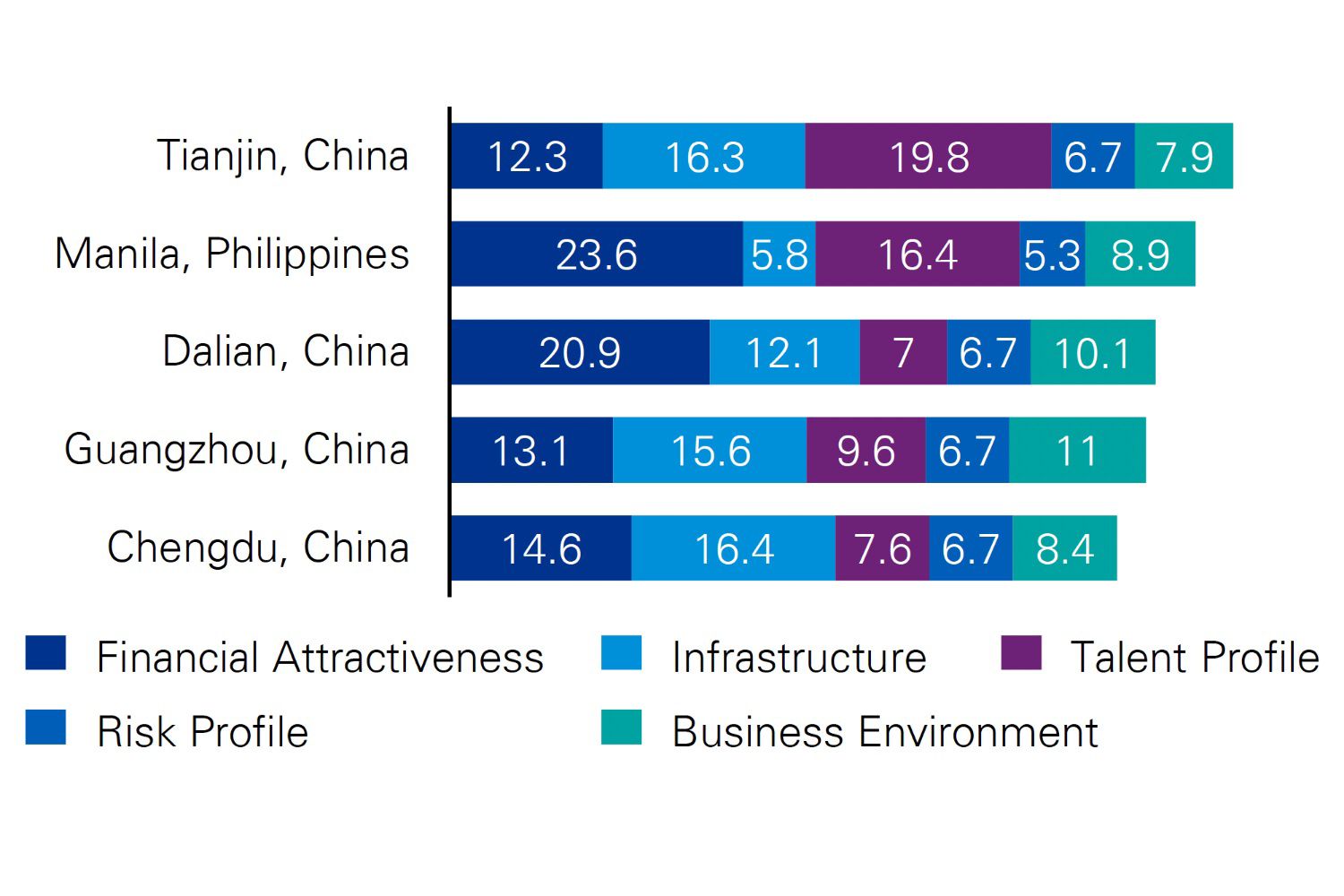 Tianjin has the highest available talent and scores high on infrastructure but lags behind in financial attractiveness as well as business environment.
Manila scores the highest on financial attractiveness and high on talent availability. However, it is lagging on infrastructure and risk profile.
Dalian has an above average score on most factors however scores the lowest on talent availability. It is the second most inexpensive location.
Guangzhou scores the highest on business environment but moderately across other factors.
Chengdu scores highest on infrastructure, marginally ahead of Tianjin. However, it scores low on talent availability and business environment.
Selected Location Analysis – India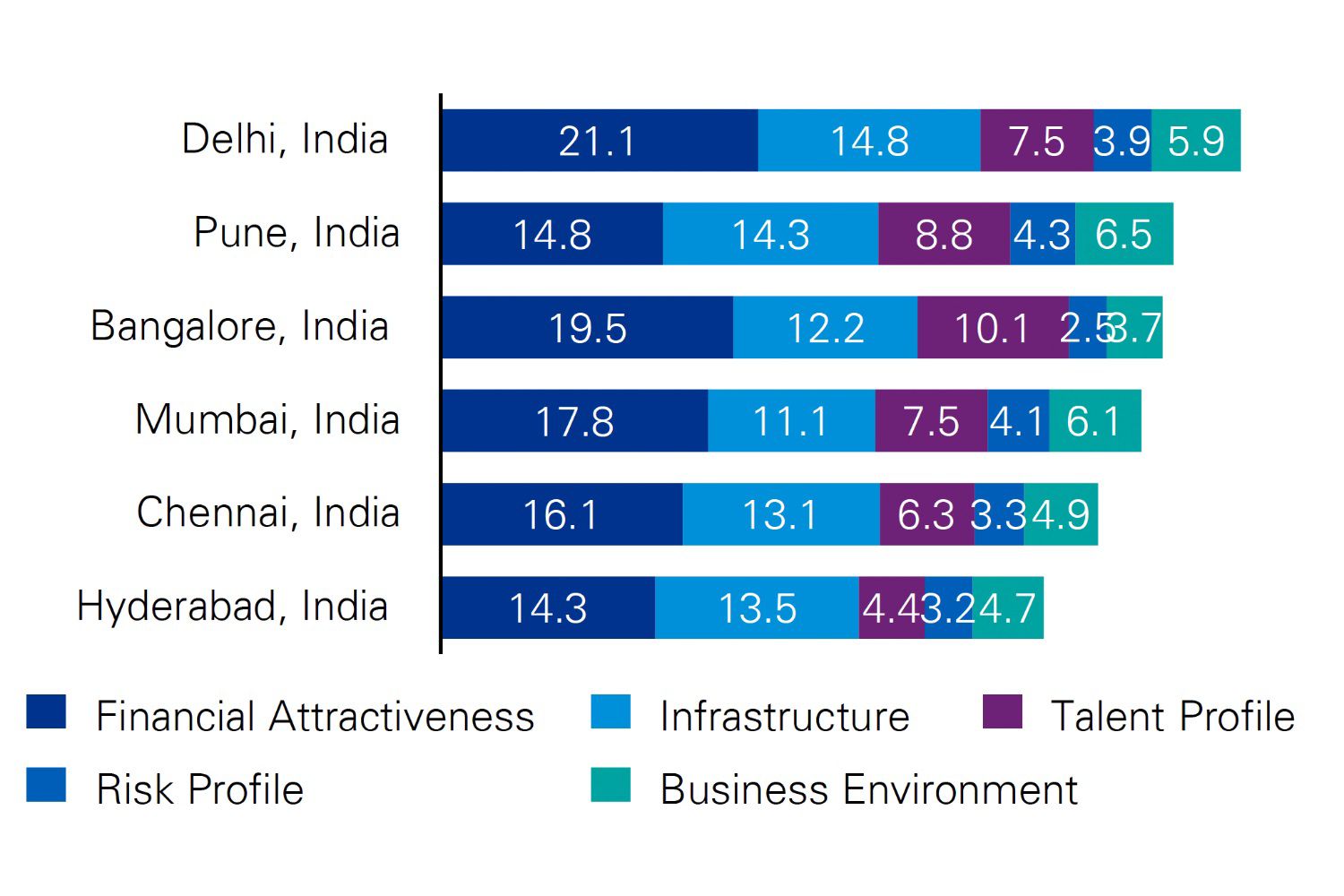 Bangalore has a high quality finance talent across thein-scope cities owing to it's number of high qualityuniversities.
The financial services sector is most mature in Delhi, as domestic banks expand their headcount and more.non-banking financial companies (firms that provide banking services but do not hold a banking license) set up shop in the city. Delhi has the highest GDP growth rate of all in-scope cities.
Pune is the highest ranked city for business environment owing to investment in economic and physical infrastructure.