Article Posted date
09 March 2023
The Qatar General Electricity and Water Corporation (KAHRAMAA), in collaboration with Microsoft and KPMG, launched a new large-scale platform backed by cloud computing and artificial intelligence (AI) that is set to improve operational efficiency and enhance the customer experience.
His Excellency Engineer Essa bin Hilal Al-Kuwari, President of KAHRAMAA, unveiled the platform during an inauguration event in Lusail City, in the presence of VIPs from governmental and private entities. Representing the parties were Lana Khalaf, General Manager of Microsoft Qatar, Ahmed Abu Sharkh, Country Senior Partner, and Nizar Hneini, Country Senior Partner and Head of Digital and Innovation, both from KPMG in Qatar.
HE Eng. Al-Kuwari, President of KAHRAMAA, expressed his delight with the launch of the platform, highlighting the strategic importance of adopting advanced technologies to upgrade the quality of all operations and reach unprecedented excellence in delivery. He stressed that integrating AI and machine learning represents a new step towards achieving the corporate vision of global leadership in performance.
"KAHRAMAA places great significance on comprehensive digital transformation and is keen on achieving corporate excellence in line with the development pillars of the Qatar National Vision 2030 and Qatar Digital Government Strategy," HE Eng. Al-Kuwari added. "This project adds tremendous value and represents a new model in government institutions. It supports transparency, accelerates modernization processes, and encourages advanced digital solutions' adoption and localization, contributing to the Qatari excellence which has become a global standard of competence."
Lana Khalaf, General Manager of Microsoft Qatar, congratulated Qatar's General Electricity and Water Corporation (KAHRAMAA) on the launch of its Artificial Intelligence platform and described the project as a world class best practice in terms of leveraging cloud and AI technologies to accelerate innovation, drive efficiencies, optimize operations and provide high-quality and sustainable electricity and water for better living in Qatar. She said: "We thank KAHRAMAA for their trust in our technology, and we remain committed to partnering with them to achieve their vision to become a global leader in customer centricity, performance, innovation and environmental sustainability."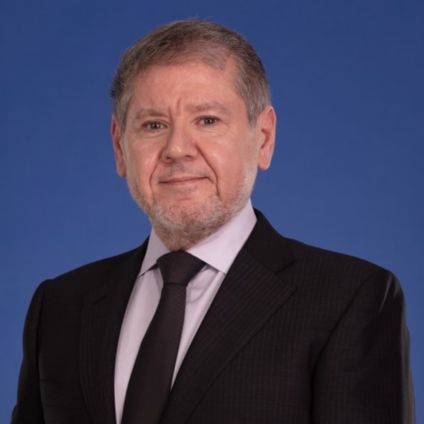 Speaking at a press conference following the launch, Eng. Mohammed Mubarak Al-Badr, Assistant Manager IT Smart Solutions at KAHRAMAA, expressed his hope that this new collaboration would represent a step forward in improving customers' experiences.
"I believe adopting such technology will further develop the cloud computing services integrated in KAHRAMAA's work, especially in relation to big data analysis and machine learning," he said.
Al-Badr noted that the platform would also play a role in analyzing patterns of electricity and water consumption in the country, enabling well-informed decision making and strategic planning for production and distribution of services, which guarantees an upgrade in the levels of sustainability and reliability of services and operations.
KAHRAMAA is considered a pioneer in digital transformation in Qatar, providing customers with a wide range of facilitated digital solutions. KAHRAMAA is also carrying out a set of ambitious projects aimed at enabling a diversified and flexible Qatari economy and supporting the country's development priorities with modern, reliable infrastructure.