Article Posted date
02 November 2023
Sustainability is a multi-faceted concept that fundamentally revolves around the principle of satisfying present needs without compromising the ability of future generations to fulfil their own1. This principle transcends environmental matters, embracing also social, economic, and even cultural dimensions. This approach is often denoted as ESG (Environmental, Social, and Governance) and underscores the intricate interplay between these core dimensions.
A key industry in Malta where sustainability should play a crucial role is the building industry, including the construction and real estate sectors that it encompasses. These sectors are essential to our well-being and standard of living. However, there remains an evident conflict between these essential needs and the wider ESG impacts of the industry.
KPMG in Malta conducted a nationwide study in August 2023 which sought to:
gain insight on the sustainability preferences of past and prospective buyers within the Maltese context;
understand the role of financial services as enablers of the transition of the industry towards sustainability; and,
establish current resident views of the construction and real estate sectors, including desired actions on the path to sustainability.
This second study builds on the first one KPMG conducted in 20222.
The findings from KPMG Malta's survey results reflect on current sustainability trends across consumers in Malta, particularly purchasers and renters: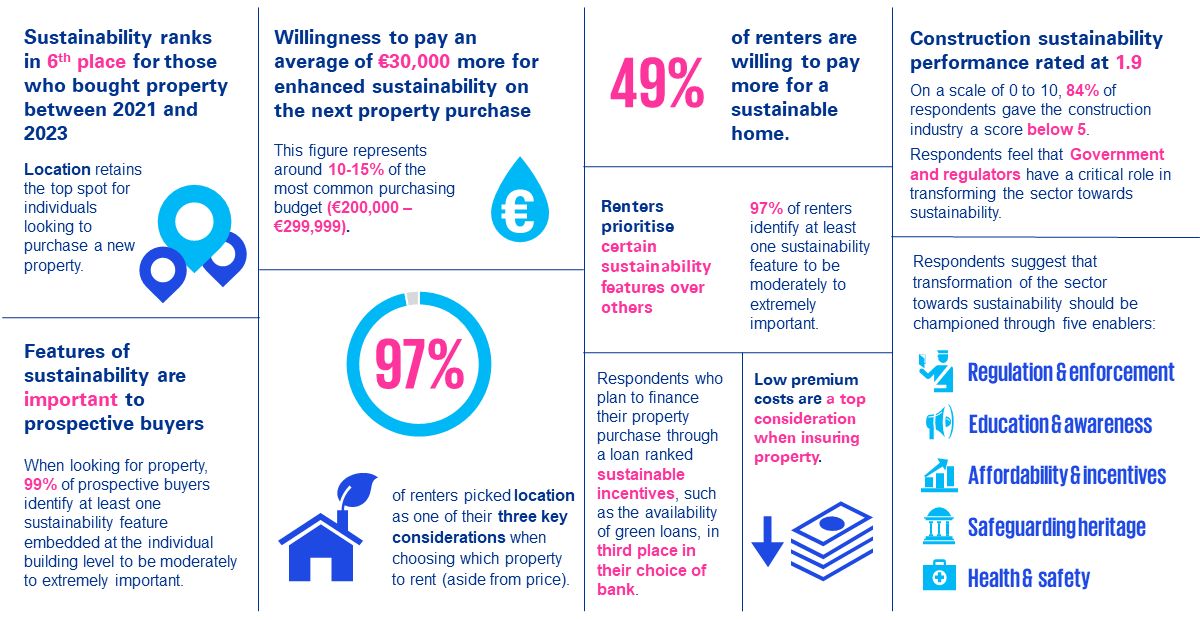 KPMG in Malta's survey highlights that a holistic vision for the building industry is required.
Government and regulators need to set the tone and lead by example, supporting and guiding key industry stakeholders, such as developers, building professionals, real estate agents, and others, to enable the transformation.