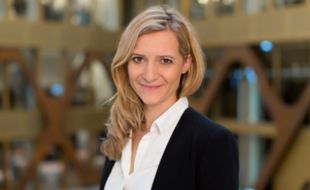 Anne-Sophie Minaldo:
Partner, Advisory, Consulting & Regulatory services, Head of Corporate Citizenship
Anne-Sophie Minaldo is the head of regulatory services for Luxembourg. In that role, she ensures that KPMG's regulatory experts take account of the compliance- and business-related impacts that any new regulation may have for clients. As team leader, she ensures that her team of 30+ professionals in banking, investment management and forensics work together to deliver an unparalleled client experience. She aims to provide an exceptional service, bringing together expertise, business skills and foresight.
This author does not have any posts yet
Please check back later