Turning data into insights into value
At KPMG, we have designed our portfolio of services to help businesses solve their specific transformation challenges. We leverage the latest technologies to help business leaders create better insights that allow them to make better-informed decisions.
Our clients rely on our global KPMG Lighthouse network to combine their business experience with sophisticated algorithms and analytical models to help them not only uncover new insights for their business, but then define the actions that need to be taken on the insights to drive business value.
Our global Guardians of Trust report shows that this process is heavily reliant on trust – trust in the data, trust in the algorithms and trust in the insights that are generated. In this environment, a growing number of businesses now look to KPMG to help them build trust in their date sources and the resulting analytics.
Components of advanced analytics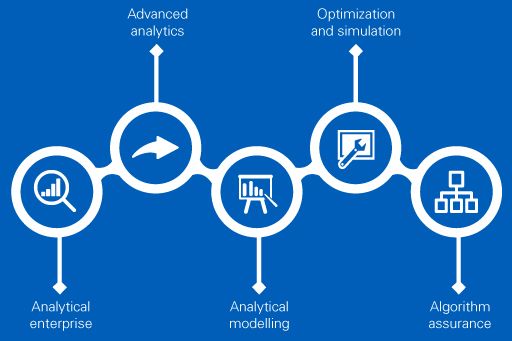 KPMG Clara is a smart audit platform that can help enhance audit quality with deeper actionable insights in real time.