Customer Centricity and Quality Themes
Customer Centricity and Quality Themes
Establishing a strategic advantage amid uncertain economy requires a systemic shift from the commodity to the customer. One of the important aspects for a customer centric approach is being sensitive to client needs and proactive interaction with clients.
Putting up a robust measurement system alone is not sufficient; the key is to understand what the results are indicating and to act upon it to make any changes. KPMG in India follows a detailed effective measurement and management process.
Themes under Customer Quality and Centricity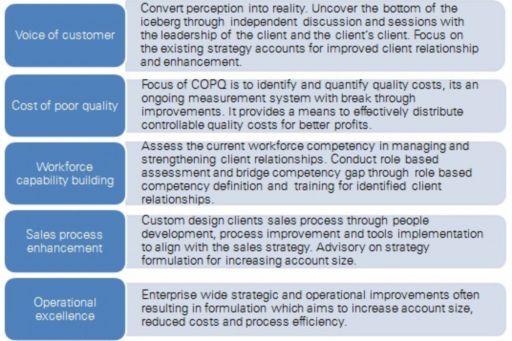 Customer experience management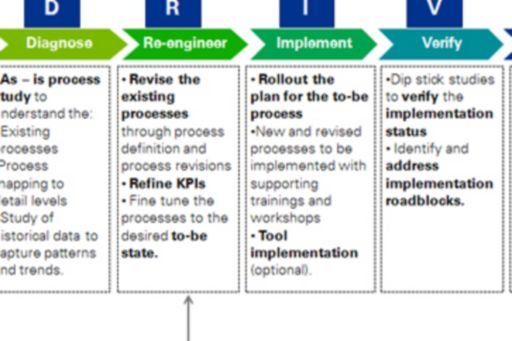 The KPMG in India advantage
Unique combination of CARE and CSAT to leverage benefits of unbiased feedback for holistic improvement
Transform feedback management through Enterprise Feedback Management
Flexibility of applying the complete framework or individual themes as standalones
E2E business solutions for identified business problems
Increased share of wallet by internal cost reduction programmes
Solution accelerators through processes and templates customized to suit organisation
KPMG in India has more than 20+ years experience in Customer Management including customer centric coach with global experiences
KPMG in India has access to KPMG's Global Centre of Excellence, enabling them to better advise clients.
For more details on Customer centricity and quality services:
Contact us: in-fmbusinessexc@kpmg.com
© 2023 KPMG Assurance and Consulting Services LLP, an Indian Limited Liability Partnership and a member firm of the KPMG global organization of independent member firms affiliated with KPMG International Limited, a private English company limited by guarantee. All rights reserved.
KPMG (Registered) (a partnership firm with Registration No. BA- 62445) converted into KPMG Assurance and Consulting Services LLP (a Limited Liability partnership firm) with LLP Registration No. AAT-0367 with effect from July 23, 2020.
For more detail about the structure of the KPMG global organization please visit https://kpmg.com/governance.

Stay up to date with what matters to you
Gain access to personalized content based on your interests by signing up today