What is Brain Bowl?
The Brain Bowl Academic Tournament is a Jeopardy-style general knowledge competition, with questions focused on high school academic subjects. Teams from local schools are tested on various subjects, including mathematics, English, science, Caribbean history and current events.
Uniting local schools and encouraging pupils to stretch their academic abilities, the annual Brain Bowl also aims to get pupils to work as a team and develop their critical thinking skills.
Brain Bowl 2019
KPMG hosted the eighth annual KPMG Brain Bowl Academic Tournament on Tuesday, October 30, 2019 at The Kimpton Seafire Resort & Spa, welcoming all twelve of the island's high schools to compete in the event.
Congratulations to all the participants in the tournament, especially to Triple C who took first place, with Clifton Hunter High School and St. Ignatius placing in second and third respectively. Layman Scott High School from Cayman Brac won the Sportsmanship Award.
KPMG employees participated throughout the day as moderators, judges and scorekeepers.
"We were delighted to host the eighth annual Brain Bowl tournament and to welcome twelve high schools this year. A fundamental KPMG goal is to attract, develop and retain local talent by providing opportunities, business experiences, training and support required to have a fulfilling and successful career. I congratulate every participant for having the courage to test their abilities in a public forum." Sheenah Hislop, Partner and Head of Local Recruitment at KPMG in the Cayman Islands.
Brain Bowl 2019 Winners - Triple C School
3rd Place - St. Ignatius Catholic School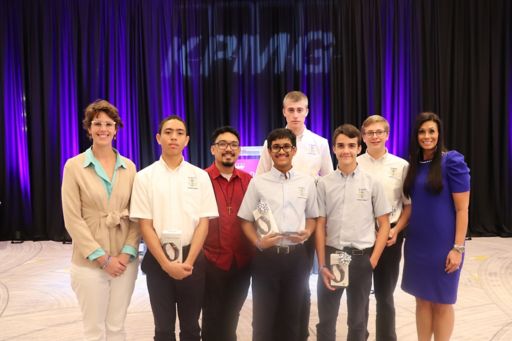 2nd Place - Clifton Hunter High School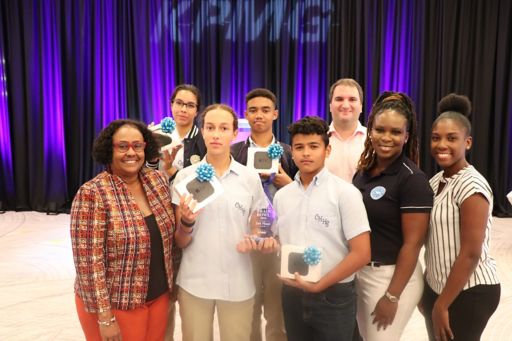 Sportsmanship Award - Layman Scott High School