Introduction
— Majority (two-thirds) of the CEOs are striving for supply chain resiliency in preparation of future global disruption.
— Investment in digitization and connectivity in functional areas atop manufacturing CEOs' agenda to achieve growth in the three-year horizon.
— Overall objective for about 67% of the CEOs is to create long-term value for stakeholders; about five times the number of CEOs eyeing to drive economic returns.
In its Global Manufacturing Prospects 2022 report, KPMG finds that the urge to bring about a twin transformation — smart digitization and a focus on environmental, social and governance (ESG) goals — is more imminent than ever in the global manufacturing executive suite. This demand is coming off the back of implications caused by the COVID-19 pandemic, climate change and geopolitical affairs.
As manufacturers step into 2022, this study sets out to find what their key focus will be in preparation of the challenges that await them. The findings are the outcome of a global survey, comprising about 150 manufacturing company CEOs from 11 countries. Out of all the participating CEO companies, about three quarters earn an annual revenue of over USD1 billion.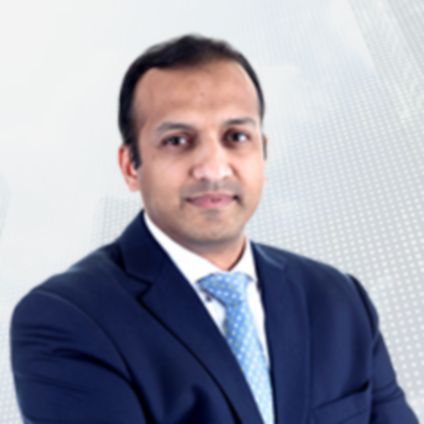 We have listed some of the key findings that emerged from the survey below:
— About 68% of the CEOs are aiming to add to their supply chain's resiliency, helping it withstand global disruptions should they occur in the foreseeable future. This is in consideration of the fact that supply chain risk is seen as the biggest barrier to their organization's growth.
— Almost 35% of the surveyed CEOs feel monitoring deeper into the supply chain and predicting changes before they turn catastrophic is the most-preferred way to mitigate supply chain stress.
— Nearly 24% of the CEOs look to gain ground in terms of digitization and connectivity in their functional areas over the next three years to boost organizational growth.
— Roughly 77% feel more emotionally rooted to their organization's purpose since the onset of the pandemic. Additionally, 67% look to work toward the overall objective of their organization, i.e. to deliver long-term value to their stakeholders. On the other hand, the percentage of CEOs more inclined toward driving economic returns is about five times less than this number.
— About 92% of the CEOs think that their customer relationships will greatly benefit from embedding purpose in their organization's framework. While they are more focused on the social aspect of ESG and addressing global challenges, such as income and gender inequality, and climate change, they are also cognizant of their environmental goals.
The report concludes by pointing out that a resilient supply chain lies at the core of operational effectiveness, stressing on the fact that manufacturers must not lose focus from their supply chains. There remains an untapped potential amid intelligent digitization and progressive ESG goal-setting that CEOs should look to leverage if they were to mitigate supply chain risks and improve sustainability.