26th March 2023
Upcoming batch start date
Overview
The 'Leadership Programme for Managers'-KPMG in India and Jaro Future Leader Programme is aimed at helping individuals build a roadmap for the future by developing their leadership skills to lead in such environment. It is delivered by KPMG in India, in association with a top global institute - Deakin University, Australia and JARO Education, 'Leadership Programme for Managers'
A 100-hour experiential learning programme, that focuses to up-skill managers to take up bigger roles in terms of responsibility, team size or volume of work.
The holistic approach of the programme can help you identify your strengths as a leader, enable you to understand key leadership concepts and provide a safe container to apply these skills in a simulated risk-free environment, setting you up on the leadership trajectory.
Key highlights of the programmes
A comprehensive programme
The programme focuses on providing comprehensive leadership skills such as executive presence, strategic thinking and more
Hands on learning
The programme design provides learning by doing and involves simulations, practical assignments and project work
Accreditation by a global university
An opportunity to earn a 'Professional practice' credential from Deakin University, Australia, upon course completion
Learn from practitioners
The faculty comprises of leaders from KPMG in India with experience in managing diverse teams, they will help you relate theory to practice
Who is this programme for?
Experienced professionals with 5+ years of work experience, preferably in managerial positions
Managers transitioning to leadership roles
Executives looking to leverage the leading practices in management and leadership space

Entrepreneurs in leadership roles
Course outline
Module 1 : Executive presence
Module 2 : People leadership
Module 3 : Strategic thinking and agility
Module 4 : Financial and business acumen
Module 5 : Storytelling through data
Expert talks: on Design thinking and innovation, Leadership and sustainability
Simulations: To help you understand real-world scenarios in a virtual set up though simulations. This will help the participants apply the skills learnt in class
Self-paced assignments: After each module, the participants will go through a self-paced activity/ assignment to help them understand, retain, and utilise the concepts covered in the session
Details on 'Professional practice' credential from Deakin University
Credentials are a fast and flexible way to upskill in growing industries
Our certification includes credentials from Deakin University, Australia, giving you a head start in your professional journey

Participants who complete all the modules within "Leadership Programme from Managers" along with the assignments, will have the opportunity to benefit from Deakin's credentialing process

They will be required to submit testimonies or verifiable work to gain these credentials

These credentials are a testimony to demonstrated capability and are a great way to gain visibility with present & future employers

The 'Professional practice' credential can be presented as a badge on professional social platforms like LinkedIn.

Application process
---
Step 1: To apply for the programme, you will have to fill in an application form. Please write to the Jaro team at admissions.kpmg@jaro.in or you can call Anand Krishnan: 9043001261, for more information

Step 2: Your application will be reviewed for eligibility, and you will be notified of your acceptance into the programme

Seats are limited and are available on first come first served basis
Course completion certificate
---
KPMG in India will award the completion certificate post the training









Programme Fee
---
Batches will start from 26th March 2023

Programme fees: INR 90,000 + GST










Meet the faculty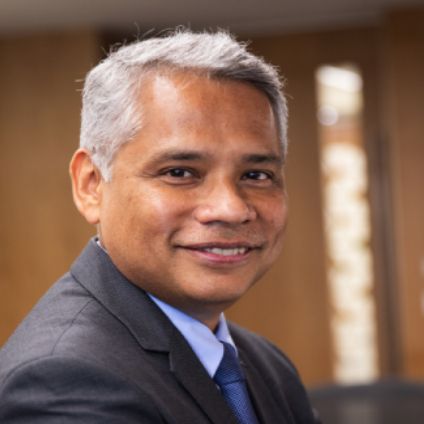 Vijay Gogoi
Partner
KPMG in India
Vijay is a leader in learning and development with 22+ years of experience in management consulting, sales, talent development, general management, and has also been a technology entrepreneur for 7+ years. Vijay has led capability development projects across multiple geographies and has delivered learning solutions for several Fortune 500 IT, energy, retail, and telecommunication clients. He is a specialist at building corporate universities. He is an Electronics Engineer from NIT, Rourkela and MBA from MDI, Gurgaon. He is also a Certified Human Capital Strategist from Human Capital Institute, USA.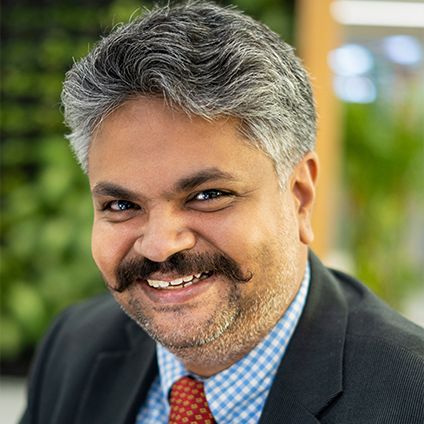 Subhro Bhattacharya
Director
KPMG in India
Subhro is a seasoned finance leader with over 16 years of experience across international public accounting, compliance, audit, deals, learning solutions SOX 404 implementation/reviews, financial reporting/process advisory and technical accounting advisory. Having worked and led teams across the world, Subhro has significant experience of working with multicultural teams. He has facilitated trainings on Ind AS, IFRS and US GAAP and has extensive experience in curating learning programmes across corporates, public sector and retail programmes in India and Australia. He has rich cross sector experience with primary focus on technology, media/entertainment and telco incorporates and the transport sector in government. Subhro is a Certified Practicing Accountant (CPA), Australia and a Master of Professional Accounting from UNSW, Australia.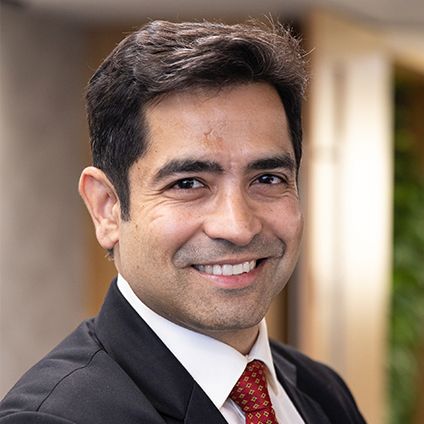 Jagpreet Brar
Associate Director
KPMG in India
Jagpreet has more than two decades of multi-industry experience across business development, team management, content creation, managing learning outsourcing, HR process automation, HR business partner, sales training, contact centre operations, and retail sales. He has held leadership responsibilities including significant P&L management across business and HR roles. He has a consistent track record of turning around business performance and delivering results in challenging environments, through consulting, coaching, and training. He has created sustainable impact through improvements in business delivery, building motivated teams and superior client relationships.