CEOs now need a more nimble, effective, technology and data-driven Finance Function to address this disruption in order to be able to convert these challenges into opportunities.
This is driving the Finance Function to support CEOs in taking on a considerably broader and deeper set of strategic responsibilities than ever before.
What is Digital Finance?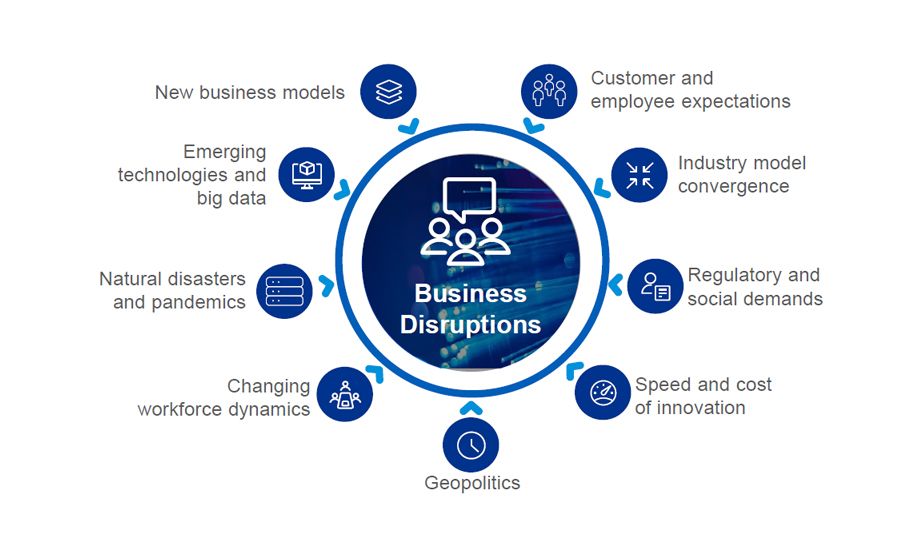 The view from the top

The solution
With understanding from above, we peel back the layers and dive deeper into what disruptors are impacting the Finance Function internally through People, Process, Technology, Governance & Control, Data & Reporting and Service Delivery. Our solution follows the following three stages:
Finance Function Diagnostic
Taking a deep dive into how the finance function operates and supports the business and strategy

Digital Finance Maturity Assessment
Leveraging from KPMG's Future of Finance leading practices to develop a roadmap delivery

Delivering Sustainable Solutions
Aligning your needs and value creation solutions

How we develop Digital Finance Solutions
In developing Digital Finance solutions, we consider the wider gamut of Business Operations and Strategies into the future. This ensures the Finance Function matures in line with business requirements and technology infrastructure
KPMG's Future of Finance, depicted by the six pillars below, will provide KPMG's global point of view on the future of finance in each Finance area to draw out further considerations and develop Sustainable Solutions
Strategy and value management
Preserve and create value through agile, effective allocation of capital and resources to enable strategic priorities.

Extreme automation
Integrate new technologies

Data & analytics
Leverage data to unlock new value and viewpoints

Organisational agility
Quickly adapt to market shifts

Modern Workforce
Embrace new ways of working and talent management

Contact us
For further information on how KPMG can help with your Digital Finance journey, please contact Kieran O'Brien. We'd be delighted to hear from you.