KPMG has announced the judging panel for the Irish round of its third annual Global Tech Innovator competition – the winner of which will go on to represent Ireland competing with 22 other countries and jurisdictions in the global final in November.
The competition is open to applications from tech start-ups in the Republic of Ireland and Northern Ireland until midnight on Friday, 6 June 2023.
This year's KPMG Global Tech Innovator competition will be MC'd by award-winning tech journalist and broadcaster Jess Kelly, the host of Tech Talk on Newstalk, Ireland's only national radio show dedicated to technology. The competition will be judged by a panel comprising experts across tech – including funders, founders and advisors.
The judges
Brian Caulfield, VC and angel investor
Brian Caulfield is an award-winning entrepreneur and venture capitalist. He is a venture partner and former managing partner at Molten Ventures (formerly known as Draper Esprit), a leading European venture capital firm. Brian co-founded Exceptis Technologies and Similarity Systems, both of which went on to be sold to NASDAQ-traded tech corporates. Brian also currently chairs Scale Ireland, the representative organisation for Irish innovation-driven enterprises and TechIreland, a non-profit open access database of Irish innovation. He is a private investor and advisor to several early-stage technology companies.

Sharon McCooey, Head of LinkedIn Ireland
Sharon McCooey is a senior director and the Country Manager of LinkedIn in Ireland. In her role as country lead, Sharon has scaled the business from three to 2,000 employees over a thirteen-year period. Sharon is a passionate advocate of diversity, inclusion and belonging in the workplace and executive co-sponsor of Wisdom LinkedIn's company intergenerational employee resource group. McCooey holds a bachelor's degree in commerce from University College Dublin and is a chartered management accountant.
Alan Coleman, Co-founder and CEO of Sweepr
Alan Coleman is the co-founder and CEO of Sweepr, a digital care enablement platform that enables connected device manufacturers and service providers to deliver hyper-personalised customer care through digital channels. Alan is also an active investor and non-executive director working with companies such as CleverCards, MedoSync, Swan, Intouch, TandemHR and Zinkworks. Alan has held previous roles with Accenture, Macalla Software and Morgan Stanley.
Niall McEvoy, Venture Partner at Elkstone
Niall is a Venture Partner at Elkstone where he manages the Venture Investment team. Niall joined Elkstone from Enterprise Ireland where he led the High Potential Start-up (HPSU) team. Prior to that, Niall spent seven years at the helm of his own start-up as co-founder and CEO at Irish sportstech company Teamer. He has spent much of his career working directly with start-ups and scale-ups, has deep domain expertise in start-up funding, and a real passion for supporting founders on the start and scale journey.
Anna Scally, Head of Technology & Media at KPMG
Anna is a partner and head of technology and media at KPMG Ireland. She is also a member of KPMG's global technology, media & telecoms (TMT) Board. Anna sits on the Advisory Board of Scale Ireland, the not-for-profit representing Irish start-up and scale up companies, she is a founding director of the FinTech and Payments Association of Ireland (FPAI) and a former director and member of the Board of the American Chamber of Commerce Ireland. Anna is passionate about growing tech led companies with global ambition and works closely with leading Irish companies and their founders helping them achieve their ambition.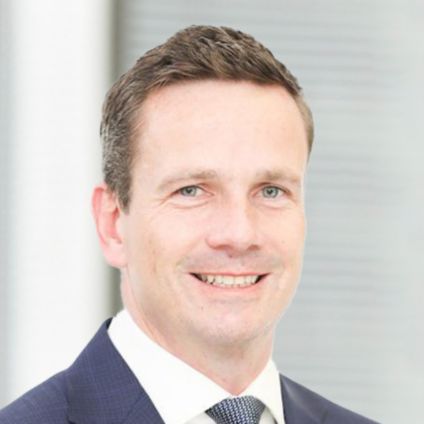 The Global Tech Innovator
Competition entrants will be shortlisted and invited to pitch their innovations and present their growth ambitions to the judging panel. The Global Tech Innovator is open to Irish tech entrepreneurs and start-ups businesses which are pure technology, tech-enabled, tech-led or tech-driven. The overall winner in Ireland will progress to the Global Tech Innovator final during Web Summit, with the prize including travel and accommodation to Lisbon and access to exclusive networking events and mentoring opportunities.
The competition is open to all technology and tech enabled companies which have operated for five years or less, have generated revenue between USD $1m-15m (or have raised at least $500,000 in equity financing) and are registered and based in Ireland or Northern Ireland. Applicants must have innovative, proven technologies, robust business models, the ability to demonstrate traction in their activities and the potential to scale up. Applications must be submitted by 6 June 2023.
Find out more about the competition at www.kpmg.ie/GTI
Media queries
If you're a media professional and have any questions about this article or would like to speak to one of our experts for background or interview purposes, please don't hesitate to reach out to us. Contact Evan O'Quigley of our Communications team for more information.