Article Posted date
30 May 2023
Endeavor Ireland chairman The Edge (second left) with (from left): Anna Scally, KPMG partner and head of technology and media; Liam Casey, founder and chief executive of PCH International; and Morgan Pierse, corporate partner at Maples Group
Endeavor Ireland marked the commencement of a new multi-year corporate partnership with KPMG and Maples Group at a breakfast networking event held in Dublin on the 29th of May.
More than 60 entrepreneurs attended the event, which featured a discussion on entrepreneurship between Endeavor Ireland's Chair, The Edge, and founder and CEO of PCH International, Liam Casey.
Support and accelerate high-impact entrepreneurs
Endeavor is a global not-for-profit organisation with a mission to support and accelerate high-impact entrepreneurs by connecting them with talent, capital and a worldwide peer and mentor network. Its Irish office opened in 2019 and it is now actively working with 11 founders across eight Irish companies - Cubic Telecom, Strong Roots, LearnUpon, Wayflyer, Gym+Coffee, XOCEAN, Keelvar and Therapie Group and invites expressions of interest from ambitious, high impact founders who want to join the network
As part of the partnership, KPMG and Maples Group will collaborate with the Irish Endeavor office in the identification, selection and mentoring of high impact entrepreneurs in Ireland, and in providing advice to international Endeavor members who are considering transacting or launching operations in Ireland.
The Edge, Chair of the Endeavor Ireland Board, said; "Our mentors are world-class CEOs, business leaders, investors, academics, and entrepreneurs that support Endeavor Entrepreneurs and Endeavor candidates by sharing their experience and knowledge."
Liam Casey, founder and CEO and PCH, said; "This is a fantastic initiative to support founders, all of whom need a support network, mentorship and the experience of those who have done it before to help them scale their business."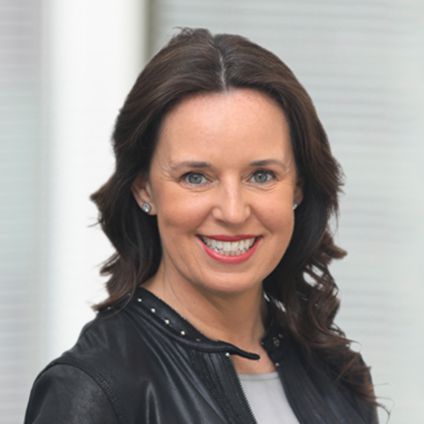 New strategic partnership
Speaking about the new strategic partnership with KPMG and Maples Group, Rory Guinan, Managing Director of Endeavor Ireland, said; "We are delighted to be announcing this new partnership with KPMG and Maples Group today. Endeavor operates on a not-for-profit basis, and, to date, our work has been funded by our Board members and member contributions. This support from KPMG and Maples Group will enable us to provide our current and future Endeavor Entrepreneurs with even more support on their growth journey.
"The process to becoming an Endeavor Entrepreneur is rigorous and involves getting through a local and international selection panel. As well as working with the founders that have already successfully come through the process and supporting them in their journey, we're always engaging with entrepreneurs who are ambitious to become part of the network. If there are founders out there who think their business has the capacity to scale more than 10 times its current size and has ambitions to take it global – we would like to hear from them. The supports offered by Endeavor to founders at this level is unique in Ireland and includes unrivalled access to some of the world's most successful, fastest-scaling founders and their teams."
Anna Scally, Partner, Head of Technology & Media, KPMG, said; "In today's rapidly evolving business landscape, entrepreneurs face numerous challenges that require strong support systems. We aim to empower ambitious founders across the island, enabling them to scale their ventures and fulfil their potential. This strategic partnership will leverage our collective expertise, experience, and vast global networks and create an environment where the next generation of high-impact entrepreneurs and their businesses can thrive.
Morgan Pierse, Partner, Corporate, Maples Group, said; "The Maples Group is delighted to become the legal partner for Endeavor Ireland, and we are looking forward to supporting even more of Ireland's entrepreneurs as Endeavor continues to add to its cohort of founders in Ireland. Our teams have market leading experience working with scaling entrepreneurial businesses and their investors and we are excited to continue to advise on some of the country's most significant fundraisings and cross-border M&A transactions involving innovation driven enterprises."
Get in touch
For further information on the Endeavor Ireland strategic partnership, please contact Anna Scally.
Media queries
If you're a media professional and have any questions about this article or would like to speak to one of our experts for background or interview purposes, please don't hesitate to reach out to us. Contact Sandra Farrell of our Communications team for more information.