Article Posted date
14 November 2022
Pictured above, (L to R), Olivia Lynch, Partner at KPMG, and Dr Vanessa Creaven, the co-founder of Spotlight Oral Care
About the programme
Inspiring Women Entrepreneurs is a programme which aims to inspire female entrepreneurs who have not yet taken the steps towards starting a business yet.
It is focused on tapping into the entrepreneurial potential of female professionals, women in senior corporate positions, as well as those with doctoral and post-doctoral qualifications, or females seeking a change of direction.
Supported by Enterprise Ireland and KPMG, this programme will support these early-stage entrepreneurs to follow through on their ambitions and go on to establish businesses that are scalable, innovative and focused on export markets.

Inspiring Women Entrepreneurs has been developed by the same team behind the award-winning Going for Growth development programme.

Events
Two events showcasing Inspiring Women Entrepreneurs were hosted by IdeasLab at the University of Galway and UCC Innovation at University College Cork. Attendees heard from successful entrepreneurs - Andrea Doolan, co-founder and CEO of Atlantia Food Clinical Trials; Dr Anne Cusack, co-founder and formerly of Critical Healthcare; Leonora O'Brien, founder and formerly of Pharmapod and Dr Barbara Ann Murphy, Founder of Equilume Ltd.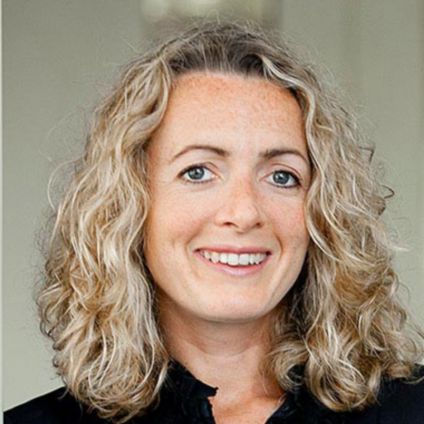 The panel
Key to the initiative is the panel of Inspiring Women Entrepreneurs, a group of successful businesswomen selected to mirror by their achievements the entrepreneurial ambition we are seeking to inspire.
The panel — who are volunteering their time to this initiative — has been selected on the basis of their shared backgrounds in corporate life, the professions and academia, along with their experience building innovative companies across a range of sectors.
They are: Áine Denn, founder of Altify; Andrea Doolan, co-founder and CEO of Atlantia Food Clinical Trials; Dr Anne Cusack, founder of Critical Healthcare; Dr Barbara Anne Murphy, Head of Equine Science at UCD and Chief Science Officer at Equilume; Dr Emmeline Hill, Professor School of Agriculture and Food Science at UCD and founder of Equinome; Fidelma McGuirk, Founder and CEO of Payslip; Jennifer Corley, founder of EquiTrace; Leonora O'Brien, founder of Pharmapod; Louella Morton, founder of TestReach; and Dr Vanessa Creaven, co-founder of Spotlight Oral Care.
Five steps to develop a business
There are five steps in the Inspiring Women Entrepreneurs initiative for those wishing to develop a scalable, export-focused business.
Inspiring
Partner organisations will invite appropriate groups from their networks to come together to hear from a selection of the Inspiring Lead Entrepreneurs – who will mirror their own background. Those interested in beginning their own entrepreneurial journey will be asked to register their interest on the spot via the website.
Fostering Entrepreneurial Capacity
Those deemed to have innovative business ideas with global ambition will be invited to participate in a series of workshops facilitated by KPMG and other experts. There will also be a chance to develop peer support networks.
Gathering Information
Participants will have the opportunity to attend a meeting with Enterprise Ireland executives to gather information about available supports open to them.
Participating on a Round Table
Prospective entrepreneurs who have completed the previous stages will have the opportunity to apply to take part in a series of round tables led by an Inspiring Lead Entrepreneur, who will offer insights on how to start an innovative business focused on growth, with a particular focus on moving from concept to implementation.
Continuing Support
Those who complete the series of Inspiring round tables will be offered membership of the Going for Growth Community for a year, where they will continue to be supported on their early-stage entrepreneurial journey.
More about the programme
Entrepreneurs who have completed the Inspiring Women Entrepreneurs programme and have begun to generate revenues will be eligible to apply for Starting Strong, which is a similar programme to Going for Growth for entrepreneurs at an earlier stage of their journey.
Inspiring Women Entrepreneurs is the brainchild of Paula Fitzsimons who is also behind the Going for Growth, Starting Strong, ACORNS and Back for Business development initiatives.
We recognise the potential for boosting economic performance by maximizing all of the skills and talent available in Ireland.
We want to introduce the possibility of an entrepreneurial career to particular groups of women that may not have considered it previously.
The West of Ireland is the ideal location to showcase inspiring female entrepreneurs.