Significant slowdown of VC activity as second quarter slows to almost half the value of previous quarter ($401m) and less than one-third of Q2'21 ($641.5m).
Top sectors receiving VC investment include MedTech, Pharmaceutical, FinTech and GreenTech.
The Q2'22 edition of the Venture Pulse report produced by KPMG analyses the latest global trends in venture capital investment data and provides insights from both a global and regional perspective. All figures cited are in USD; data for the report is provided by PitchBook.
KPMG has published its Venture Pulse Q2'22 report, tracking venture capital (VC) activity around the world.
VC activity slows worldwide
Following two years of high growth in venture capital investment sparked by a strong economic performance in Ireland and worldwide, the second quarter of 2022 has seen a slowdown, with Irish companies raising $207 million in venture capital investment across 44 deals. This is a significant drop from the previous quarter (Q1,22) of $401 million, and the second quarter of 2021, which saw Irish companies receiving VC investment of $641.5 million.
Activity levels in Ireland follow the global trend, where VC investment has dropped from a high of $165.3 billion across 11,468 deals in Q1'22 to $120.2 billion across 8,420 deals in Q2'22, as geopolitical and economic factors combined to create uncertainty in the market.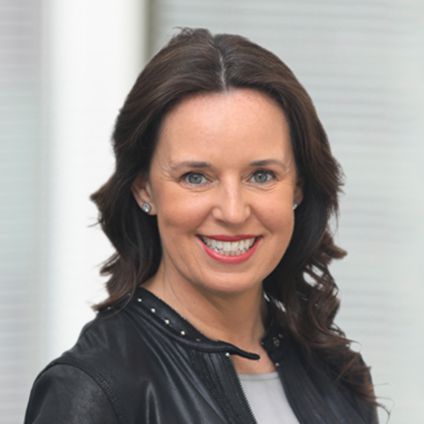 Deals closed in Q2'22
The top 5 deals closed in Q2'22 in Ireland include:
Cork automation software developer Keevlar - $24 million
Galway-based MedTech company Vivasure Medical - $23 million
Cork-based employee engagement software firm Workvivo - $22 million
Dublin-based smart kitchen company Fresco - $20 million
E-commerce data analytics platform-developer Conjura - $16 million
Commenting on VC activity in Ireland during Q2'22, Anna Scally, Partner and Fintech Lead at KPMG in Ireland said: "Unsurprisingly, given the uncertainty in the Irish and global economies, there has been a decline in venture capital activity. It's too early at this point to say whether this is a temporary slowdown or whether there will be a more sustained decline in dealmaking".
"There were 44 deals in Q2'22, with 10 in the $10-25 million range, but there were no deals greater than $100 million, keeping overall funds raised to a modest $207 million. As the world economy has continued to become more uncertain, we are now seeing higher levels of caution within the venture capital arena, particularly with regard to larger deals, not just in Ireland, but globally. Added to this is that during Q2'22, the European Central Bank also announced that it would be raising interest rates for the first time in eleven years".
"It's worth stating that while VC activity has slowed down, it has still shown remarkable resilience despite significant turbulence across markets and economies. Ireland remains a significant area of investment in the MedTech, Pharmaceutical, FinTech and GreenTech sectors , all of which are expected to continue to grow even as consumer spending dips.
Given that a recession seems increasingly likely across much of the world, although not necessarily in Ireland, it is understandable that there is a high degree of caution. It's likely that investment will remain muted for the remainder of the year, although the extent of such remains to be seen".

Key global highlights – Q2'22
Global VC investment dropped considerably, from $165.3 billion across 11,468 deals in Q1'22 to $120.2 billion across 8,420 deals in Q2'22.
VC investment in the Americas dropped from $89.3 billion across 5,034 deals in Q1'22 to $66.2 billion across 3,778 deals in Q2'22. The US accounted for $62.3 billion of Q2'22 investment in the Americas, down from $81.9 billion in Q1'22.
VC investment in Asia sunk to an eight-quarter low of $24.5 billion across 2,206 deals in Q2'22.
Despite a drop to $27.2 billion in Q2'22, VC investment in Europe remained quite strong compared to historical trends.
Global fundraising remained very strong, with $158.6 billion raised by the end of Q2'22 — well on track to exceed the $$252.2 billion record high set in calendar 2021.
After plummeting from $355 billion in Q4'21 to $70 billion in Q1'22, exit value dropped even further to just $50.8 billion in Q2'22.
Global CVC-affiliated investment dropped from $76.6 billion in Q1'22 to $49.7 billion in Q2'22.
Media queries
If you're a media professional and have any questions about this article or would like to speak to one of our experts for background or interview purposes, please don't hesitate to reach out to us. Contact Sandra Farrell of our Communications team for more information.