Article Posted date
18 February 2022
Irish fintechs secure record $1.62 billion in M&A, venture capital and private equity transactions in 2021
VC investment in Irish companies across all sectors reaches $1.87 billion, across 287 deals
The Venture Pulse and Pulse of Fintech reports produced by KPMG analyse the latest global trends in investment data and provide insights from both a global and regional perspective. All figures cited are in USD; data for the reports is provided by PitchBook
KPMG has published its Pulse of Fintech biannual report, highlighting global and regional fintech investment trends and Venture Pulse Q4'21 report, tracking venture capital (VC) activity around the globe, including in Ireland.
Key findings from the Pulse of Fintech report, which tracks M&A, venture capital and private equity activity, show that the Irish fintech industry secured a record breaking $1.62 billion in M&A, VC PE transactions across 35 deals in 2021 - the first time activity levels in Ireland have surpassed the 1 billion mark.
KPMG's Venture Pulse Q4'21 report shows a similarly successful year for venture capital investment in Irish companies across all sectors, with 287 VC deals closing in Ireland in 2021 with a combined value of $1.87 billion – the highest ever deal value recorded here.
Fintech activity
The key transactions driving M&A, VC and PE activity for fintechs in 2021 included the $600 million buyout of Fenergo by PE firms Astorg and Bridgepoint, the $291 million acquisition of DPO group by Network International Holdings plc, the $200 million acquisition of Taxamo by Vertex, and a $181.5 VC raise by Soldo.
Interest in Irish fintechs has largely been driven by accelerated digitisation in all areas of the economy, particularly in meeting the need for digital payments solutions during COVID-19 pandemic; increased investor interest in regtech solutions to more efficiently meet growing regulatory requitements; and the increasing foothold of digital banks in Ireland such as Revolut and N26.
Commenting on trends to watch out for in the fintech space in 2022, Anna Scally, Partner and Fintech Lead at KPMG in Ireland said: "I expect we will see increasing M&A activity both here in Ireland and globally, as both corporates and fintechs look to build scale in different markets and add complementary offerings to their own business models. For regtech, the only way is up, and we will likely see continued keen interest from investors in solutions aimed at streamlining regulatory compliance and supporting with fraud protection. Last but not least, in the wake of COP26, I would except to see growing focus on ESG capabilities offered by fintechs. We have a fantastic fintech ecosystem here in Ireland and there are huge opportunities for Irish fintechs to develop innovations in this space."
Venture Capital trends
Separately, looking at venture capital investment in Ireland as a whole across all sectors, the trends are similarly encouraging. Despite a dip in VC activity in Ireland in the last quarter of 2021, with $288 million invested in 37 deals involving Irish companies, a decline from the almost $500 million invested in the preceding quarter, 2021 closed with 287 VC deals completed at a combined value of $1.87 billion.
Globally, the VC trends were similar, with investment dropping slightly from $180 billion across 9,953 deals in Q3'21 to $171 billion across 8,710 deals in Q4'21. However overall global figures for last year show increased VC investment from $347 billion across 31,623 deals in 2020 to a record $671 billion across 38,644 deals in 2021.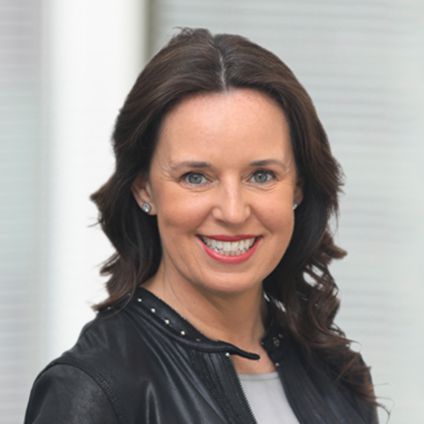 Top VC deals
The top VC 5 deals closed in Q4'21 in Ireland include:
Plant-based frozen food company Strong Roots - $55 million
Sports analytics and technology company Kitman Labs - $52 million
Dublin-based biotech Nuritas - $45 million
Clinical trial software specialist Teckro - $25 million
Medical device start-up OneProjects - $20.8 million
Other notable deals included a $20.5 million raise by tax automation platform providers Fonoa; a $17.45 million raise by EasyGo, electric vehicle (EV) charging network operators and a $7.2 million raise by The Naked Collective, a wellness drinks company.
Commenting on VC activity in Ireland during Q4'21, Anna Scally, Partner and Fintech Lead at KPMG in Ireland said: "We didn't see any standout deals topping the 100 million+ mark in the last quarter, but overall 2021 was a phenomenal year for investment in Irish companies. It's interesting to see investment tracking shifts in lifestyle trends, with health foods and drinks companies securing such large investments in the last quarter. The backing of EV charging company EasyGo also indicates just how future focused investors are, and the opportunities available for the many Irish companies looking at solutions for the future of how we live, work and travel in a post-COVID and greener world."

"Irish companies have rallied during the COVID crisis and interest from investors has been very keen, this bodes very well for the year ahead. I expect to see healthtech and fintech companies continuing to secure deals in 2022, along with more investment in sustainability focussed companies and businesses at the cutting edge of the shift in lifestyle trends, like e-mobility."
Get in touch
For further information on fintech investment and venture capital activity in Ireland and worldwide, please contact Anna Scally, Head of Technology and Media and Fintech Lead for KPMG in Ireland. We'd be delighted to hear from you.
Media queries
If you're a media professional and have any questions about this article or would like to speak to one of our experts for background or interview purposes, please don't hesitate to reach out to us. Contact Sandra Farrell of our Communications team for more information.