Article Posted date
14 June 2023
Pictured at the event which celebrated the end of Going for Growth's 15th cycle are left to right: Orla Leahy Kelly, Ireland Chauffeur Travel, Margaret Kennedy, Kennedy Insights, Mary Quinlan, Mary Quinlan Hair and Niamh O'Connor, Martin Quigley Nenagh.
The award-winning Going for Growth programme celebrated the end of its 15th cycle in KPMG's Dublin office on the 13th of June 2023. Forty-eight female entrepreneurs shared their experiences and celebrated successfully completing the six-month programme.
The Going for Growth programme, which Enterprise Ireland and KPMG support, is designed to support female entrepreneurs to achieve their growth ambitions, by growing their sales, creating additional employment and winning new exports. Over the past 15 years, 900 business women have participated in this unique programme. Past participants include Aimee Connolly of Sculpted by Aimee, Derval O'Rourke, athlete and founder of Derval.ie, and Vanessa Creaven of Spotlight Oral Care.
Throughout this six-month programme, the Lead Entrepreneurs offered insights into their entrepreneurial journey. KPMG's experts facilitated a series of workshops and shared their expertise with this year's entrepreneurs on a wide range of business matters, such as tax, raising finance, employment matters and much more.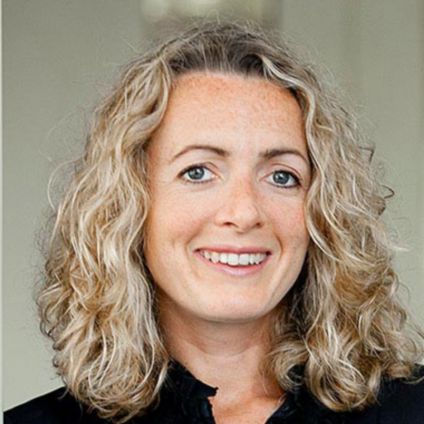 Hear from the participants
The vital support of Lead Entrepreneurs
Those selected for the Going for Growth initiative joined interactive round table sessions led by Lead Entrepreneurs. The Lead Entrepreneurs are successful business women with personal experience of growing a business. These high-profile business leaders volunteered their time to encourage participants to set and achieve personalised goals and milestones to address the opportunities and challenges they face in driving Growth in their businesses.
This year's Lead Entrepreneurs for Going for Growth were: Anne Cusack, Jeananne O'Brien, Louise Phelan, Monica Flood, Oonagh O'Hagan and Tara Beattie.
Why Going for Growth matters
Commenting on the programme, Partner at KPMG, Olivia Lynch, said: "KPMG is committed to encouraging domestic entrepreneurship and supporting female entrepreneurs in achieving their growth aspirations. As part of our commitment to diversity, we are passionate about ensuring females have the supports they need to succeed. We are delighted to continue supporting Going for Growth; this is an exceptional programme for ambitious women looking to take their businesses to the next level.
With the invaluable expertise and encouragement of the Lead Entrepreneurs, this programme engages participants with insights and experiences to succeed and connects them with their peers to boost entrepreneurship in Ireland."
CEO of Enterprise Ireland, Leo Clancy, said:
"Increasing support for ambitious female entrepreneurship is a key national priority and Enterprise Ireland is proud to support Going for Growth. I believe our close partnership with Going for Growth provides excellent support to our incredible women entrepreneurs in scaling their businesses and achieving global ambition. Strong peer groups, wonderful Lead Entrepreneurs, excellent formal learning opportunities and frameworks for business growth make this a "must consider" for anyone seeking to accelerate her business."
National Director of Going for Growth, Paula Fitzsimons, said:
"Going for Growth has recognised from the outset that it is not just about the numbers of men and women that are starting a business that is important. That is only one part of the challenge. The other challenge relates to the potential impact of the entrepreneurial effort of those men and women, not only in the early days but over the life of the business. The objective of Going for Growth is to encourage female entrepreneurs to become more ambitious; to support them to achieve their growth aspirations; and to realise the full potential of their businesses, on Irish and export markets, throughout the lifetime of their business."
More in Private Enterprise
Media queries
If you're a media professional and have any questions about this article or would like to speak to one of our experts for background or interview purposes, please don't hesitate to reach out to us. Contact Sandra Farrell of our Communications team for more information.