Article Posted date
29 May 2023
Discounts, deals and loyalty programmes are attracting customers as purse-strings tighten, however customers are sceptical about discounts quoted by retailers, according to the latest KPMG Next Gen Retail Survey.
As inflation continues, price remains the number one influencing factor for consumers (65%), according to the latest KPMG Next Gen Retail survey. This is up from 58% when KPMG asked consumers the same question in December 2021, but down from a 71% peak from November 2022.
Discounts, deals & loyalty programmes
Higher prices are driving customers increasingly towards discounts, deals and loyalty programmes, with a strong majority (77%) saying discounts influence their choices. However, just over a quarter (26%) trust the price discounts off recommended retail prices (RRPs) advertised by retailers.
Over half of consumers (51%) say loyalty programmes make them more likely to shop with a particular retailer. However, for most, loyalty programmes are not a dealbreaker, with only 18% saying they would avoid shopping with a retailer that does not have one. Lack of loyalty programmes however is a stronger negative driver for younger groups, with 29% of 18–24-year-olds and 25% of those aged 25-34 avoiding retailers without a loyalty programme.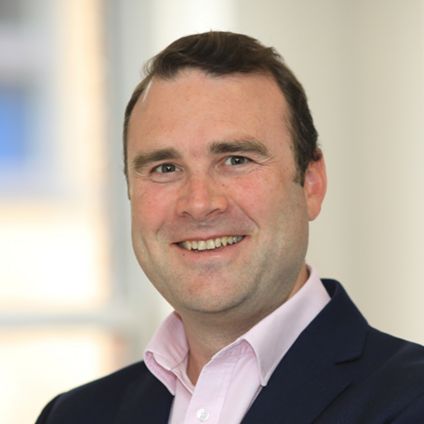 Bricks vs clicks
Shopping online is perceived as cheaper, but consumers believe shopping in-person offers a better experience. However, this can be dampened by stock and staff shortages and the high street exit of certain well-known brands.
With price remaining the main driver of buying decisions, over half (52%) believe it's cheaper to buy products online. Online shopping, which took an initial dip from its peak in KPMG's December 2021 survey, has remained broadly stable for the past 12 months, with a majority preferring to buy clothes/fashion and gifts either online or a mixture of online and in-store. However, a majority still prefer to purchase homeware, and particularly groceries in-store. 3 in 5 (59%) consumers also believe the experience of shopping in-person is better and cannot be matched online.
Consumer pain points
Staff and stock shortages remain pain points for many consumers, with 4 in 10 stating they've been unable to find a product in-store in the last 12 months due to stock shortages, and over a third (36%) noting that when they shop in-person there are not enough staff available to assist them. 41% noted certain brands have left the 'high street' and are now only available online. This was noticeably felt more by women, with 47% noticing high street exits compared to just 35% of men.
Shopping destinations
Large shopping centres remain the most popular destination of choice for those shopping in-store, excluding groceries and day-to-day items, standing at 40%.
Main streets in consumers' local towns, villages or suburbs follow at 28%, with city centres and out of town retail parks standing equal at 16%.
Large shopping centres are more popular in Dublin and urban settings, and city centre shopping is most popular with younger groups, who also show a lower preference for retail parks.
Keith Watt, Head of Retail at KPMG said: "It's clear that while online is here to stay and will continue to grow, particularly among the younger demographics, customers still want the in-person experience. The number of consumers preferring to shop in city centres is concerning and suggests that hybrid working environments can cause people to avoid the city centre in favour of their local main streets or shopping centres. This reinforces the pressing need to continue to plan and develop urban areas with a strong residential design and public transport focus if we are to secure the future of our city centres."
"Staff shortages and supply-chain problems remain a concern for consumers. To stay competitive, brick-and-mortar retailers, particularly those with city centre locations, need to offer customers an experience that makes it worthwhile to leave the house. Some are excelling in this area, offering unique in-person experiences, but many are struggling to get the essentials right in a tough macro-environment."
Technology - Fintech and payments
Fintech continues to rise; however customers are sceptical that the metaverse will improve their online shopping experience, says KPMG research.
The use of apps such as Revolut to shop both online and offline and to send and receive money has increased slightly since in November 2022. Particular cases for those who use e-money apps have increased, with more using features such as deals and discounts on products, 'vault' functions for saving money, and 'buy now, pay later' features on the increase. Those aged 18-34 prefer mobile phone payments (such as Google and Apple Pay) and apps like Revolut more than any other option.
Keith Watt explains: "New payment and virtual banking technologies continue to attract new customers, offering them a lower-cost and more convenient experience to their traditional rivals. What's notable is the extent to which customers are using them, not just for transferring money and making purchases but also a host of other features. 'Buy now, pay later' products, now offered by a number of players, are becoming an increasingly popular form of credit for one-off large purchases, perhaps unsurprising given the inflationary environment."
Technology - The Metaverse
Only 1 in 5 (20%) believe that the metaverse, virtual reality and concepts such as virtual dressing rooms will make online shopping easier. However, younger cohorts are more likely to see potential in virtual shopping and may become its early adopters.
Get in touch
The pace of change is challenging leaders like never before. To find out more about how KPMG perspectives and fresh thinking can help you focus on what's next for your business or organisation, please get in touch with Keith Watt, Head of Retail & Manufacturing. We'd be delighted to hear from you.
Media queries
If you're a media professional and have any questions about this article or would like to speak to one of our experts for background or interview purposes, please don't hesitate to reach out to us. Contact Evan O'Quigley of our Communications team for more information.