Asset management is experiencing volatility, but good investment management remains critical. Meanwhile, Environmental, Social & Governance (ESG) concerns are continuing to influence the industry. Financing sustainable recovery and adjusting for an increasingly digital world are now of paramount importance to Ireland. Jorge Fernandez Revilla, Partner and Head of Asset Management looks at how the industry is faring as we approach the middle of 2023.
2023 to date has been characterised by uncertainty - a mixed global outlook, tighter European Central Bank (ECB) monetary policy, higher levels of inflation and service/infrastructure demand challenges continue to put pressure on businesses across all industries.
Asset Management acts as a buffer against uncertainty
Inflation has been more persistent than had been anticipated and the expected further monetary policy tightening from the ECB could cause issues for homeowners, who will see mortgage and loan repayments increase.
While there is volatility in the space, investment management is vital: a well-diversified portfolio is like a cashflow buffer that can help partially offset volatile or stagnant asset prices.
There will always be economic cycles. The crucial thing is that these can be overcome with different portfolio compositions. The investment management industry will pivot for now and then, over time, people will return to riskier investments.
Clients are naturally mixed in their appetites for risk and look at a diverse range of investment opportunities. Some look at opportunistic investments in the downturn. Others look at macro hedge funds where they can make more money, or at different asset classes.
Exchange-traded funds (ETFs) are becoming more and more popular as they are seen as a more stable option during inflationary times. An ETF offers the advantages of an investment fund, such as low costs and broad diversification together, with characteristics more commonly associated with equities, such as access to real time pricing and trading.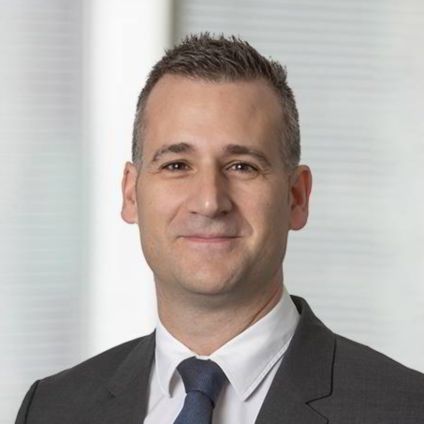 How is Ireland positioned?
Overall, businesses are now positioning themselves where they know there are going to be opportunities, regardless of a major downturn occurring here in Ireland.
Ireland is very well positioned to weather a downturn. We invest in talent, in subjects like maths, and in the younger generations. We sit quite favourably in the global chain of investment management. I am optimistic, but we are a small country. This makes it even more vital that we continue to invest in technology and in talent.
Over the last decade, the cryptocurrency asset class has become more and more important on a global scale. The regulation of digital assets in the crypto industry as it will result in wider adoption, which is key to the success of any asset class. Digital assets are going to become mainstream and become even more critical going forward.
This has already begun in elsewhere in Europe with positive results. Germany has approved new legislation allowing more than 4,000 institutional investment funds to invest billions in crypto assets. A law now allows the so-called Spezialfonds (special funds) with fixed investment rules to access digital assets. The firms can allocate as much as 20 per cent of their portfolios in crypto assets.
The challenge for Ireland is that the investment ecosystem needs to adopt digital assets. For this to happen smoothly we need good use of technology. We need to move the dial so that digital assets become mainstream assets and that we have the tech, lawyers and tax advisers to back it up.
The ESG impact
Investors, regulators, and other stakeholders are becoming increasingly aware of the impact that investment choices have on society and are increasingly demanding that asset managers intensify their efforts to provide insight into ESG credentials of their fund.
At KPMG we are big supporters of ESG. We put the Environmental, Social and Governance agenda at the heart of everything we do. It is important that a robust framework is developed here. It will be a huge competitive advantage if brand Ireland is the best brand. This is non-negotiable in my mind.
For this to happen, we need to continue to invest healthily in future generations. If we can do that and get it right, it will be fundamental to Ireland's future. This means investing heavily in everything from engineers to doctors. We can't forget about talent. Talent is something that needs to be nurtured and encouraged.
If we work on our ESG assets, Ireland will be able to position itself well and to compete internationally. Asset management is an international game.
This article originally appeared in the Sunday Business Post and is reproduced here with their kind permission.
Get in touch
If you have any queries about moving forward with ETFs, digital or ESG assets, please contact Jorge Fernandez Revilla, Head of Asset Management.
Our team have the expertise to assist you with audit, tax, advisory, financial reporting solutions, valuation services, structured finance, and regulatory advice.