The KPMG Children's Books Ireland Awards takes place on Wednesday 24 May in Merrion Square, Dublin. We caught up with KPMG's Head of Citizenship Karina Howley who told us more about KPMG's commitment to literacy and promoting a love of reading.
It all began on World Book Day in 2017 and since then KPMG's partnership with Children's Books Ireland has gone from strength to strength. "Our citizenship focus is on skills based volunteering aligned with UN Sustainable Development Goal 4 – quality education," Karina Howley explains. "This allows us to play to our strengths. We have a highly skilled workforce who can give back in so many ways by using those skills. And this is particularly applicable when it comes to an organisation like Children's Books Ireland."
Childrens Books Ireland
Children's Books Ireland is the national charity and arts organisation that champions every child's right to develop a love of reading. Its mission is to inspire a love of reading in children and young people in Ireland and champion every child's right to excellent books.
"The gift of reading is incredibly valuable," says Karina. "It opens up a world of wonder and a vast treasure trove of inspirational knowledge, entertainment, and fun. But it is important to remember that reading is not the same as literacy. Basic literacy is something that is taught in schools, but it doesn't mean that the child will read. That's why we have sponsored the Children's Books Ireland Awards since 2020. "
"The gift of reading is incredibly valuable it opens up a world of wonder"
Literacy changes lives
The KPMG Children's Books Ireland Awards are the leading annual children's book awards in Ireland. The awards identify, honour, and promote excellence in books for young people by Irish authors and illustrators.
Reading begins with literacy, of course. "Literacy has the power to change lives," Karina points out. "According to the OECD, literacy improves children's empathy, sense of wellbeing and a range of other skills including numeracy. It is seen as more important for a child's cognitive development than their parents' level of education and it is a more influential factor in life achievement than socio-economic background. But literacy is just the beginning. Many children are reluctant readers and if you can instil a passion for and interest in reading at an early age it can mean so much for them and their future."
Bold girls
KPMG's first major sponsorship engagement with Children's Books Ireland was the Bold Girls campaign launched on International Women's Day 2018 to mark the centenary of women's suffrage in Ireland. The campaign highlighted children's books featuring strong, intelligent, self-possessed female characters, and celebrated female Irish authors and illustrators who have made an exceptional contribution to Irish children's literature.
"The title of the campaign was inspirational in itself," Karina recalls. "Bold means brave, aspirational and all those good, very positive things. Of course, a lot of the female characters in the books had to be a bit bold in the other sense as well to break through the barriers they faced."
Helping dissolve imbalance
Supporting that campaign aligned with KPMG's inclusion, diversity, and equity values. "There is a very real gender issue in children's literature. That problem was highlighted in a study published by Florida State University in 2011 which showed the huge gender imbalance in children's books while more recently, Time Magazine published its list of the 100 best children's books of all time and only 53 of them featured female characters that spoke. Part of the problem is that everyone will read the Horrid Henrys and the Harry Potters, but most boys will not read Moody Judy. With KPMG support, Bold Girls set out to change that."
The support given by KPMG was very much hands-on. "We don't just write cheques," she says. "We get actively involved on the ground. Children's Books Ireland partnered with our KPMG Family for Literacy project to bring the Bold project to four schools in 2018. On International Women's Day, the schools received a launch day package consisting of a library of 100 Bold Girls books while we organised events where KPMG staff and volunteers read to students and ran reading games and quizzes."
That was followed by a four-week KPMG staff-led reading initiative which saw KPMG volunteers visited the schools once a week, sharing books from the Bold Girls reading guide and engaging the students in activities that encouraged them to think critically about the books in different ways.
"They looked at stories about different bold girls from art, history, who made a difference to the modern world and so on," she explains. "And they looked at the stories from different angles; how Rapunzel could have saved herself without the help of a man, for example.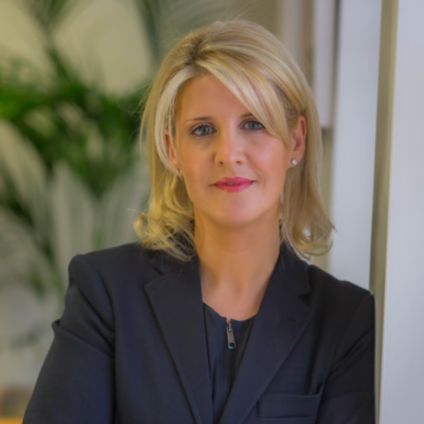 KPMG Children's Books Ireland Awards
The success of that campaign, which continues to run to this day, whetted our appetite to do more with Children's Books Ireland. The organisation does so much to improve children's lives at the same time as promoting excellence in Irish children's literature we wanted to engage in a major sponsorship with them and that led to the KPMG Children's Book Ireland Awards."
Each year, Children's Books Ireland asks publishers from Ireland and the UK to put forward books featuring Irish authors or illustrators. A panel of expert volunteer judges then reads all of the books and whittles them down to a shortlist from which winners are chosen in various categories. This year, 139 books were put forward by publishers.
"The quality of the entries was amazing this year. The awards are all about excellence. It is not about the number of copies sold or being a celebrity who has decided to write a book. Our focus is on books that children would like to read. The awards have so many different functions. It's about lifting up Irish authors and illustrators and giving children access to brilliant books'' says Elaina Ryan, CEO, Children's Books Ireland.
The shortlist was announced in February and the winners will be revealed on Wednesday, May 24 at the International Literary Festival Dublin.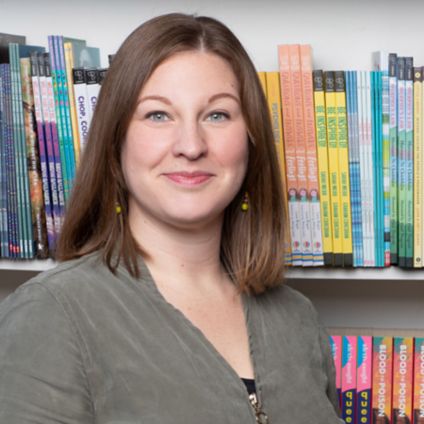 Reading Hero
It's not just about celebrating authors, illustrators and their books though. Children's Books Ireland also honour a Reading Hero each year. Last year's hero was Daisy Magill from Glenarm Community School in Co. Antrim, and this is what her class teacher told us: "Daisy comes to me every morning for extra support to improve her literacy skills and can be seen reading all the time. She reads all types of books… Daisy is my Reading Hero because she puts so much effort, time, sweat and tears into becoming a better reader and never resents the stories on a page but cherishes them."
This is what it's all about for Karina Howley: "For Daisy and all the other heroes in Children's Books Ireland and in schools around the country, KPMG is proud to make a small contribution to this great cause."
The KPMG Children's Books Ireland Awards take place at Merrion Square Dublin on Wednesday May 24.