Article Posted date
22 February 2023
Sustainability remains a strategic priority for Irish businesses. This focus will only increase in 2023 as companies tackle economic uncertainty, rising inflation, talent shortages and an evolving environmental, social, and governance (ESG) regulatory landscape.
In December 2022, the government published Climate Action Plan 2023 (CAP23). It is the first updated plan since the introduction of the Climate Action and Low Carbon Development (Amendment) Act 2021. CAP23 aims to keep Ireland's emissions within its mandatory carbon budget and achieve the legally binding target of reducing emissions by 51% (from a 2018 baseline) by 2030. Preliminary analysis suggests that this will require approximately €120 billion in investment between 2022 and 2030.
Guide to Ireland's Climate Action Plan 2023
To help Irish businesses understand CAP23 and how it will affect their ESG journeys and achieve ESG ambitions, our Sustainable Futures and Management Consulting teams have summarised CAP23 and its impact on citizens, communities, and enterprise. This guide to CAP23 provides KPMG's perspective on the scale of the challenge. It is broken down into ten key sections from CAP23 and is the second guide prepared by KPMG, which will be updated annually alongside the Climate Action Plans.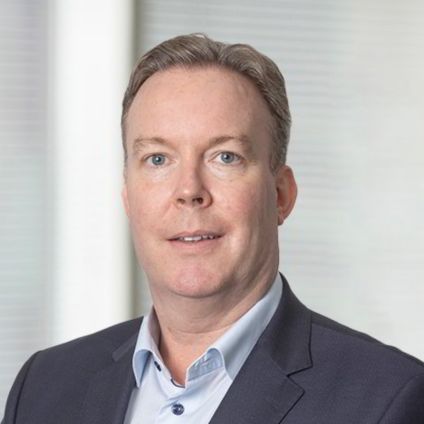 From Talk to Action
CAP23 sets out a substantial increase in ambition, incorporating the carbon budgets and sectoral emission ceilings, which put Ireland on a trajectory to net zero emissions by 2050 if achieved. However, according to Ireland's Climate Change Advisory Council, CAP23 still doesn't deliver all the emission savings required between now and 2030.
With delivery of actions from Climate Action Plan 2021 often being delayed and Ireland's history of missed renewable energy and climate targets, it is crucial that the focus shifts in 2023 from talk to action.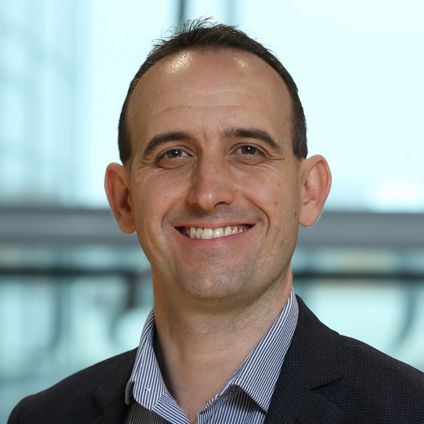 Keeping track of progress
The Climate Action Plan 2023 presents significant challenges to Irish enterprise. Looking ahead, quarterly progress updates will continue to be made available, indicating the progress against the plan and highlighting the areas of greatest opportunity.
Sector summaries
14.4% of current emissions
Generate a total of 9 Gigawatts (GW) and 7 GW of onshore and offshore wind generation capacity respectively, with solar PV providing 8 GW.
Increase flexibility of electricity supply-demand through a range of initiatives.
Ensure that renewable energy generation projects and associated infrastructure are considered to be in the overriding public interest.
75%
Reduction in emissions by 2030
12.3% of current emissions
Reduce building emissions through the ambitious national retrofit plan supported by SEAI grants.
Install heat pumps at scale in buildings and district heating in communities.
Eliminate fossil fuels in building heating through use of renewable gases.
45% - 40%
Commercial/Public - Residential
Reduction in emissions by 2030
33.3% of current emissions
Support existing and implement new incentives for livestock farmers to diversify into tillage, organics, forestry and biomethane production.
Reduce chemical Nitrogen usage through increased uptake of protected urea and fertiliser spreading technology.
Utilise biomethane produced on farms to increase supply of renewable gas into the gas grid.
25%
Reduction in emissions by 2030
10.2% of current emissions
Decouple fossil fuels and economic progress by electrifying manufacturing processes, using low carbon substitutions for construction materials, and utilising zero emission gas.
Expand and enhance supports and grants offered by SEAI and Enterprise Agencies for emission reduction measures.
35%
Reduction in emissions by 2030
15.7% of current emissions
Transform the transport system to reduce reliance on car use and meet emissions targets.
Increase proportion of walking, cycling and public transport journeys to account for 50% of journeys by 2030.
Achieve target of 30% of private car fleet switched to electric by 2030.
50%
Reduction in emissions by 2030
11.2% of current emissions
Increase Ireland's afforestation rate, from 2k hectares to 8k hectares per annum.
Enhance the store of carbon across all land types through reduced management intensity and peatland restoration.
Grassland contributed 7.57 Mt CO2 eq. in 2021 making it the largest emitted of all land types, while forests and wood products net removed 2.04Mt CO2 eq.
Exact reduction target for this sector still to be set
1% of current emissions
Target a 51% reduction in GHG emissions from the public sector by 2030.
Increase energy efficiency in the sector from the 33% target in 2020 to 50% by 2030.
Procure only zero emission vehicles from Jan 1st 2023 onwards in the Public Sector, and use low carbon construction methods and materials for directly procured construction projects by 2030.
51%
Reduction in GHG emissions by 2030
2.8% of current emissions
Drive single-use cup levies, moving toward a total ban as part of the Whole-of-Government Circular Economy Strategy.
Roll out of deposit and return scheme for plastic and aluminium beverage containers.
Develop Roadmap for the prevention of food waste.
Achieve 30% Marine Protected Area coverage by 2030 through regulating Ireland's Maritime Area under the Maritime Area Planning Act 2021
Continue to designate and manage more Marine Protected Areas.
Find a balance between offshore renewable energy development and marine biodiversity.
Continue successive carbon tax increases until the carbon tax rate reaches €100/tonne by 2030.
Support private finance and EIB investment in climate projects.
Get in touch
If you have any queries on the above report or the impacts of Ireland's Climate Action Plan 2023 on your business, please get in touch with our team below. We'd be delighted to hear from you.
More in Sustainable Futures