The 2022 KPMG CEO Outlook shows that in contrast to their global peers, a majority of CEOs in the Republic of Ireland and Northern Ireland expect their economies to avoid recession in the year ahead despite economic concerns. Meanwhile, amongst those who envisage a recession both at home and abroad, most anticipate that it will be relatively short-lived.
Recession expectations
Our report - representing the views of CEOs from some of Ireland's largest companies North and South - found that only 32 percent of those surveyed expect the Republic of Ireland (ROI) to fall into recession over the next year, a more optimistic outlook than the global view where 86 percent of CEOs expect a recession in their domestic market.
Meanwhile, optimism was somewhat reduced in Northern Ireland (NI) where 44 percent anticipate recession. Were a recession to occur, just under two in three (64 percent) of CEOs in ROI say it would cause further disruption to their business and make it difficult to rebound from the pandemic. This is relatively less pessimistic than global sentiment (73 percent) and less negative than sentiment north of the border where eight in ten (80 percent) cite recovery concerns.
Commenting on the survey findings, KPMG Managing Partner Seamus Hand said; "The island of Ireland is not immune to the challenges facing the global economy and many businesses have concerns around energy costs, inflation and interest rates. The relative optimism shown in our report reflects the tenacity and ambition of business leaders, but they are also realistic about the myriad of leadership issues they face on issues such as sustainability, technology and the very significant risks to the economy."
Longer term
In the longer term e.g. looking at the next three years to mid-2025, most business leaders surveyed in ROI (76 percent) are confident or very confident in national growth prospects and 92 percent are confident of growth in their own business. Meanwhile in NI the vast majority of business leaders (96 percent) are confident or very confident in the growth prospects for the region over the next three years and 88 percent are confident of growth in their own business.
CEO confidence in domestic economy over next three years
Impact on company earnings
While CEOs may be resilient, they're also very realistic about the challenges ahead. 73 percent of CEOs worldwide believe a recession will upend anticipated growth over the next 3 years whilst just under two-thirds (64 percent) in NI share the sentiment with a slightly lower figure (60 percent) in ROI. In terms of earnings impact, almost half (46 percent) of global CEOs predict a recession will impact company earnings by up to 10 percent over the next 12 months with 56 percent of CEOs in ROI expressing a similar sentiment. Their NI counterparts are somewhat more optimistic with a greater number (46 percent) expecting the earnings impact to be limited in the region of up to 5 percent.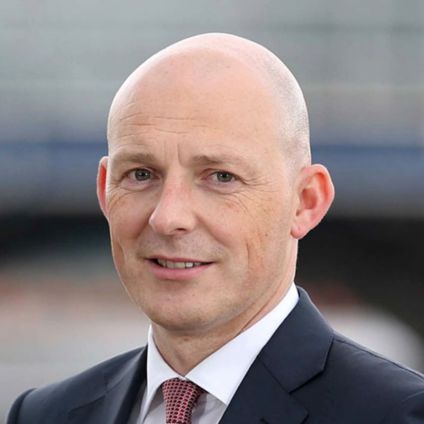 Cautious optimism in Northern Ireland
In Northern Ireland, KPMG's Belfast-based Partner in Charge Johnny Hanna is cautiously optimistic. "We have an attractive environment as businesses have a unique opportunity to sell into both the UK and EU markets. However there remain specific challenges to be ironed out in importing goods from Britain and energy, inflation and interest rates are of concern."
Hanna says that it's against this backdrop that NI CEOs are pursuing growth strategies whilst being acutely aware of the volatility of the global economy. "Northern Ireland has a lot to offer in terms of skills, sectoral expertise and costs and we have a range of growth areas that demonstrate our track record."
Johnny Hanna notes that CEOs locally have highlighted advancing digitalisation and connectivity as their top objective in the next three years to achieve growth and says there is "a relentless consistency in the challenges CEOs are facing both in Northern Ireland and worldwide."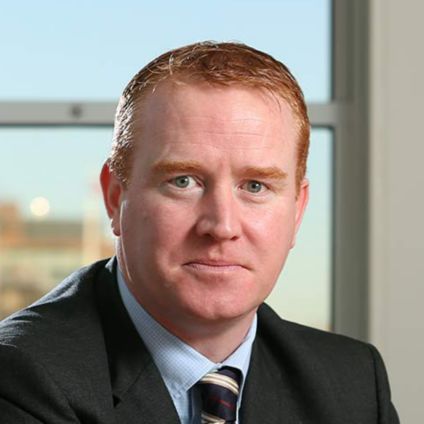 M&A
Looking at the longer term and over the next 3 years, M&A appetite remains high despite economic concerns. 56 percent of CEOs in ROI have a high appetite compared with 48 percent in NI and 47 percent worldwide. According to Mark Collins, Head of Deal Advisory at KPMG in Ireland "With higher operating and borrowing costs, innovation, efficiency and margin enhancement programmes will be key to stay competitive. As regards M&A, we can expect much deeper due diligence and analysis to understand and unlock deal value more fully."
CEOs who believe a recession will upend anticipated growth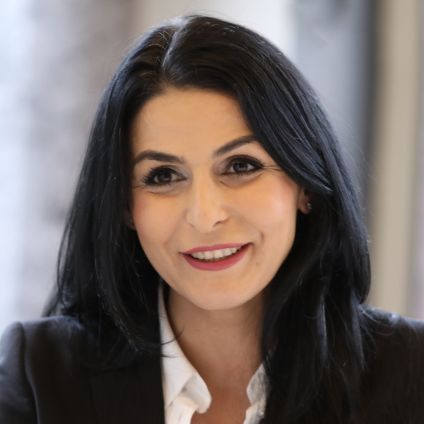 Risks and growth strategies
Having navigated a pandemic, CEOs everywhere face new challenges in the form of geopolitical uncertainty, higher borrowing costs and the spectre of rising inflation.
There is constant pressure to make the right strategic decisions in the quest for organisational growth. Worldwide, emerging technology (not seen in the top five last year) rises in rank as the top risk and greatest threat to organisational growth. Operational, regulatory and reputational concerns also jumped into the top five globally. At home, rising interest rates, inflation, reputational and supply chain risk top the concerns in ROI whilst in NI potential unethical culture, interest rates, supply chain and regulation are the most pressing issues.
Cyber-attack risk
In the face of growing geopolitical uncertainty, 76 percent of CEOs in ROI flag rising concerns about a cyber attack on their organisation rising to 88 percent of business leaders in NI - higher again than the 72 percent worldwide expressing worries about this risk. For Dani Michaux, KPMG's EMA Cyber Lead and Head of Cyber Security in Ireland, this is no surprise.
"Organisations are now coming to terms with cyberattacks no longer being a matter of 'if' but 'when'. The disruptive nature of many incidents over the last 18 months have made organisations seriously consider the impact the same can have within their own operations. This is a positive, but often organisations are only focusing on yesterday's attack, not tomorrow's."
Retaining talent
In terms of operational priorities to drive growth over the next three years, CEOs in both the Republic and Northern Ireland are focused both on the employee value proposition to attract and retain talent and advancing the digitalisation and connectivity of the business as the two leading approaches.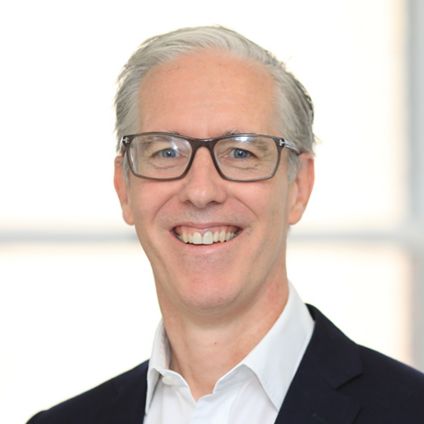 Geopolitical risk
Looking at the strategies to achieve growth over the next three years, organic growth tops the list in ROI whereas in NI strategic alliances are the most popular. CEOs also say that geopolitical uncertainties will continue to impact their strategies and supply chains over the next 3 years. 88 percent of CEOs in ROI (92 percent in NI) have adjusted or plan to adjust their risk management procedures considering geopolitical risk.
Moreover, with a greater focus on supply chain issues, 52 percent of CEOs in NI are looking deeper into their supply chains (i.e. to the 3rd and 4th levels) to better anticipate risks with over a third (36 percent) of their ROI counterparts doing similar. With geopolitics a key agenda item in 2022, CEOs need to make a geopolitical risk assessment part of their overall strategy.
KPMG Consulting Partner Colm O'Neill works primarily in the energy sector, an area highly exposed to geopolitical risk. "Energy prices and security of supply now top the board agenda in many companies in Ireland and worldwide. Businesses are paying more attention to geopolitical risk, accelerating energy-related decisions and looking to government to prioritise energy security through investment, removing barriers to building energy infrastructure and a regulatory focus on resilience and security."
CEOs adjusting risk management approaches due to geopolitics