Article Posted date
25 February 2022
The post-pandemic outlook points to greener, more resilient supply chains, says KPMG's Head of Manufacturing Niall Savage.
The critical finding of our most recent CEO report is clear – Manufacturing CEOs are prioritising resilient, healthy supply chains as they look towards 2022 and beyond.
Our report summarises opinions of chief executives of large manufacturers in 11 countries in Europe, North America and Asia-Pacific to find out what is top of their priorities as they prepare for the challenges of 2022. Their message is that the pandemic, climate change and geopolitics are driving a focus on twin transformation initiatives:
Smart digitisation across the entire supply chain – in response skills shortages and demands from stakeholders; and
Environmental, Social and Governance (ESG) goals.
The KPMG view supports this, noting that they are complimentary initiatives by embracing (a) digitisation to mitigate supply chain risk; and (b) ESG to secure healthy supply chains, CEOs will create a more competitive enterprise - and a more habitable planet.
Lessons learned - resilience & technology
Manufacturing CEOs have identified two important lessons from the pandemic - the need for a resilient supply chain and the need to invest in technology to both avoid and take advantage of business disruptions.
When asked in the KPMG International survey about the impact of the pandemic on their organisations in 3 years' time, more than two-thirds (68%) of CEOs say they aim to ensure their supply chain is resilient in the event of a global lockdown.
Getting a deep understanding of supply chains to mitigate risk is driven not only by the pandemic. Geopolitical risks are playing a bigger role, driving a reassessment of manufacturing locations closer to home markets.
The second major lesson of the pandemic is the need to invest in new technologies, both to decrease vulnerability and to accelerate the recovery of business from a disruption. Chief executives identified deeper monitoring of supply chains to anticipate impact as the top (35%) strategy to mitigate stress on the supply chain. This was even ahead of diversification of sources of input (31%).
To do this deep monitoring requires technology that can track transactions, not only with their direct suppliers, but also to the fourth tier, or even further, if possible. The report notes that while blockchain seems the perfect solution, it is not always a realistic solution as many suppliers are not capable of using it the further down the supply chain you go.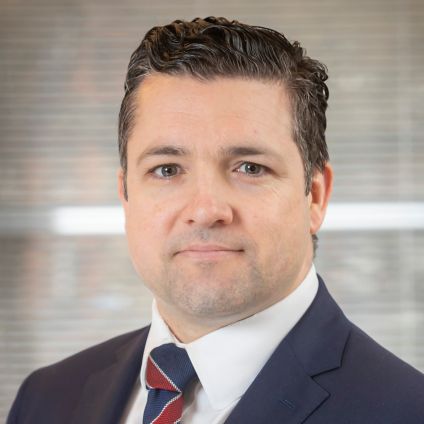 ESG & a renewed sense of purpose
COVID-19 did not just disrupt supply chains, it also jolted CEOs into pondering deeper questions, such as why they are in business. Some 77% of CEOs say they feel a stronger emotional connection to the purpose of their company since the pandemic began. In addition, 67% say the overall objective of their organisation is the long-term value for stakeholders, almost five times more than the number focused on economic returns to shareholders.
Of the three letters in ESG, CEOs say that they are focusing more on social issues than on environmental and governance matters, in response to the pandemic. For workers, a key component of social objectives is promoting diversity, which CEOs in the survey acknowledge helps with the recruitment of generation Z and millennial employees.
Post–pandemic opportunities
The economic dislocation of 2020–21 has created massive challenges for CEOs, but there is a positive side to the upheavals. The disruption caused primarily by the pandemic is seen by CEOs as a business opportunity.
70% of CEOs say their companies are disrupting their industry;
70% see technological disruption as more of an opportunity than a threat; and
54% say they have a big appetite for corporate transactions.
Summary
The main lesson to be drawn from the CEO survey is an evergreen theme - operational effectiveness cannot be achieved without a resilient supply chain. Top executive opinion strongly supports the view that a healthy supply chain is likely to support a healthy manufacturer.
But how can this be achieved? The combination of a pandemic and climate change is accelerating digital transformation, as companies search for tools to mitigate new risks and maximize new opportunities.
The survey suggests that CEOs may not yet have grasped that the goals of digital transformation and ESG are both consistent and work powerfully together. Digitisation can mitigate supply chain risk and enhance sustainability, but CEOs need to see ESG as a strategic imperative not simply a means to an end. They won't likely have a healthy supply chain if they don't focus on ESG, and without a healthy supply chain, they will likely struggle to meet their long-term goals.