Article Posted date
10 February 2022
Sustainability and the environmental, social and corporate governance (ESG) agenda are driving family businesses in Ireland to transform, according to Tax Partner at KPMG Private Enterprise, Camilla Cullinane. Coupled with the technological and digital advances that are enabling transformation, family businesses are adopting new ways of thinking and driving continuous innovations that are preparing their businesses and their families for future opportunities.
Family businesses, like most other business types, had to react quickly to the sudden impact of the pandemic. "We have seen some fabulous examples of family businesses pivoting and thriving during the pandemic. They were quick to adapt, whether that was establishing an online presence for the first time, or indeed re-writing their business models, and no doubt family businesses will continue to transform and adapt as we emerge from the shadow of COVID," said Cullinane.
Natural agility
Cullinane said that many businesses continued to invest in innovation and many capitalised on the opportunity that the disruption of the pandemic offered, allowing them time to step back and take a more strategic view of their business plans. "From our perspective family businesses are extremely agile and nimble. There is naturally a culture of continuous transformation woven into these businesses and we've seen this coming through in their response to the pandemic."
Family businesses can be more flexible than non-owner managed businesses when it comes to change. There usually aren't bulky formal structures in place. The business can make a decision and implement that decision quickly. They also tend to have a very different mindset about change and a unique concept of transformation that sets them apart from other types of businesses. They typically consider issues and opportunities that are important to all their stakeholders — from customers to suppliers, employees and the communities where the family lives and operates.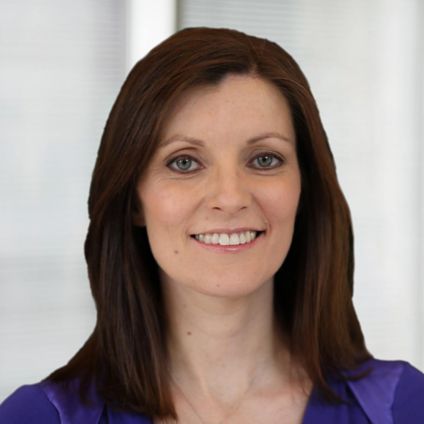 Always transforming
"From a multi-generation perspective, we have seen that the important historic memory of older generations really helped. They had led businesses successfully through other crises in the past and this, combined with tech-savvy next-generation family members, put family businesses in a strong position to recognise and implement innovative solutions to deal with the crisis. That culture of continuous transformation that is very typical of a family business will continue to help them survive and thrive as we come out of the pandemic."
"Their transformation ethos coupled with the transformations that come with succession planning bring their own challenges for family businesses. But there are also huge opportunities as businesses bring new blood to the table."
Tax issues
Succession planning also means that various tax issues have to be dealt with. "While it's not the only issue when it comes to succession planning, it is an important part of it. It is vital that the government continues to support passing businesses onto the next generation. It if became too expensive to pass a business down the line, that would be a big problem and could impact the viability of many businesses, especially where the business funding the related cost is the only option." This is critical especially as family businesses employ almost 1 million people in Ireland, nearly half of the workforce, and contribute so significantly to our economy."
Structuring the business
It's also important for families to consider governance structures regarding how the business and the family interact as businesses pass from generation to generation. "This will vary hugely from business to business," she said. "All families are different. Some people like very formal structures while others prefer a less formal process. Different approaches work for different families and businesses. There is no one size fits all."
"Timing is another important consideration, as well as the interests and skills of family members and how interests of other family members not involved in the business are integrated. There are lots of things to consider and the earlier due consideration is given to these items the better."
Change fatigue
"We have seen that for family businesses there is a continuous transformation agenda, and one thing we're conscious of is potential for 'change fatigue' setting in," said Cullinane. "The amount of churn in the workforce is one indicator of waning energy. The key is to have good policies and procedures in place so that when turnover does happen, it isn't too disruptive.
As we move out of the pandemic, our advice to family businesses is to nurture the culture of continuous transformation in their businesses. Transformation into 2022 and beyond should be more of a marathon than a sprint."
This article originally appeared in the Sunday Business Post and is republished here with their kind permission.
Get in touch
The pace of change is challenging leaders like never before. To find out more about how KPMG perspectives and fresh thinking can help you focus on what's next for your business or organisation, please get in touch with Camilla Cullinane of our Tax team. We'd be delighted to hear from you.