Article Posted date
08 October 2021
The ESG Agenda
80 percent of Irish CEOs report increased demand from stakeholders on reporting on ESG matters compared with 58 percent of counterparts worldwide
The climate imperative
84 percent of Irish business leaders are focused on locking in their sustainability and climate change gains made during the pandemic
Focus on COP26
68 percent of Irish CEOs say that this autumns COP26 climate summit in Glasgow will be pivotal in injecting urgency to the climate change agenda
Today, corporate purpose is a business imperative. Key stakeholders, from customers to institutional investors, expect companies to have a positive impact on a range of areas, from driving diversity to helping protect the planet.
Corporate purpose is connected to a company's stated role in society and how they'll act in a manner that creates long-term value for society. 71 percent of global leaders feel a stronger connection to their organisation's purpose since the onset of the pandemic – a figure similar to that for the Republic of Ireland (68 percent) although it is somewhat lower in Northern Ireland (56 percent). Meanwhile, almost nine in ten (87 percent) of global CEOs recognise that purpose is central to building their brand reputation and directly linked to business performance; (64 percent in the Republic of Ireland and 84 percent in Northern Ireland).
Nearly two-thirds of global CEOs (64 percent) are committed to embedding organisational purpose into everything they do - a figure which declines slightly for both the Republic of Ireland (56 percent) and Northern Ireland (60 percent). Worldwide, business leaders are looking to invest an average of 10 percent of their global revenues toward organisational sustainability measures and programmes in order to meet the demand for corporates to build back better (7 percent revenues in the Republic of Ireland and 9 percent in Northern Ireland).
Tax & legislation
Tax issues have also climbed the priority ladder of CEOs in recent years, and the reputational, structural and financial stakes have increased. It is clear that internationally considerable change is underway to the current tax system. There is a significant body of complex legislation that has or is being introduced with more to come following the conclusion of the BEPS 2.0 discussions. Our survey indicates that approximately three quarters (77 per cent) of CEO's surveyed worldwide (64 percent in the Republic of Ireland and 72 percent in Northern Ireland) believe these changes will impact their ability to grow, but only a small minority believe it is one of the greatest threats to growth.
According to Tom Woods, Head of Tax with KPMG in Ireland "As the Republic introduces these various new corporate tax measures, it's critically important that the changes are limited to those companies within scope, that current legislation is simplified to avoid duplication and our personal tax and employer social security regime is looked at as a means of attracting and retaining mobile talent here. There are many reasons for businesses to invest here but having a supporting tax regime will remain important."
Getting it right on ESG
The public is becoming more demanding of ambitious ESG goals. However, measurement remains a challenge and there are varying opinions on the impact of ESG on financial performance.
According to Jane Lawrie, Global Head of Corporate Affairs, KPMG "CEOs are under increasing pressure from stakeholders to deliver on ESG goals and to actively address societal issues. It's crucial in today's landscape that businesses and their leadership teams show real-world examples of their dedication to building back better."
But while CEOs believe that social and environmental priorities are key, they're less convinced about making the connection between ESG programmes and hard results. 37 percent of CEOs globally believe that their ESG programmes will improve financial performance compared with 40 percent in the Republic of Ireland and 32 percent in Northern Ireland. However, close to a quarter (24 percent) of global CEOs say ESG programmes may reduce financial performance however this rises significantly to almost half (48 percent) the Republic of Ireland and 40 percent in Northern Ireland.
CEOs may perceive their current ESG programmes to be more about compliance and risk management and that there's still much more that needs to be done before they're convinced their ESG programmes are reshaping the business and driving new growth. Secondly, CEOs feel their organisations are struggling to report on and communicate ESG performance in a way that matters to key stakeholders, such as investors. When we asked CEOs worldwide to identify the one critical challenge that was undermining their ability to communicate ESG performance to key stakeholders, the standout challenge (selected by 42 percent of respondents) was that they "struggle to tell a compelling ESG story" albeit that whilst the corresponding figure in Northern Ireland is similar at 44 percent, this falls to 28 percent in the Republic of Ireland where the bigger issue for CEOs is that ESG performance reporting within their organisation doesn't yet have the rigour of financial reporting.

The climate imperative
Among the many socio-economic, social and environmental challenges facing the world, stakeholders are putting immense pressure on the corporate role in tackling climate change.
In both the Republic of Ireland (40 percent) and Northern Ireland (44 percent), a noticeably higher percentage of respondents than the global average (27 percent) are concerned that not meeting these climate change expectations will result in public market investors shying away from their organisation.
Mike Hayes, KPMG's Dublin-based Global Head of Renewables says "There is no doubt in my mind that corporates in Ireland and throughout the world are facing pressure from stakeholders. But who are those stakeholders? It's not just investors who are applying the pressure, it's employees, customers, and the whole supply chain. It's also future employees who are increasingly influenced by climate and sustainability performance in their choice of employer."
Businesses and listed corporates in particular are getting it from all sides in terms of ESG says Hayes but the part of the agenda that matters most is the climate question. "Companies face a very real and immediate financial risk if they don't address it. Investors may walk away, customers may not buy their products and services, consumer sentiment is changing rapidly, and employees want to work for companies with purpose. Companies who do not address the climate change and ESG agendas in a meaningful way are going to suffer."
This has become even more serious in the aftermath of the IPCC report and its Code Red for the Planet warning and regulators and governments are going to force the agenda. Mike Hayes says "Businesses who don't appreciate the scale of new policies and regulations coming down the tracks run a real risk of being left out in the cold".
Meanwhile the most immediate pressure is coming from investors who are quite often managing other people's money. "They are under pressure for those people and the regulators to invest in sustainable activities. At the core of what is facing us is a massive push to redirect capital into a more sustainable business world."
Government stimulus & climate change
CEOs in Ireland and worldwide indicate that a multifaceted approach will be required to address climate change. Over three quarters of leaders surveyed globally (77 percent) believe that government stimulus is required to turbocharge their goals of reaching net zero. This figure is even higher in both the Republic of Ireland (80 percent) and in Northern Ireland (72 percent).
Mike Hayes believes that the fact that many CEOs say Government stimulus and assistance will be required to assist their organisations in reaching climate targets is highly interesting and says that "There is a clear message there that the majority of corporates believe they will not get to net zero alone." He says no one should be under any illusions about how difficult it's going to be. "The message there is that the day after you make the net zero commitment you need to wake up and ask where you go from there. What do you do next? The majority of organisations are struggling with that question. It will take years of bringing about fundamental changes to the business and way it does things in order to transition to net zero."
Speaking ahead of the COP26 climate summit in Glasgow this November, Hayes says that many of the green solutions and technologies which have emerged around the world in recent years "Are very good but are too expensive." He believes governments are ready to accelerate the take-up of those new technologies through stimulus. "Widespread adoption will ultimately drive down the cost of the technologies and obviate the need for government support."
However, there is a note of caution. "There is a but, and it's a very big but. It's not just about stimulus - there will also be a punitive approach. The EU is leading the way on that and serious efforts are going to be made to increase the cost of high carbon activities." According to Hayes, tax will be the main tool. "There will be direct carbon taxes and there will be a Carbon Border Adjustment Mechanism to prevent carbon leakage from cheaper imports with a higher carbon footprint. Businesses need to realise just how serious governments are about utilising a mix of punitive measures and stimulus."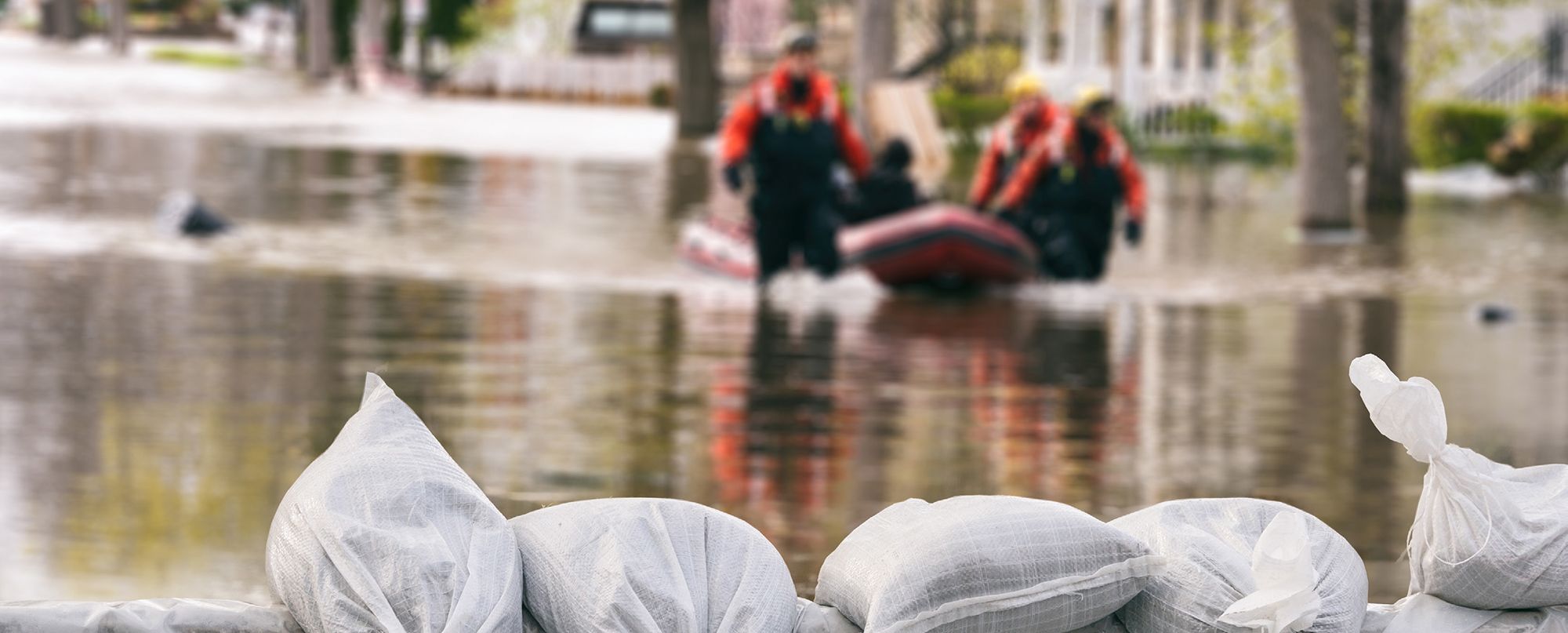 Accelerating new ways of working
84 percent of business leaders in the Republic of Ireland and 76 percent of their counterparts in Northern Ireland are focused on locking in their sustainability and climate change gains made during the pandemic.
Russell Smyth heads up KPMG's Sustainable Futures team in Ireland and isn't surprised at the outcome. "These findings are wholly consistent with our own experience on the ground with clients. These issues have moved from niche CSR activities to strategic reporting items for CEOs, and that shift is continuing to accelerate."
Smyth believes that COVID highlighted the potential for unexpected major external events to disrupt businesses. "Companies with huge air miles prior to the pandemic simply stopped flying with resulting cost savings and environmental gains. COVID provided a unique test bed for accelerating and testing new ways of working and it's hard to see how we could revert completely to where we were beforehand. Furthermore, a lot of organisations will be consciously working to ensure that they don't slip back to the old ways of working."
According to Smyth, companies who wish to hold onto gains made during COVID need to know what it is they want to lock in. "They need to set out clear KPIs and metrics for those gains. A lot of companies have implemented some really good ad hoc climate initiatives during COVID. But the absence of a structured framework or programme means many of the gains made are unlikely to persist."
Creating frameworks and programmes now will help them bed down those gains and build on them in the future. However, it should be noted that gains from climate action tend predominantly to be long term in nature. "Organisations should therefore put governance structures in place to recognise long term gains. KPMG research carried out last year showed that 87 percent of executives felt pressure to deliver returns on investment inside a two-year timeframe." Smyth says, "If you move to a 15-year timeframe, that aligns with long term sustainability thinking and organisations with that outlook outperformed those which took a short-term view."

People & the societal agenda
Over the past 18 months, the world has not only become faster as a result of digital acceleration, it has also become more divisive and fractious.
In many economies, social tensions are on the rise, with a focus on addressing inequality. CEOs are cognisant of this public mood and the research shows they embrace the role that companies can play in driving total shareholder return and total societal return. Today, we see a major focus on the (S) in ESG, with 81 percent of CEOs worldwide saying, "Our response to the pandemic has caused our focus to shift toward the social component of our ESG programme" with similar responses in our market – 76 percent in the Republic of Ireland and 80 percent in Northern Ireland.
But the research also found a tension between the accountability that CEOs feel they have for driving progress on the social dimension of ESG and their ability to meet expectations in the critical area of diversity.
On the one hand, a large majority of CEOs (71 percent globally and 80 percent in the Republic of Ireland and 84 percent in Norther Ireland) said they will be increasingly held personally responsible for driving progress in addressing social issues. But on the other hand, a significant number (56 percent both globally and in the Republic of Ireland and 40 percent in Northern Ireland ) admitted that with public, investor and government expectations of inclusion and diversity (I&D) rising so fast, they may struggle to meet expectations. In addition, 46 percent of CEOs globally noted the global pandemic's negative impact on women in the workplace has made it difficult to achieve their gender parity goals at a leadership level – a figure measured at 60 percent in the Republic of Ireland and 52 percent in Northern Ireland.
Driving progress on I&D within organisations is likely to require action in two areas. First, CEOs will need to actively listen to employees to understand what aspects of I&D are important to them. Secondly, they will then need to set clear and measurable targets to achieve progress against those priorities.
For what's next…
COVID-19 has challenged business leaders at home and abroad like never before, accelerating change and creating potential risks and opportunities in every sector. To find out more about how KPMG perspectives and fresh thinking can help you focus on what's next for your business or organisation, please get in touch. We'd be delighted to hear from you.