Article Posted date
26 February 2021
"There is no doubt about it, there are challenges there for a lot of companies as they adjust to life under the new rule book. Brexit is, after all, the most significant event to have taken place in 50 years of trade," says Brian Daly, Head of the Brexit Response Team at KPMG Ireland.
The choreography didn't help either. Like bankruptcy, Brexit went slow, then fast. "The lack of any implementation period hasn't helped, in so far as the transition period was absorbed without us knowing what we were transitioning too," he points out.
An 11th hour trade agreement on Christmas Eve didn't stop customs and other non-trade barriers rising like trip wires on January first. "There has been no softening of the blow," says Daly.
Not every business was as prepared as they might be. "To a degree that is understandable, as a result of the lack of clarity," he says. Business owners and management teams are busy people, with limited resources in terms of time, personnel and money. In the main, those that prepared are not identifiable by size or sector, but by how well resourced they were coming into Brexit, he points out.
It didn't help too that, while the trade talks captured the headlines, non-tariff costs caused by the burden of bureaucracy were always going to be harder to quantify. "These are not going away, so for businesses it's a matter of getting used to them and considering who is going to bear these costs will they be absorbed or passed on," says Daly.
Certainty will return
It isn't all doom and gloom says Daly. "Those who are already further down the road in terms of their preparations are looking for opportunities. Business is all about finding ways to make money and the rule books that cover that activity is just something they have to adjust to. The sooner you can adjust to it, the better," he says.
The fact that the UK is still largely waving through goods inwards, to give the system time to adapt, has helped. "It's not that the paperwork isn't going to be required at some stage, but there are waivers for six months," he explains. That fact, and stockpiling here in the run up to 1st January, has kept things in a state of limbo. "The reality of checks on the way into the UK hasn't hit yet," he says.
There are other drags on progress too, including a lack of customs expertise which will take time to generate. "We can't produce them overnight," he points out. COVID isn't helping. "But things will change, Brexit will evolve and certainty will return. The UK will continue to be a very major market for many Irish businesses," says Daly.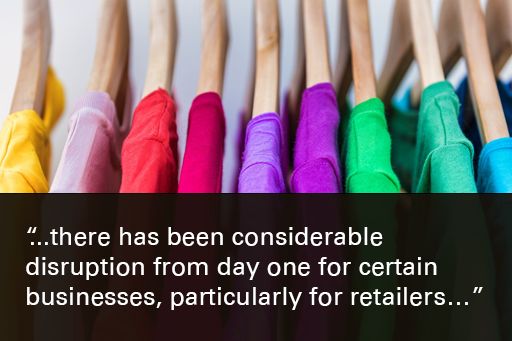 The impact on retail
"As widely predicted, there has been considerable disruption from day one for certain businesses, particularly for retailers," says KPMG retail and manufacturing lead Niall Savage. "Irish businesses already heavily impacted by the COVID pandemic now need to understand and mitigate the immediate risks arising from Brexit, but equally need to be aware of the potential opportunities presenting themselves."
Despite having more than four years to prepare, Brexit has clearly blindsided several retailers and supporting manufacturers, he adds. "In their defence, the final detailed agreement was only reached on Christmas Eve 2020, so they had just over a week during the pandemic-dominated Christmas holidays to prepare for another new normal."
And life will not be going back to the old normal. "The additional customs processes are permanent, additional requirements for trade between Britain and the EU," says Savage. "They are new, complex and time-consuming. A customs declaration has 57 boxes to complete including commodity code, weight, origin and value. But time and experience should enable most businesses to understand the paperwork and get to grips with new rules-of-origin conditions."
They say the best way to eat an elephant is one piece at a time. The first step is to register for an Economic Operators Registration and Identification (EORI) number to allow shipments pass through customs says Niall Savage. After that you should put in place a process for filing customs declarations by appointing a customs agent or doing it in-house, he adds. You should also assess whether there is any import VAT payable and separately put a process in place for that.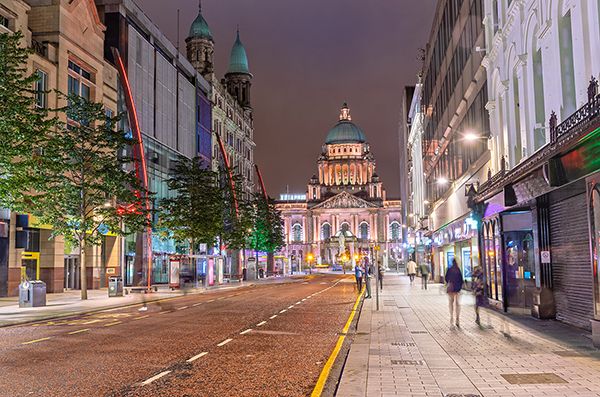 The North's unique trading status
For those businesses in the north, the main reasons for the disruptions seen in the early weeks of the year were simpler. "If you stand back and look at it, the main problem was lack of time," says Johnny Hanna, who heads up KPMG's Northern Ireland office in Belfast.
It was not until December that the EU and UK set out exactly how it was going to work "so businesses had no time to prepare for rules that really are very complex", he says.
The EU-UK Trade and Co-operation Agreement was agreed on Christmas Eve, by which stage most businesses were closed. "On top of that businesses in Northern Ireland were very dependent on the readiness of their GB suppliers," he says. Not all of them were ready. While North-South trade carried on unhindered, difficulties rapidly emerged in relation to the flow of goods from Britain to Northern Ireland.
Anecdotally fears have been expressed about suppliers from Britain ceasing to trade with Northern Ireland altogether, as the paperwork involved – relative to the size and value of the market – makes it uncompetitive to pursue.
A new UK Trader Scheme helped but in some instances parties have yet to resolve who – buyer or seller – is going to undertake the paperwork involved.
"It does have to be acknowledged that, because of the protocol, for Northern Ireland businesses trading across both Ireland and the EU there has been no change, and that is very positive. But the bit they are struggling with is the GB-NI piece, which is why we are hearing calls for workable solutions and for grace periods," says Hanna, who believes "tweaks" will be required.
The focus on the current crisis leaves other areas of concern unexplored, such as the implications for Northern Ireland companies selling into both the EU and Britain once standards diverge, or the status of Northern Ireland companies if the EU completes further free trade agreements. There are still questions too about the full impact of EU rules of origin, and the full ramifications for goods swapped back and forth across the Border, such as dairy products.
"A lot of questions remain," says Hanna. Even without tweaks the protocol will be revisited again in four years by the Northern Ireland Assembly.
Opportunity
In the meantime there is a sense of opportunity bubbling up. Northern Ireland's new and unique status, straddling both the EU and post-Brexit UK, boosts its appeal for foreign direct investment looking to establish a strategic base. "It is attractive for EU businesses looking for a gateway into GB and vice versa," says Hanna.
"As long as there is the political stability to make that work, many businesses can see a unique opportunity, a recognition of the potential we have." See image below
Northern Ireland has traditionally been a valuable first port of call for first-time Irish exporters looking to take a stepping-stone into Britain. That will not change, he says, suggesting that more will go on to open an office in Northern Ireland. "We are already fielding lots of inquiries from businesses south of the Border that see the attractiveness of establishing a presence here to sell into the GB market," says Hanna.
Though the political noise can drown it out, there are positive noises being made too. "The majority of businesses want it to work, recognise that there are opportunities, and have already re-engineered their supply chains," says Hanna.
Their optimism is shared by KPMG, which has announced the recruitment of 200 staff for a new £14 million (€16m) digital centre of excellence in Belfast. There is a clear sense of a pause button having been released.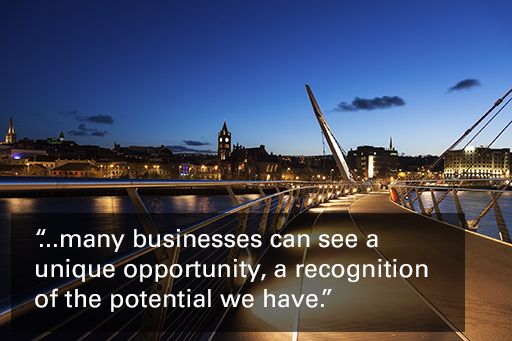 No tariffs but paperwork remains
"The tariffs may have been removed by the trade deal, but it didn't take away the checks or the paperwork," says KPMG tax partner Glenn Reynolds. "The rules are there, and Revenue has done a great job of education about them, but it has to apply customs law. The concept of seamless and frictionless trade with the UK is gone. There were always going to be teething problems. It takes time for businesses to become accustomed to new rules."
Lack of preparedness
Those rules have far reaching implications. "If an Irish company wants to send a laptop to a UK-based employee, it has to do a customs declaration," says Reynolds. Just getting goods out of Ireland may not be enough, warns Reynolds. "There is an additional complexity for Irish businesses selling to UK customers on a DDP [delivered duty paid] basis," he points out. "You can't file a declaration in the UK unless you are established in the UK. You need an agent to do it for you if this is not the case. But customs agents have joint and several liability when they do that and will charge more for the service or won't take you on at all. We are now seeing a lot of UK companies saying DDP or nothing, so that is another thing to contend with.
A version of this article was originally published by The Irish Times and is reproduced with their kind permission.

Get in touch
We understand the complexity of Brexit and the challenges it can pose. We're also working with leading business in both the Republic and Northern Ireland to take advantage of new opportunities. If you'd like to discuss Brexit and what's next for your business - we'd be delighted to hear from you.