KPMG Advisory Graduate Recruitment Program
KPMG Advisory Graduate Recruitment Program 2019
Our aim is to attract young talented graduates with a view to becoming part of the KPMG's Advisory Services team
Our aim is to attract young talented graduates with a view to becoming part of the KPMG
Our KPMG Advisory Graduate Recruitment Program 2019 is now live! Our aim is to attract young talented graduates with a view to becoming part of KPMG's Advisory Services team either in Management Consulting, Risk Consulting or Deal Advisory.
It is an innovative recruitment process with a twist!
Our all day assessment center includes the use of modern assessment tools, as well as an innovation challenge competition where candidates will be able to demonstrate their true skills and potential.
The program is exclusively designed for recent graduates (Undergraduate and Postgraduate level) from Greek and foreign Universities with a diverse range of academic backgrounds. The ideal candidate is a creative spirit with a dynamic personality, a true team player and a results-oriented individual. Professional experience is not a prerequisite, but fluency in English and familiarity with new digital technologies are considered a must.
As part of the process we are giving the opportunity to all participants to discover and fully understand the real essence of our Advisory services. The candidates will also be given the opportunity to get to know the Advisor's role and be guided towards the path that best matches their personality, skills and interests.
The Advisory Graduate Recruitment Program 2019, will fully support the successful candidates in pursuing the career of their preference with us and to succeed in their professional aspirations in the areas of Advisory Services.

As a KPMG Advisor you will have the opportunity to: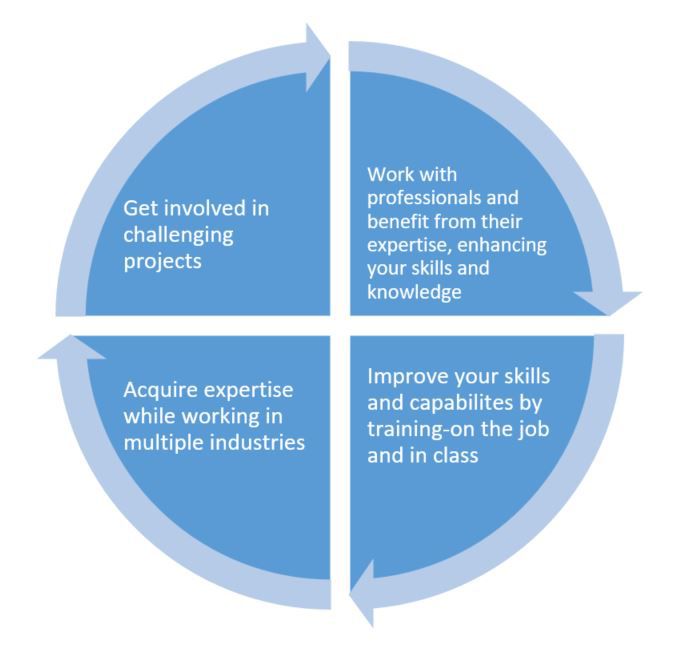 If you are interested in working with us, it is of great importance that we share the same values. At KPMG:
We lead by example
We work together
We respect the individual
We seek the facts and provide insight
We are open and honest in our communication
We are committed to our communities
Above all, we act with integrity
Learn more About us