Factual analyses of business processes
When dealing with the impact of digital transformation within an organisation, one of the biggest challenges of business process analysis is understanding how processes are actually executed.
Process experts often design processes expecting that their execution will be faithful to the design. However, designs tend to be incomplete and not executable in practice, and people tend to overlook or bypass designed processes, and work in silo's. These challenges are more prevalent than ever due to digital transformation programs, adoption of global business services, and the introduction of bots and (other) artificial intelligence into the business processes.
Process mining offers a set of novel tools and techniques for the factual analysis of business processes. Process mining takes process execution data available in the underlying information systems and maps and visualises how the processes have been executed in reality. And helps you to remove all assumptions and guesswork from processes.
Getting value out of data
Process mining is process and system agnostics, meaning it can be used to analyse a wide range of processes from back-office and mid-office to customer-facing processes. This feature provides the flexibility to leverage process mining in various use case areas. For example for process optimisation, in process automation, ERP implementation, system migration, internal/external audit and many more use cases.
With that in mind, KPMG offers a number of solutions that are designed to help your organisation get the maximum value out of their data. Our solutions are tailored to assist in various areas within your businesses, ranging from logistics and production, through accounting and finance, to IT services and HR.
Process Mining use cases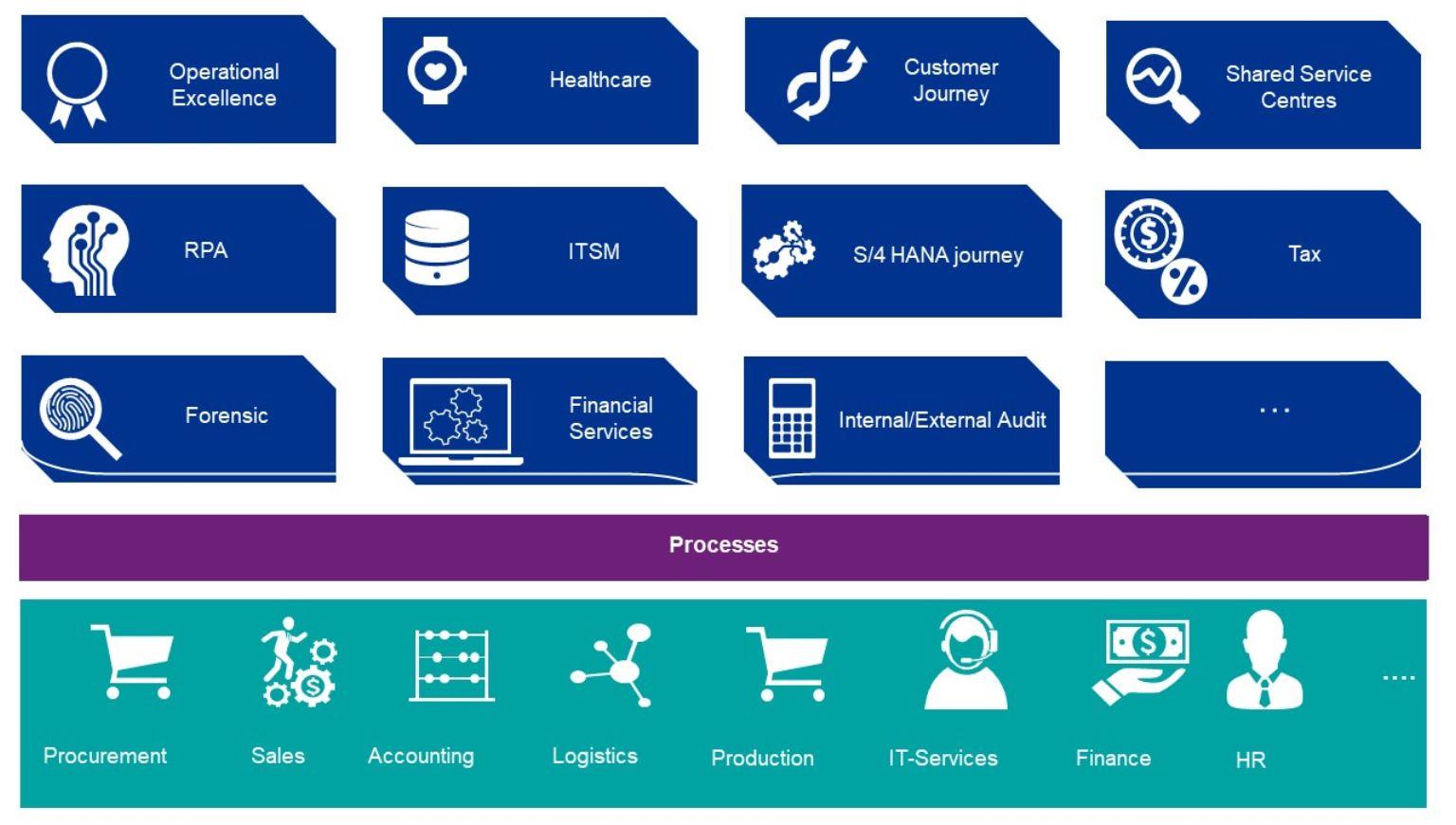 Why KPMG
We have one of the largest teams of data scientists and consultants specialized in process mining.
We know and work closely with all process mining vendors.
We have a strategic global partnership with some of the vendors to deliver business integration services and out of the box content based on our years of experience in the field.
We have a broad service offering covering transformation programs, shared service center optimization, business process excellence, compliance monitoring, and robotics and process automation.
We have a set of readily built accelerators covering multiple use cases. This combined with our business domain knowledge assures we can land running.
KPMG Process Mining office
We combine state of the art cloud based Process Mining solution, a wide set of accelerators for multiple use cases and process areas, unrivalled competences in Process Mining and strong understanding of multiple business domains to a continuous Process Mining service that enables our clients to gain benefits from Process Mining rapidly.