KPMG joins IBM Quantum Network to deepen its thought leadership in quantum computing
Expansion of strategic alliance will explore how quantum computing may be applied to some of today's most complex business challenges.
Access to quantum systems enables development of innovative customer solutions
Berlin/London - July 21st 2023
KPMG firms are joining the IBM Quantum Network, aiming to further explore how quantum computing could open future opportunities for KPMG professionals and clients.
As businesses across the globe continue to navigate through an era of rapid technological transformation, the demand for progress and exploration of how quantum computing can help to develop innovative solutions has never been more critical. As a member of the IBM Quantum Network, KPMG firms intend to explore how quantum computing, as it matures, might be leveraged to help solve problems across a range of businesses and industries.
By joining the IBM Quantum Network, KPMG firms extend their long-standing relationship as a member of the IBM ecosystem and will gain access to a robust set of resources, including cloud access to IBM's global fleet of quantum computing systems, specialized software tools, and associated expertise with the intent to advance the capabilities of KPMG professionals to help generate future technology solutions for their clients.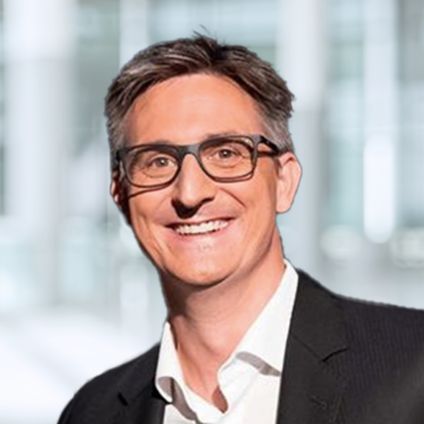 "IBM has a long history of innovation and advancing the reality of quantum technology and brings decades of research to quantum computing," said Aparna Prabhakar, Vice President of Ecosystem, IBM Quantum. "KPMG now being part of the IBM Quantum Network signifies an exciting milestone in our organizations' expanded relationship. KPMG firms' deep industry experience and commitment to delivering innovative solutions, combined with IBM's continued advances in quantum computing, present an exceptional opportunity to explore applications in quantum computing."
"We are excited to be joining the IBM Quantum Network. Quantum computing has the potential to revolutionize many industries, and we continue to be at the forefront of leveraging this technology," said Bent Dalager, Head of KPMG's Global Quantum Hub, and Partner, KPMG in Denmark. "Our short-term goal is to enable KPMG firms to further drive innovation and explore opportunities for increased value to clients through quantum computing, while also exploring how quickly it's possible to use the power of quantum computing to enhance other areas, such as machine learning and generative AI."
KPMG firms' membership in the IBM Quantum Network demonstrates ongoing commitment to using technology and innovative approaches to problem-solving. This collaboration will leverage the expertise of KPMG professionals and IBM quantum technologies to help provide clients with valuable insights on how they can help prepare their business for the future, including how quantum computing may contribute to their ongoing success.
This builds on KPMG quantum activity prior to and separate from joining the IBM Quantum Network, where KPMG firms have been working together with clients for a number of years within KPMG's Global Quantum Hub. To date, KPMG professionals have built quantum circuits to help achieve further increased speed, scope and scale across multiple business processes. These separate Global Quantum Hub collaborations will continue, including the ongoing support for a large telco provider where quantum computing is helping the organization to realize significant improvements in optimizing cell tower placement.
Press contact
Deputy Head of Corporate Communications
KPMG AG Wirtschaftsprüfungsgesellschaft
T +49 89 9282 1722
creisbeck@kpmg.com