High level of digitalisation in marketing and sales pays off in times of crisis
"Digitalisation Index 2023" by KPMG and Esslingen University of Applied Sciences
"Digitalisation Index 2023" by KPMG and Esslingen University of Applied Sciences
Berlin/Frankfurt, 8th February 2023
The digitalisation of marketing and sales contributes significantly to strengthening the crisis resilience of companies. This is shown by the results of the third Digitisation Index in Marketing and Sales by KPMG and Esslingen University of Applied Sciences, for which around 350 specialists and managers of German companies from the business areas of marketing and sales were surveyed on the topic of digitisation.
Companies with a high level of digitisation have clear advantages over their less digitised competitors in terms of creating end-to-end customer experiences and taking individual customer needs into account. In addition, despite numerous crises, highly digitised companies are significantly more likely to be able to increase sales and reduce costs than less digitised companies, which further strengthens their competitiveness.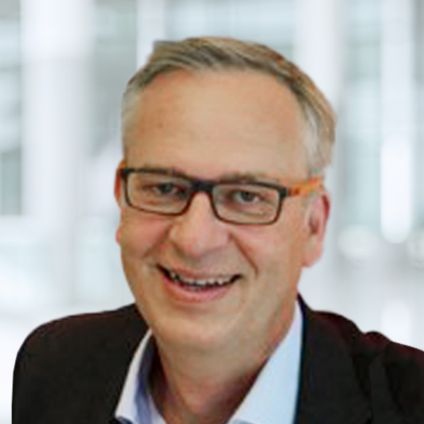 The third edition of the Digitisation Index in Marketing and Sales after 2019 and 2021 is marked by current crises. Whether virus, war, climate, geopolitical tensions or recession - companies are currently facing unprecedented challenges. The degree of digitalisation in marketing and sales is objectively quantified on the basis of the four dimensions digital capabilities, processes, instruments and digital performance, so that concrete recommendations for action can be derived.
Degree of digitalisation has increased
The survey shows that marketing and sales of German companies have become more digital in all dimensions since the last survey. The average degree of digitalisation has increased by an average of four percentage points overall compared to 2021, from 0.53 to 0.57. Companies with an above-average EBIT margin have up to a 26 percent higher degree of digitalisation compared to companies with a below-average EBIT margin.
SMEs and family businesses continue to be less digitised than capital market-oriented companies, and the difference is widening. Prof. Dr. Rainer Elste, Esslingen University of Applied Sciences: "One reason for this is the often lower level of resources, including personnel. However, if SMEs are making digitisation efforts in marketing and sales, they are doing so consistently according to our results. We were also surprised at how important personal sales continue to be. However, the role of sales is changing massively."
In times of disrupted supply chains and skills shortages, the issue of customer loyalty takes on new importance, says KPMG partner Tobias Ortwein: "If all demand can no longer be met, the supplier must focus on its most valuable customers. Companies that are more digitised in sales and marketing can more easily use tools such as customer lifetime value here."
About the Digitisation Index:
For this study, almost 350 specialists and managers of German companies from the business areas of marketing and sales were asked for their assessment in an online survey and supplementary in-depth interviews in autumn 2022. Their answers form the basis of the digitalisation index, which was developed jointly by KPMG and Prof. Dr. Elste from Esslingen University of Applied Sciences.