Article Posted date
06 May 2022
At a time when Canadian workers and businesses are facing uncertainty, the labour market is a bright spot. Canada's job recovery is currently the strongest in the G7. Still, the challenges of the past two years have impacted sectors differently, and many business leaders are struggling to ensure adequate, qualified staffing, despite record low unemployment rates.
Canadian workers fared differently throughout the pandemic as well. Working from home, working in healthcare, and working in high-contact settings shed light on the need for measures to ensure fairer work opportunities and income stability – from child support, to medical leave and wage support. Now, with an encouraging job recovery underway, many workers are seeing wage increases. However, consumer inflation is rising sharply in relation to those gains and Canadians are feeling the pinch – at the grocery store, at the gas pump and on the rental and housing markets.
An inclusive, ongoing recovery strategy will help address current labour shortages and give all Canadians the ability to fully participate in the economy and in Canadian life.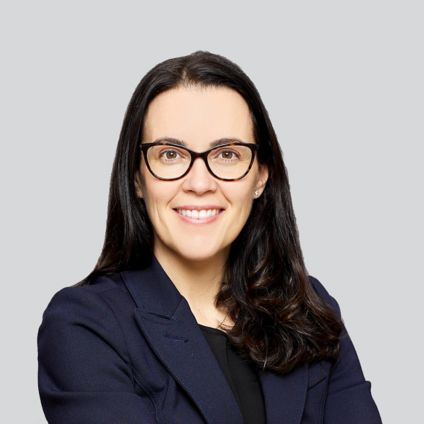 Federal Budget 2022 measures
Budget 2022 initiatives to support Canadian employers and workers are centered on reducing barriers to full participation in the economy, retraining workers for the jobs of the future, restoring immigration to pre-pandemic levels, and housing affordability.
Addressing the labour shortage
While the Budget noted a job recovery rate of 112% since the onset of the pandemic and a historically low unemployment rate, Canadian employers nevertheless continue to face labour shortages. To address the gap, the federal government will devote $3 billion over three years to support nearly 500,000 new job and training opportunities. The Temporary Foreign Worker Program will receive added funding to expand the program for agriculture and fish processing, to minimize red tape for trusted employers and to increase protections for foreign workers. The budget sets an additional $2.5 million aside for Employment and Social Development Canada to launch a multi-advisory table to help determine priority investments to help mid-career workers navigate the changing labour market.
The federal government will continue to fund provinces and territories through Labour Market Transfer Agreements to help employers provide job retraining. An amendment to Part II of the Employment Insurance Act is also proposed, with the intention of providing assistance to workers before they become unemployed and direct support to employers for retraining efforts.
A modern approach to immigration
Immigration is a cornerstone of Canadian growth and a critical source of skilled workers. One in four Canadian workers are foreign born, a proportion that is expected to rise as the population ages.
Budget measures aim to modernize and accelerate application processing to help quicken the pace and clear application backlogs. Canada welcomed 405,000 new permanent residents in 2021. The budget's 2022-2024 Immigration Levels Plan sets a higher target of 450,000 per year by 2024, the majority of which will be skilled workers. The Foreign Credential Recognition Program will help provinces and territories improve their credentialing processes to ensure that internationally-trained newcomers – many in healthcare – get placed in essential positions much faster.
Supporting an inclusive workforce
Canada's growth depends on a multitude of individual worker contributions, as does the success of Canadian businesses. Several Budget 2022 measures address inclusion and accessibility, mobility and credentialing, and are designed to remove barriers to participating in the Canadian workforce.
A total of $9.2 billion (ongoing) will be invested in a feminist economic policy for child care and early learning. An additional $272.6 million over five years will support a new Employment Strategy for Persons with Disabilities. These commitments will help ensure that women, workers with young children, newcomers, Black and racialized Canadians, and people with disabilities can fully participate in Canada's economy.
Investing in a healthy and supported workforce
As anticipated, the government intends to introduce amendments (Bill C-3) to support 10 days of paid medical leave for workers. Additionally, the government proposes to amend the Canada Labour Code to provide support for employees and their life partners who have experienced a miscarriage or still birth. In anticipation of these updates, employers may wish to review their processes and policies for compliance.
Increasing access to housing
More equitable and achievable pathways to housing for Canadians is a major theme in this year's budget. New homeowners will be able to open a Tax-Free First Home Savings Account (FHSA) and make use of an increase to the Home Buyers' Tax Credit. A new "anti-flipping" tax aims to curb speculation in the residential housing market and stabilize the inflated housing market. A multigenerational home renovation tax credit will be made available for retrofitting homes with units for senior relatives or family members with a disability.
How KPMG can help
While employers and employees alike are making a welcome return to the workplace, Canadian business leaders still have their hands full. Labour shortages persist, as does the reality of new coronavirus variants, health concerns and workplace absenteeism. KPMG professionals can help organizations navigate changes to labour policy and develop strategies to achieve a safe, productive, and inclusive post-pandemic return to work – whether office, farm, or factory floor. Our experienced advisors can help answer immigration, childcare, and housing questions and provide guidance to help employers make the most of hiring and reskilling incentives. Adopting a cooperative approach, the KPMG team can help weather today's challenges and keep Canadian businesses and communities thriving.
Highlight reels
The morning after budget day, KPMG hosted a live webcast with an overview and analysis of the measures announced in the budget. These clips are highlights of key measures discussed during the webcast.
Connect with us
Stay up to date with what matters to you
Gain access to personalized content based on your interests by signing up today