Working in her father's barbershop as a teen, Tamika learned first-hand the hard work, passion, drive, and determination it takes for a business to succeed. Besides nurturing her entrepreneurial side, she quickly learned that truly understanding your clients requires a trusting relationship built on empathy and compassion.
"I learnt from my dad at an early age that in order to get to know your clients well and anticipate their needs, you need to listen. That's what creates trust."
Today, Tamika works as an audit and assurance professional, combining her entrepreneurial drive and industry knowledge to unlock valuable insights for her clients. But, she's never ventured far from her roots.
She remains passionate about delivering exceptional service, anticipating client needs, and helping them prepare for what the future holds. For Tamika, every business is a family business — because she treats them like family.
"My job is to deliver the right perspectives and insights at the right time to the right organization, and that's only possible through a deep understanding of my clients."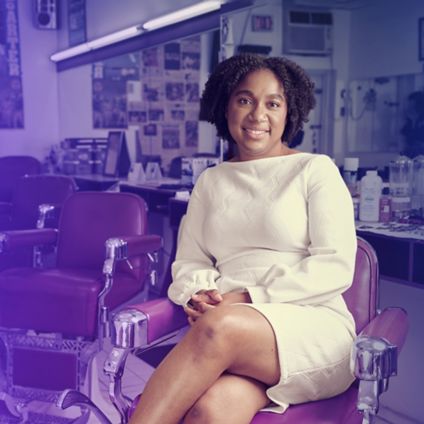 Explore more stories
Learn more about the extraordinary people at KPMG living their passions, delivering insights, and making an impact.
Insights and resources
Audit insights, delivered with passion
Careers
Find a career grounded in your roots