Prediction
Since its discovery, CRISPR (clustered regularly interspaced short palindromic repeats) has been hailed as a revolution in genetic therapies. The tool has been used by clinicians and scientists worldwide to understand the genetics of all living things and, among other endeavors, intervene in genetic disease.
In 2040, genetic engineering is thriving, helping to treat genetic diseases in humans, animals, and agriculture, playing a particularly significant role in meeting the global demand for meat and other animal products.
It's also sparked a growth in CRISPR or "designer" babies and given people precise control over their genes. The human experience of life and health has unfolded in ways people in 2021 may not have imagined. For instance, using advanced technologies, it's now possible to learn early in life if one is predisposed to life-shortening diseases like diabetes and dementia.
CRISPR is also more efficient and far easier to use than earlier genetic engineering practices, meaning it cuts down the genetic engineering process from months to days. Today, it's regularly used to treat diseases in humans and agriculture. It's improving yields by making crops more drought-resistant and being used to prevent animal extinction.
mRNA vaccines, too, have evolved since 2021, when they were authorized to provide immunity from COVID-19. They are now being used to stop aging, extend lifespans, and prolong disease-free survival in conditions like tuberculosis, yellow fever, and multiple cancers, including melanoma, lung cancer, prostate cancer, and other tumor types. As a result, the stigma surrounding these diseases has vanished, and people are living longer, healthier, and happier lives.
Of course, genetic engineering is not without its perils. Some experts fear genetically engineered species could cause imbalances in the environment. Others oppose it for ethical reasons, saying it could eventually lead to rogue governments and groups developing more powerful biological weaponry. And social scientists say designer babies and genetic cosmetics will exacerbate inequality in society, as only the most affluent among us will be able to afford them.

Why did this happen?
Most experts agree that the successful development and rollout of the mRNA vaccines in 2020 and 2021 were catalysts for genetic innovation and engineering. By 2030, due to mRNA vaccines, HIV is on the verge of being eradicated, just like how smallpox was eradicated in the 20th century.
As the number of success stories grew, health ministries, particularly in welfare states, began to promote the use of mRNA vaccines to benefit their citizens and bring down expanding healthcare costs of their aging populations.
Cost factors also played a substantial role. Genome sequencing technology became more accessible and less expensive. CRISPR, too, is a far cheaper technology than its predecessors, and, as a result, consumer genomics, where customers directly test their genes at home, became an attractive area for innovation.
Environmental and human benefits also helped to drive societal acceptance of genetic engineering. Herbicide-resistant plants, quicker plant maturity, disease-resistant animals, and the creation of new products such as more nutrient-rich fruits and vegetables were seen as a way to potentially reduce global malnutrition and food insecurity.
Impact
Despite their concerns, most experts agree genetic engineering is likely to continue to make sustainable living a reality for an ever-growing global population. They extol the potential benefits of the biotechnology solutions that are driving safer and more sanitary waste recycling systems. And they point to how the technologies can be used to deploy efficient pathogen detection in densely populated urban centers, helping to avoid future pandemics. Bioengineering will also play a significant role in food supply chains, producing in vitro meat and alternative proteins. And fossil fuels will no longer be extracted to create plastics, materials, fuels, textiles, and flavorings.
Controversies still exist around genetic technologies and the ethics behind it. Governments and organizations must create strong moral and cultural frameworks to increase the odds genetic technologies continue to be used wisely and with consideration for all people's values and traditions.

Authors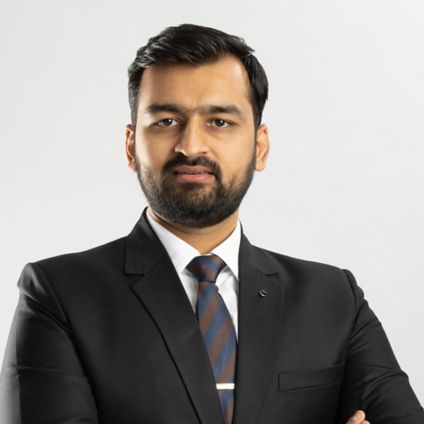 Sanket Kothari
KPMG in Qatar
Mia Neave
University of Leeds
Sign up to be notified for new content
KPMG Global Innovation
KPMG Global Innovation
New articles will be released every month. Be the first to read the latest Shaping 2040 articles as well as other thought-provoking and future-looking reports from KPMG International.
New articles will be released every month. Be the first to read the latest Shaping 2040 articles as well as other thought-provoking and future-looking reports from KPMG International.
The email address you've entered is already tied to an existing account. Please login to access your requested content.
KPMG thought leadership is always available to our registered users
You've successfully logged in.
Please close this pop-up in order to get back to the page.
Please provide the following information to register.