Investment guide Armenia
Investment guide Armenia
A new publication "Investment Guide – Armenia 2016" issued by KPMG Armenia has been prepared in cooperation with the Ministry of Economic Development and Investments of the Republic of Armenia and Enterprise Incubator Foundation. The publication is mainly focused on presenting Armenia's Innovation sector and its notable developments in the recent years. Our publication also includes basic information for foreign businesses and individuals who are thinking about or intend to make an investment in Armenia, including general information about the country, economy, culture, legal and taxation requirements related to investments, government plans and priorities for the development of the country.
Investment guide Armenia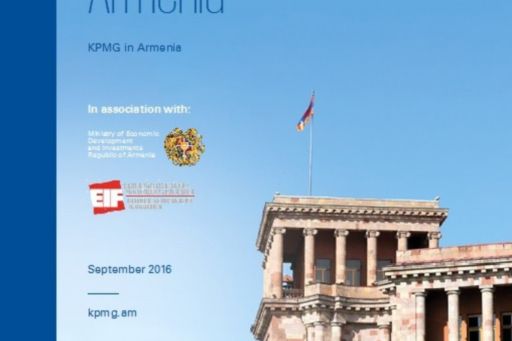 © 2023 "KPMG Armenia" LLC, a company incorporated under the Laws of the Republic of Armenia and a member firm of the KPMG global organization of independent member firms affiliated with KPMG International Limited, a private English company limited by guarantee. All rights reserved.

For more detail about the structure of the KPMG global organization please visit https://kpmg.com/governance.