Customer
The alignment of marketing, sales, and service around the customer strives to ensure a personalized, consistent, friction free experience across channels. There should be a clear way of working and technological connection across the front office functions of Marketing, Sales, and Service. This guides the cross-channel journey and intent-driven orchestration based on customers' goals, and supports the role of technologies such as AI, conversational chat bots, and agent assist bots.
Enterprise
Connecting the whole organization around the customer links front, middle and back-office business processes and workflows in support of the end-to-end CX. Enterprise orchestration enables organizational visibility into everything required to achieve a result. Digital orchestration connects front, middle and back-office systems, providing a single, connected client journey through all internal approval, service, and management processes. Robotics platforms are used to apply automation to frequent tasks such as real-time workflow; new pricing and billing approaches; configure, price and quote (CPQ); skills-based routing; workforce scheduling; utilization analysis; and capacity planning all synchronized to create error-free, efficient, and effective processes.
Operations
The alignment of the front and middle office helps increase service delivery velocity for traditional and digital services. Aim to seamlessly integrate order management, assurance, inventory, and network orchestration to eliminate provisioning errors and order fallouts. Synergize capabilities and technologies across processes such as end-to-end "quote to cash," "cart to cash," and omni channel quotations. It requires technologies such as contract lifecycle management, digital e-commerce and recommendation engines alongside fulfillment, returns management, and supply demand linkages.
Ecosystem
Ecosystem partnerships can bring complementary skill sets and more diverse data. Together, they foster continuous evolution instead of one- time, project-focused improvements, and offer access to advanced technologies such as AI and blockchain. As companies move closer to platform based operating models, the range of partners and third parties involved in end customer engagement or supply chain provisioning requires the ability to orchestrate capabilities within and between third parties.
Capturing, curating, and analyzing data to generate insight and drive online and offline decision making is now a critical dimension of CX. By using modern tools and technologies to analyze data and mine insight, CX metrics can be optimized and drive increased business value.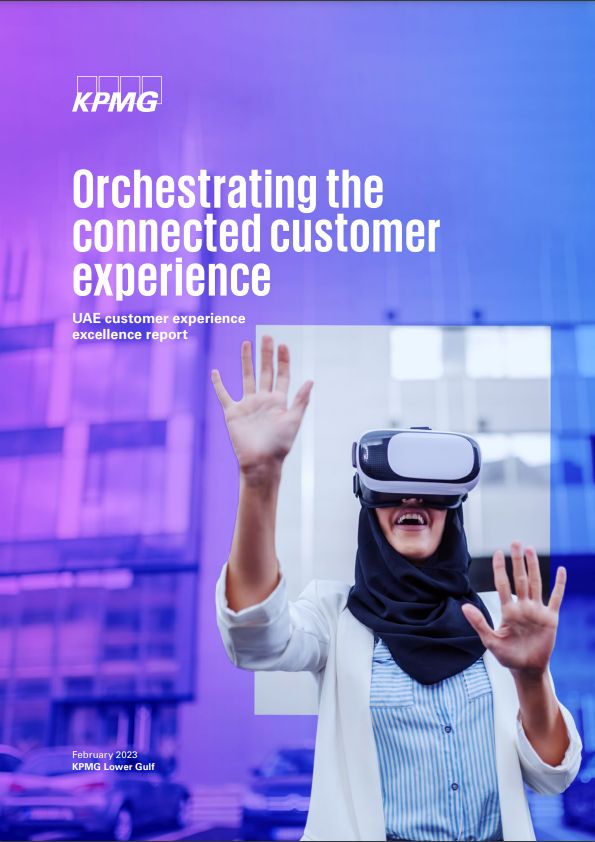 Orchestrating the connected customer experience
UAE customer experience excellence report
Download PDF ⤓
Contact us
Stay up to date with what matters to you
Gain access to personalized content based on your interests by signing up today