By now, the business case for gender equality is overwhelming. Companies with more women in management are more profitable than their peers, reporting a 35% better return on equity in the case of Fortune 500 firms. Embracing diversity allows organizations to tap into innovation and creativity — and promote human dignity, according to the Harvard Business Review.
We are proud to present the fourth edition of the UAE Women Business Leaders' Outlook, formerly called the Female Leaders' Outlook, conducted in collaboration with Management Circle. We spoke to women leaders in a variety of roles across sectors about some of the most important issues facing businesses today: environmental, social and governance (ESG), risk management, the digital transition, the lasting impact of Covid-19 and gender balance. We also surveyed their male counterparts to see where their visions aligned and where they diverged, and compared the views of women in the UAE with those of women worldwide.
The women we surveyed were confident but clear-eyed about the challenges and opportunities facing their firms, particularly when it came to ESG and pandemic readiness. While almost 30% of the men surveyed thought ESG programs hurt their firms' finances, female leaders viewed investment in people and processes as key to pandemic resiliency.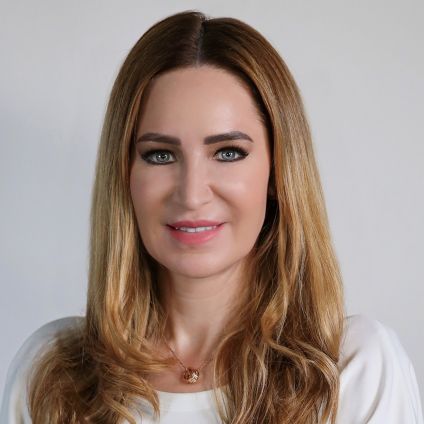 Key findings
The UAE's women business leaders are…
...Optimistic and ambitious
...Mindful of the ESG agenda
...Governing with empathy
94% of UAE women expressed confidence in the growth prospects of the country, similar to UAE male leaders (92%).
48% of UAE women leaders are seeing demand from stakeholders for increased reporting and transparency on ESG issues today, with the pressure mainly being driven by either institutional investors (44%) or regulators (39%).
64% of UAE women are prioritizing investment in developing their workforce's skills and capabilities. This figure falls to 24% for men, who are instead prioritizing buying new technology.
61% said that their company either did not have transparency around equal pay, or they were not aware if it did.
87% of UAE women were optimistic about the growth prospects of their company, more so than their global counterparts (78%).
29% of women cite the lack of an accepted global framework as a key barrier to communicating ESG performance to stakeholders, compared to only 4% of men.
72% felt their organizations had a responsibility to help with reskilling or placement in new roles if workers were laid off due to automation or a changed business model, compared with 60% of men.
82% believe there is still a huge amount to do to build gender diversity on boards and management levels.
74% of UAE women are pursuing an aggressive M&A strategies for growth, saying new partnerships will be critical to continue their pace of digital transformation (compared with only 68% of UAE male CEOs).
66% think stakeholder scrutiny of performance on social issues—such as the racial, ethnic and gender makeup of employees—will continue to accelerate.
32% of UAE female leaders—the same proportion as female leaders globally—will be looking to focus on a culture and policies that foster a better work-life balance for their employees post pandemic.
62% have encountered stereotyping and bias in their day-to-day work.
Methodology
The outlook survey was conducted during the second quarter of 2022. KPMG surveyed 884 female leaders from 50 countries, including 38 in the UAE.
Women Business Leaders Outlook: United Arab Emirates
The hidden opportunities uncovered by female leaders
Download PDF (14 MB) ⤓
Stay up to date with what matters to you
Gain access to personalized content based on your interests by signing up today